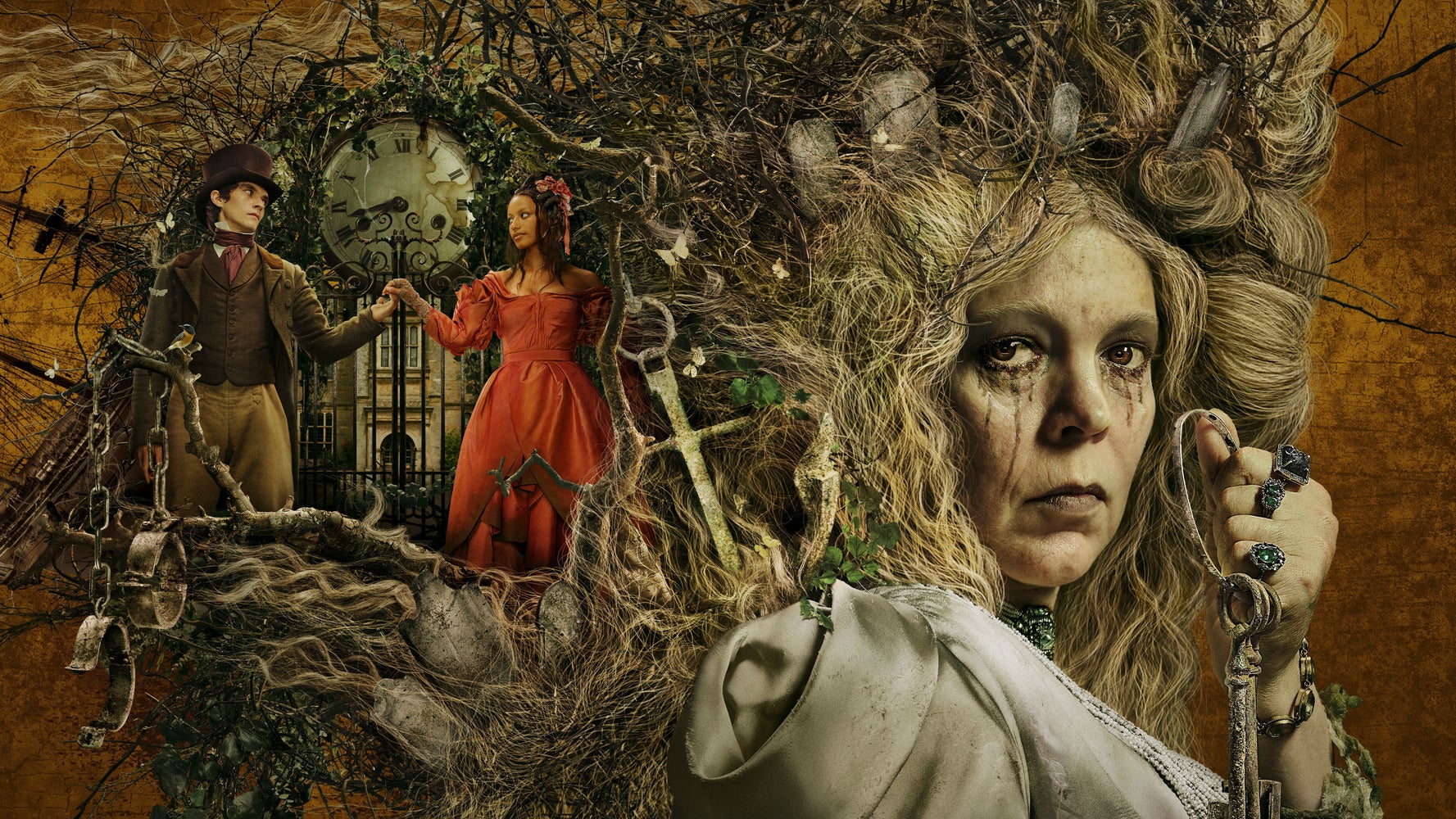 We're rapidly approaching April and if you have some free time for Spring Break or the upcoming Holy Week holidays, you might be looking for a new show or two to binge. But what of the new shows is worth your time? Let this weekly post be your guide as I review the pilot and second episode of new scripted series this Winter. Don't see a new show listed below? Check previous weeks.
Tuesdays:
Gotham Knights, Tuesdays at 9 p.m. on The CW (Premiered March 14)
About: In this latest DC series, we begin with the murder if Bruce Wayne by someone who knew he was Batman. Meanwhile, his adopted son, Turner Hayes (Oscar Morgan), was in the dark about that, and soon finds himself the prime suspect. To clear his name, he has to go on the run with a group of teen hoods, including The Joker's daughter. Meanwhile Harvey Dent (Misha Collins) learns the truth about his friend, Bruce, and is caught between loyalty to Turner and his duty as District Attorney. It sounds like a set up rife with possibilities. The reality is a show that's boring, confusing and spent most of the second episode spinning its wheels. That makes sense in part because, while Bruce Wayne, Harvey Dent and The Joker, are iconic pieces of comic book lore, most of the rest of these characters are new additions. Sadly, the series doesn't know what to do with them and by extension the narrative. The CW seems to be ending its run of DC programming, and if this series is any indication, it's going out with a whimper.
Pilot Grade: C
Second Episode: C-
Wednesdays:
Digman!, Wednesdays at 10 p.m. on Comedy Central (Premiered March 22)
About: The latest for Comedy Central is an animated series, led by Andy Samberg, that spoofs Indiana Jones. The pilot introduced the character, Rip Digman, and his backstory, setting up some new adventures. The voice cast includes comedians like Tim Robinson, Melissa Fumero and Tim Meadows, but the level of humor is uneven. The first episode felt more like a parody rife with cliches than something building a lasting legacy and appear of its own. Perhaps there will be some improvement, but like many adult animated series it felt over-the-top in a way that seems focused on a niche audience.
Pilot Grade: C-
Sundays:
Great Expectations, Sundays at 9 p.m. on FX (Premiered March 26)
About: The new mini-series for FX is an adaptation of the classic Charles Dickens tale, this one a six-episode take that airs in two episode blocks the next few weeks. Sunday saw the first two episodes, as we meet Pip (played as an adult by Fionn Whitehead) and his training to become a gentleman at the hands of Mrs. Havisham (Olivia Coleman). The first two episodes focus on the first part of Pip's journey, with the first episode featuring him as a young boy. The performances and craft are solid. The cast includes Matt Berry and Haley Squires, among others. It follows the classic story in a slow build fashion. It's grim and grimy, but so, too, was the time and the story itself. With a classic piece of literature, it's not about the destination but the journey. There is strong craft in this journey, and for fans of the story it will be one worth taking.
Pilot Grade: C
Second Episode: C
Streaming Series:
The Night Agent, Now Streaming on Netflix (Premiered March 23)
About: The new streamer from Netflix comes from writer Shawn Ryan, focusing on an FBI agent and the young woman he seeks to protect. Gabriel Basso is Peter, a low-level agent whose family has a difficult past. We first meet him as he heroically saves many from a subway bombing. Flash forward a year, and he's working a night post manning a phone in the White House. The Chief of Staff Diane Farr (Hong Chau) believes in Peter and wants him to have a chance. But others think he was part of the bombing rather than a hero in the right place at the right time. When he gets a call from Rose (Luciane Buchanan), whose aunt and uncle were government agents that met a violent end, he's thrust into a mystery. Can Peter find redemption and root out the traitors in the government? That's the set up here, and the first two episodes move at a solid pace. The episodes are around the 45-minute mark, with the full 10-episode season available to binge. Basso and Buchanan are solid, while strong role players like Chou and Robert Patrick, among others, round out the ensemble cast. I liked the potential and the drama in the early episodes. This feels like an interesting and engaging binge.
Pilot Grade: C+
Second Episode: C+
Up Here, Now Streaming on Hulu (Premiered March 24)
About: The new streaming series on Hulu is a musical. It comes from the people that gave us Frozen, among other things. But it's not what you'd expect. The action is set in 1999 and the plot revolves around two people trying to find love in New York City while battling the often-unhelpful voices in their head. The key players are Lindsay (Mae Whitman), who dreams of being a writer. But since moving to New York and abandoning her cozy, if boring, former life, she's toiling away at a bookstore. She's also plagued by the voices of her parents and her annoying childhood friend. She meets Miguel (Carlos Valdes) in a bar. They hit it off. He seems confident and cool, a banker working his way up successfully in New York. But for Miguel, too, it's a front. He's a low-level employee trying to get over a painful breakup. He's plagued by the nagging voices in his head, too, which include his mother, his overbearing sister and the man who his girlfriend cheated on him with. Can these two get over their issues and find love. It doesn't happen quickly, because where's the fun in that. These musical episodes run about a half hour, with all eight available to stream. It's a quicky and quirky binge for those that enjoy the format. I wasn't totally sold on the humor, but I really enjoyed Whitman and Valdes in the first two episodes, much of which is devoted to telling the backstory of Lindsay and Miguel. You can't help but root for these two to get past their issues and make it work. The fun of the series is seeing if it will happen. It's a clever and different kind of Hulu series, one that will appeal to fans of musicals and comedies.
Pilot Grade: C+
Second Episode: C+
Matthew Fox is a graduate of the Radio, Television and Film program at Biola University, and a giant nerd. He spends his free time watching movies, TV, and obsessing about football. He is a member of the FSWA. You can find him @knighthawk7734 on Twitter and as co-host of the Fantasy Football Roundtable Podcast.