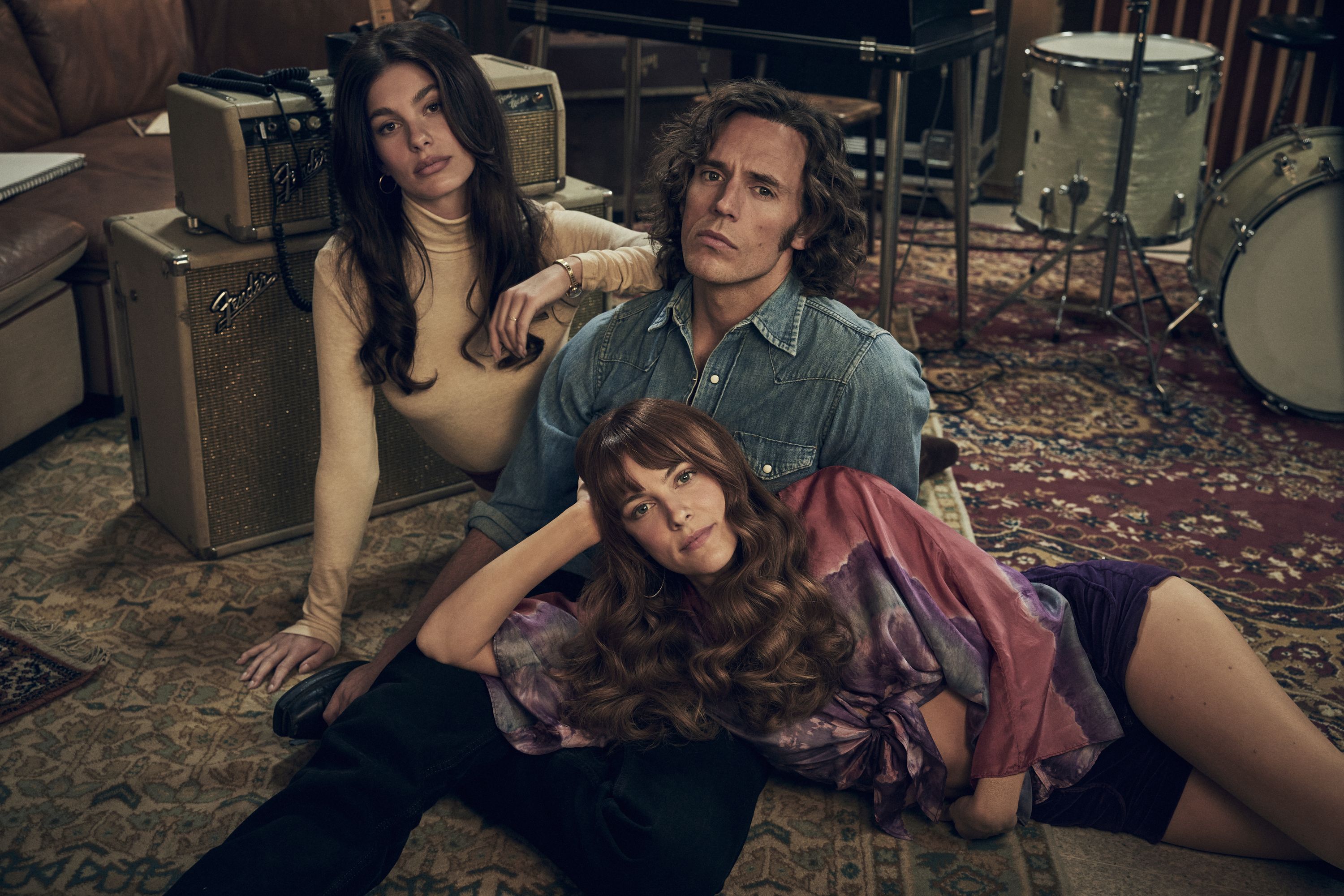 We're making our way through March, and that means a host of new shows popping off. But what of those new shows are worth making time to watch? Let this weekly post be your guide as I review the pilot and second episode of new scripted series. Don't see a new show listed below? Check previous weeks.
Mondays:
History of the World, Part II, Now Streaming on Hulu (Premiered March 6)
About: This latest for Hulu comes from the great Mel Brooks and is a sequel, of sorts, to his 1981 feature film, History of the World Part I. This is an eight-part mini-series that is debuting over four consecutive nights this week, beginning on Monday. Each day features two episodes, each about 30 minutes. This is a loaded cast that is introduced and narrated by Brooks. It's a set of comedy sketches from history in the style of the original film, covering a wide variety of topics with the promise it won't touch on the portions of history covered by the original film. I enjoyed the first two episodes and anyone who is a fan of Brooks' unique style of comedy will likely feel the same. This will be a fun event series.
Pilot Grade: C+
Second Episode: C+
Rain Dogs, Mondays at 10 p.m. on HBO (Premiered March 6)
About: In recent years, HBO has partnered with BBC series a number of times. On its new Monday night, this import follows the return of Perry Mason. It's billed as a comedy but there wasn't a lot funny about the pilot, which follows an impoverished single mother (Daisy May Cooper) who starts the series out being evicted with her young daughter. At the same time, her gay best friend (Jack Farthing) is just out of prison and looking to connect. The pilot primarily finds them all trying to land on their feet, which by the end of the night ends up with them leaning on each other. The series will presumably take off from here. It's a grim start and a possibly grim look at the world but the performances were solid. It could find an audience with the HBO audience.
Pilot Grade: C
Wednesdays:
True Lies, Wednesdays at 10 p.m. on CBS (Premiered March 1)
About: Back in 1994 James Cameron teamed with Arnold Schwarzenegger and Jamie Lee Curtis for an action comedy, True Lies. It became a popular property that has continued to inspire fans nearly 30 years later. Now, it's found second life as a weekly series on CBS. This follows roughly the same plot and is a formula CBS has used successfully over the past few years, reviving older films and series for new runs in its Prime-Time lineup. This new iteration finds Harry Tasker (Steve Howey) as a top agent at a covert spy agency who is trying to balance life as a husband and father. When his wife, Helen (Ginger Gonzaga), grows frustrated with their relationship, Harry tries to take her on a mission to Paris as a romantic getaway, hoping to maintain the delicate balance between his worlds. Things don't go as planned, which opens another door—for Helen to become part of his secret life. I was a big fan of the series Chuck on NBC. While True Lies draws its name, characters and initial set up from a film, the set up for making it a weekly series reminds me of that NBC shows. So, too, does the blend of action and comedy here. I enjoyed Howey and Gonzaga in the lead roles, and I also enjoyed Omar Benson Miller in his supporting role. The pilot was more engaging and fun than I expected, and I'm excited to see where this goes next.
Pilot Grade: B-
Fridays:
Liaison, Streaming Fridays on Apple TV+ (Premiered February 24)
About: This new Apple TV+ spy drama focuses on a pair of former lovers who are caught up in a plot that threatens all of Europe. Alison (Eva Green) works for British intelligence and is trying to balance having a family life. Gabriel (Vincent Cassel) is a free-lance operative working for France. He's tracking some Syrians that have the keys to unlocking a plot for a cyber-attack. The first episode was about laying out the players and the world. The second episode deepened some of the stories but didn't provide a lot of context for the connection between Alison and Gabriel. In fact, most of what you see of their past relationship runs under the main credits. Otherwise, the series is quite dry without much clarity in the main spy drama. I've enjoyed a lot of Apple TV+ series in the past but this doesn't quite click the way I'd hoped. The season is six episodes, dropping weekly on Apple TV+.
Pilot Grade: C
Second Episode: C
Daisy Jones & The Six, Streaming Fridays on Prime Video (Premiered March 3)
About: The latest limited series from Prime Video is a mock documentary series. It centers on a fictional rock band that, at the height of popularity, broke up. The series takes place some 20 years later where the members of the band are giving interviews to documentary crews about what happened in a sort of Behind the Music type special. It stars Riley Keough as the titular Daisy Jones, with Sam Claflin as Billy Dunne, one of the leaders of the band. It's clear from the set up that they have a relationship that goes wrong and ends up being part of the issues. We don't get a lot of that from the first two episodes, which begin with the ending and then work their way back, using a series of flashbacks paired with the interviews. The series is based on the book by Taylor Jenkins Reid. It's set to run 10 episodes, with the first three dropping Friday and the rest dropping weekly. I liked the cast and the premise, but the first two episodes were painfully dull at times. For fans of this type of documentary series, this might be a fun addition to the scripted landscape. To me, it felt like a missed opportunity.
Pilot Grade: C
Second Episode: C
Streaming Series:
Wreck, Now Streaming on Hulu (Premiered March 1)
About: The latest for Hulu is a series that first aired in the U.K. and has already been renewed for a second season. It's a six-episode horror/comedy of sorts set on a cruise ship. Oscar Kennedy takes the lead as a young man who gets a job aboard a cruise ship, going under cover as someone else, in order to investigate what happened to his sister three months earlier. Most believe she jumped overboard while he believes something more nefarious occurred. The first two episodes are about building the world and deepening the mystery, but I wasn't taken with the story and characters despite a somewhat creative premise. It reportedly received mixed reviews when it first aired overseas as well. It's a quick binge at six episodes, each about 45 minutes. If you like the style, it might hook you. Otherwise, it felt more than a little plodding.
Pilot Grade: C-
Second Episode: C-
Matthew Fox is a graduate of the Radio, Television and Film program at Biola University, and a giant nerd. He spends his free time watching movies, TV, and obsessing about football. He is a member of the FSWA. You can find him @knighthawk7734 on Twitter and as co-host of the Fantasy Football Roundtable Podcast.