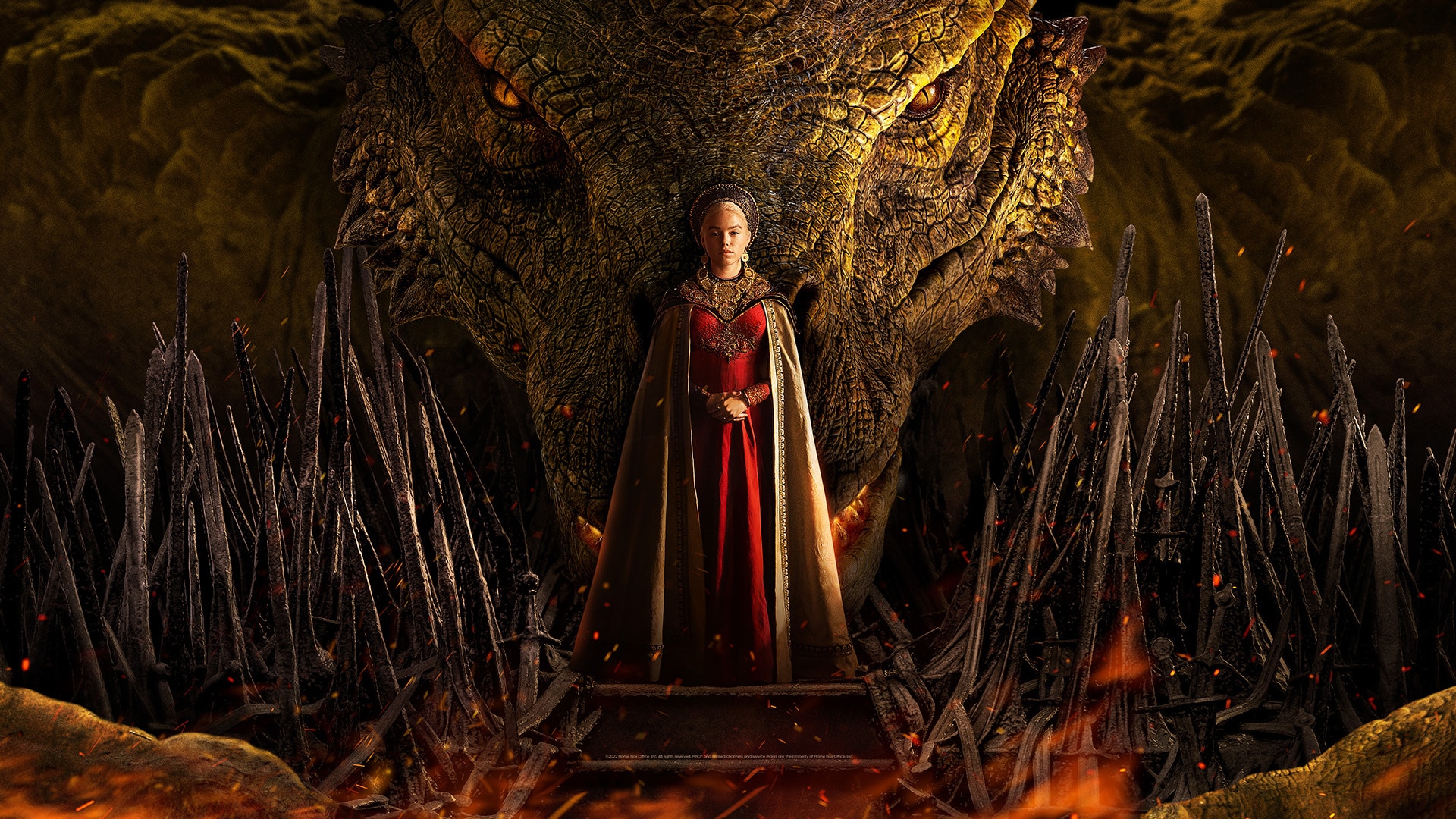 We're rapidly approaching September and once we do, we'll get a bevy of Fall series. Until then, we're getting the last of the series being dropped on us this summer. But which series belong on your playlist? Let this weekly post be your guide as I look at the pilot and second episode of new scripted series this Summer. Don't see a new show listed below? Check previous weeks.
Tuesdays:
Leonardo, Tuesdays at 8 p.m. on The CW (Premiered August 16)
About: This series sees Aidan Turner playing the famed artist, Leonardo da Vinci. It's meant to provide some background and context to his career, while having a weekly hook as da Vinci is accused of murder and a dogged detective (Freddie Highmore) is poking into his life and story. That all sounds well and good, but the final product is a snooze. The pilot was occasionally engaging but the second episode was stiff. It is a different kind of series for The CW, which is interesting, but the actual production didn't resonate.
Pilot Grade: C+
Second Episode: C
Wednesdays:
Welcome to Wrexham, Wednesdays at 10 p.m. on FX (Premiered August 24)
About: In this unscripted series, actors and friends Rob McElhenney and Ryan Reynolds by ownership stake in Wrexahm FC, a struggling soccer club in Whales. Their goal is to help the team make it all the way back to the Championship or Premier League. They first have to learn the game and learn the team and learn the European soccer system. This docu-series takes us through their journey, beginning back in 2020 when these two Americans purchased the team. The first two episodes, which were available to stream following the premier, focused on the initial purchase and the end of the first season, which brought changes. The rest of the eight-episode season, which airs weekly, will presumably tackle the journey moving forward. I enjoyed the idea and pace, especially the way the series paints a picture of Wrexham and the people so passionate about the soccer club.
Pilot Grade: B-
Second Episode: B-
Thursdays:
She-Hulk: Attorney at Law, Streaming Thursdays on Disney+ (Premiered August 18)
About: She-Hulk marks two changes for the Marvel Cinematic Universe on the small screen. First, it's a sitcom. It runs a half an hour and it's aimed at generating laughs. Second, it moves the Marvel series release dates from Wednesday to Thursdays. The pilot finds Jennifer Walters (Tatiana Maslany) gaining some new powers thanks to an accident where her cousin, Bruce Banner (Mark Ruffalo), got his blood mixed with hers. Now, she's a Hulk. The pilot was mostly about coming to grips with that and setting up her life as a lawyer. The second episode dove more into that life, as Jennifer loses her position with the District Attorney's Office because she'd be a distraction. We meet her family and we travel with her as she gets a new job, connecting with a familiar face from the Hulk universe in Emil Blonsky (Tim Roth). It's a fun nod to the stand-alone feature, and it makes for some interesting scenes. I still appreciate Maslany in the lead role and the comedy, but this one is slow to roll out the world. The episodes are crisp and it feels like a fun exploration, so I'm excited to see where it goes.
Pilot Grade: A-
Second Episode: B+
Mike, Streaming Thursdays on Hulu (Premiered August 25)
About: This mini-series comes from creator Steven Rogers and director Craig Gillespie, who helms four of the eight episodes. It tells the story of Mike Tyson, from his early years through the heigh of his career and the rest. It's told through the lens of a one-man show, as an older Mike (Trevante Rhodes) shares his story with a crowd. We see things play out in flashback, jumping back-and-forth through the time line. Rhodes does a decent job leading this cast and production. The first two episodes are now available to stream with subsequent episodes dropping weekly. Tyson has an interesting story but the chaotic style of this production does little to capture that. Even the presence of a strong supporting cast, including Harvey Keitel and Russell Hornsby as Don King, couldn't make it work.
Pilot Grade: C
Second Episode: C
Little Demon, Thursdays at 10 p.m. on FXX (Premiered August 25)
About: This new animated series centers on Chrissy (Lucy DeVito), who appears to be a normal teen going about her formative years. When she gets her first period, she soon learns she's the daughter of Satan (Danny DeVito), and her bloom into womanhood could bring about the end of the world. Her mother, Laura (Aubrey Plaza), is fiercely devoted to preventing that from happening. Now, the parents and child have to find a way to co-exist. Hilarity ensues. I enjoyed Plaza's work here greatly. This is a novel concept and one that features some interesting laughs, albeit totally over-the-top. The rest of it is OK. It runs about a half an hour, with the first two episodes dropping Thursday and the rest of the season coming weekly. For fans of adult animated series, this one will have some appeal. It's worth it for Plaza alone.
Pilot Grade: C
Second Episode: C
Sundays:
House of the Dragon, Sundays at 9 p.m. on HBO (Premiered August 21)
About: The series was so successful in its premier that it's already been renewed for a second season. The second season kicked in with a delightful surprise as the series uses the same opening theme, and same opening theme style, as the original Game of Thrones series. I like the performances and the way it's being structured. This is a fun journey to begin, exploring some of the rich history of this world. In short, it's great to have Thrones back on a weekly basis. For fans of the original, or those that want to dive into a dark and diverse fantasy world, this is a welcome addition to the television landscape.
Pilot Grade: B
Second Episode: B
Streaming Series:
Chad and JT Go Deep, now streaming on Netflix (Premiered August 23)
About: Tom Allen and J.T. Parr play the titular Chad and J.T. in this mockumentary-style send up of surfer bros turned activists gone wrong. The episodes are a series of pranks on unsuspecting bystanders. It's played for laughs but also Allen and Parr sink into the characters to create more of a continuing narrative. Episodes are a half an hour, with all six available to stream. The first two were OK but I quickly lost interest. Others might enjoy the humor and the bingeable format.
Pilot Grade: C
Second Episode: C
Mo, Now Streaming on Netflix (Premiered August 24)
About: This slice-of-life series comes from Mohammed Amer and Ramy Youssef, seeing the former starring as Mo, an immigrant trying to make his way in Houston. He's a phone salesman, balancing family demands and his religious convictions with a girlfriend who shares neither. His immigration status also keeps him without a steady job and having to hustle to make his way. Amer breathes life into the character, likely because it draws on his own experiences. There's some humor and pathos and the half-hour episodes move along at a decent clip. For those looking for a different kind of slice of life, this one offers some intrigue. All eight season one episodes are now available to stream.
Pilot Grade: C+
Second Episode: C+
Everything I Know About Love, Now Streaming on Peacock (Premiered August 25)
About: This series, based on the novel from Dolly Alderton, is now available on Peacock, which continues to supplement its original offerings with productions from overseas. This one finds Bel Powley and Emma Appleton as childhood best friends who are diving head on into adult life in London, sharing heartbreak, bad dates and humiliation. The cast is decent but the series feels like something we've seen dozens of times before. I wasn't taken with anything in the first two episodes. The first season runs seven episodes, with each about 45 minutes. Fans of the book might like to see it play out but I wasn't taken with it.
Pilot Grade: C
Second Episode: C
Partner Track, Now Streaming on Netflix (Premiered August 26)
About: Arden Cho stars as Ingrid, a young lawyer at a top New York City firm who is trying to make a name for herself and climb up the ladder. She's battling inter-office romance and office politics, trying to show that she's the best person for the job. All that probably sounds a little vanilla, and that's because this series grabs ahold of cliches and set ups from any number of previous series and tries to run with them. Some of it works OK, some of it feels bland. Also bland are the characters, who through two episodes feel more like stereotypes or character architypes than actual characters you can invest in. Each episode runs about 40-45 minutes, with the full 10-episode season available to stream now. For fans of the genre, this will be a fine distraction but it's hardly compelling.
Pilot Grade: C
Second Episode: C
Matthew Fox is a graduate of the Radio, Television and Film program at Biola University, and a giant nerd. He spends his free time watching movies, TV, and obsessing about football. He is a member of the FSWA. You can find him @knighthawk7734 on Twitter and as co-host of the Fantasy Football Roundtable Podcast.