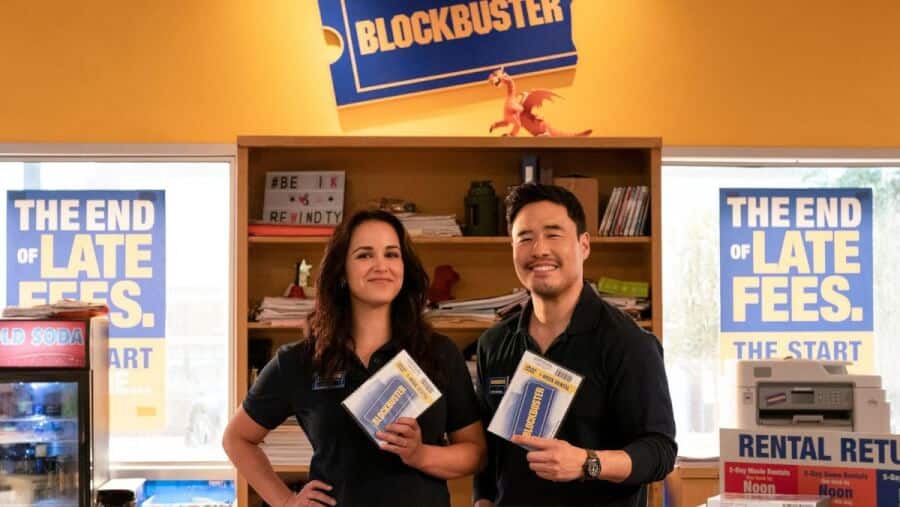 We're in early November and many Fall shows are about ready to take a holiday season break. The glut of new shows has slowed some, too. Will it pick up? Inevitably, but now is the time to catch your breath. We didn't get a ton of new shows debuting this week, but it's still fair to wonder if the new shows that did premier are worth checking out. Let this weekly post be your guide as I look at the pilot and second episode of new scripted series this Fall. Don't see a new show listed below? Check previous weeks.
Fridays:
Lopez vs. Lopez, Fridays at 8 p.m. on NBC (Premiered November 4)
About: Friday night sitcoms are back on NBC, with Young Rock and this new offering from George Lopez and his real-life daughter Mayan filling the slot. This new sitcom, beyond the novelty of a pair of related Lopez's, doesn't offer much. George plays a down-on-his-luck father named George who is trying to re-connect with his estranged daughter. Mayan plays said daughter, named Mayan, who is trying to raise a son and navigate a somewhat demanding day job. Hilarity ensues. Except, it didn't. The pilot was stiff and dry. It felt like a throw back from a different era, and not in a good way. Built-in fans of George Lopez might be excited, but the series needs more than schtick to stick.
Pilot Grade: C-
Sundays:
Dangerous Liaisons, Sundays at 9 p.m. on Starz (Premiered November 6)
About: Based on the novel from Pierre Choderlos de Laclos which has been adapted and re-told many times, including a feature film in 1988, this series is the latest offering for Starz. It's another European period piece, which is becoming the Starz brand. And this one doesn't offer much more depth than previous series in this vein. This one finds Lesley Manville and Alice Englert as women who've been seduced and tricked by the same man. Instead, they team up to help foil their blackmailer (Nicolas Denton). The pilot, which aired Sunday, lays out the characters and the world. The production design is strong and the story of sorted affairs and schemes is familiar and often popular. I didn't love the pilot or the story in general, but this does feel like it fits with the new Starz brand.
Pilot Grade: C
Streaming Series:
Blockbuster, Now Streaming on Netflix (Premiered November 3)
About: The irony of Netflix doing a comedy series about the last Blockbuster likely won't escape viewers' attention, and it doesn't escape the show's gaze, either. There are references to this as early as the pilot. Still, it's a fun concept. Randall Park is Timmy, the store's owner, while Melissa Fumero is his friend Eliza, back working at Blockbuster after some struggles in her personal life. The rest of the cast is full of colorful characters, including veteran J.B. Smoove as the owner of the mall where the store is located. It comes from Vanessa Ramos, a writer who has worked on Superstore and Brooklyn Nine Nine, among other series. That tracks with the tone here, which feels like a workplace comedy aimed at exploring the life of a small business owner. I love the cast and I enjoyed the vibe. The show's episodes run around 25 minutes, with all 10 episodes now available to stream. It's not incredible but for those looking for a fun sitcom with some great quick dialogue, this fits the bill.
Pilot Grade: B-
Second Episode: B-
Matthew Fox is a graduate of the Radio, Television and Film program at Biola University, and a giant nerd. He spends his free time watching movies, TV, and obsessing about football. He is a member of the FSWA. You can find him @knighthawk7734 on Twitter and as co-host of the Fantasy Football Roundtable Podcast.