Director by: Talia Osteen
Writer: Tate Hanyok
Starring Paris Jackson, Fortune Feimster, Paisley Herrera, Margaret Cho
Plot: Avery, a teenager with a tendency towards perfectionism who enlists her friend Larson to help her prepare for her first time with her long-distance boyfriend.
We meet Avery (Mika Abdalla), who, like the plot suggests, is a perfectionist, in school, in life, in her pursuit of life until that time, and her long-distance boyfriend says it's time to take their relationship to that next step with sex and she losses her. She isn't sure how to approach any of the three ladies she calls ma until Mama Suze confronts her on what is happening.
You blow whatever you are comfortable with, head, shoulders, knees and toes.

Mama Suze (Fortune Feimster)
Look, the movie could've stopped at this line and my life would be complete. However, Ma Deb and bonus mom Kim bring some even more much-needed crazy humor to the discussion. When I tell you I was in tears laughing, I mean it.
With Avery being how she is, she now heads across the school to find out the nitty-gritty details of what everyone likes during sex. Of course, everyone wants one girl, Danica (Paris Jackson). So she seeks out Danica (Paris Jackson), who advises practicing with a fuck-buddy ahead of meeting with her boyfriend. Next, she approaches her former best friend, Logan (Jake Short) and tells him he will be that buddy.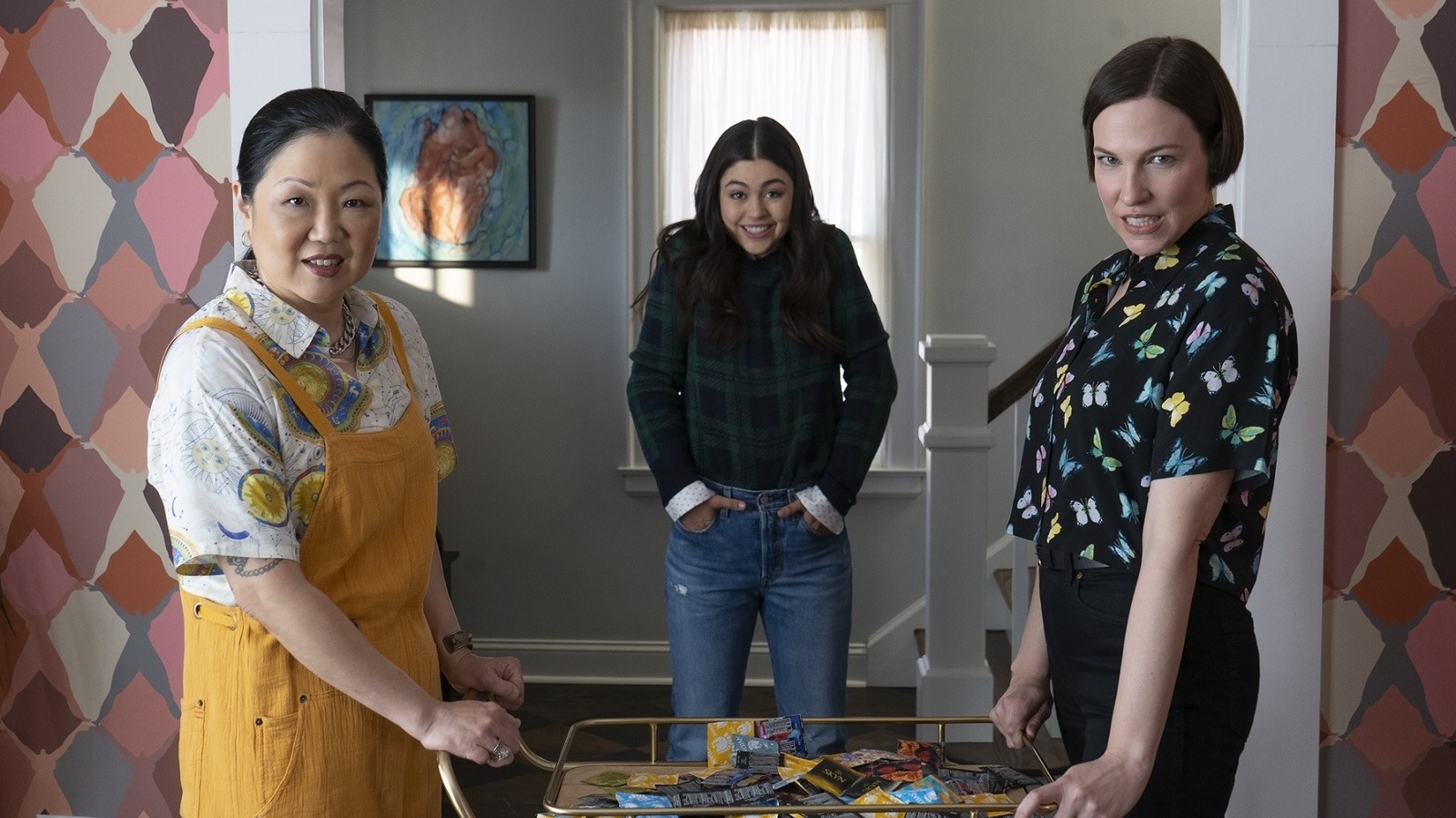 The entire process of her attempting to find out what she wants to do or how she wants to do it was some downright hilarious comedic writing. The writing is perfect with how her moms reacted to the entire thing and the show they put on trying to help her to the banter between her and Logan and all the in-between sequences that happen during the sex moments.
Learning to have sex by watching porn is like learning how to drive, watching Fast and the Furious

Avery
Throughout the movie, you get some of your typical rom-com troupes with the relationships built within the story and you don't mind that they follow the same path because they do a great job of investing in these characters. Speaking of the characters, Mika Abdalla carries this film on her back from start to finish. I was incredibly impressed with her ability to captivate you during every moment of this film. She is a star in the making and truly breaks out in this role.
With Sex Appeal, we get our first great comedy of the new year and another brilliant comedy out of Hulu.
The Verdict: B+