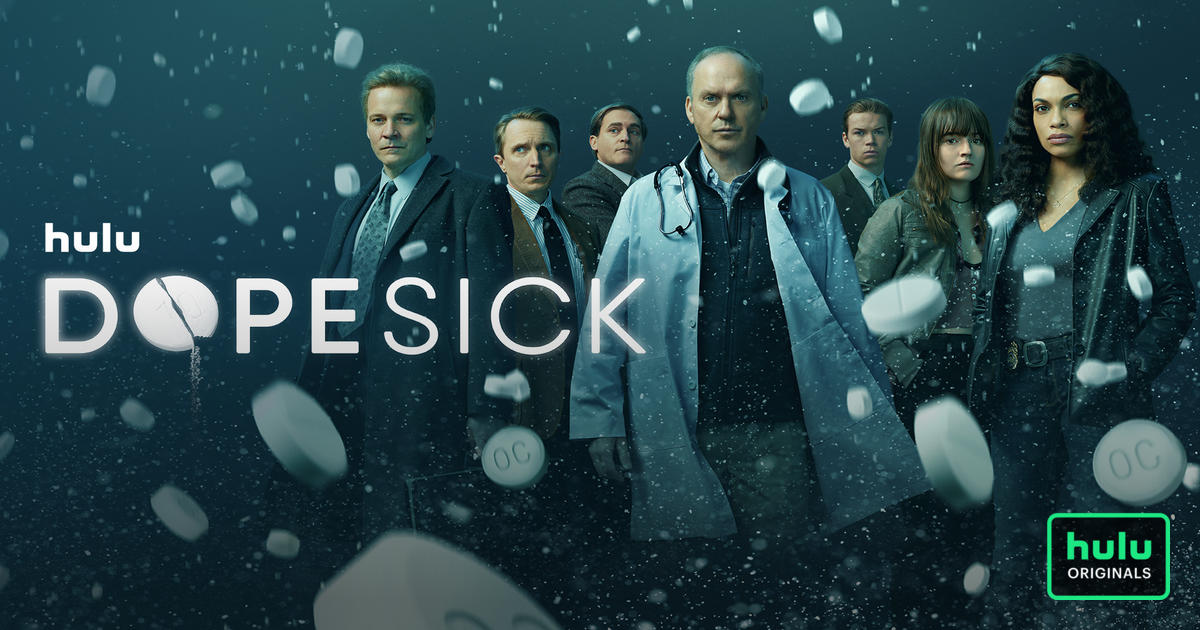 October is nearly gone, which feels hard to believe. We're careening toward November and before you know it, Christmas will be here. This is the heart of the Fall TV season with seemingly hundreds of weekly options and more dropping by the day. But which of this mountain of options is worth your time? Let this weekly column be your guide as I review the pilot and second episodes of new scripted series this Fall. Don't see a new show listed below? Check previous weeks.
Tuesdays:
Chucky, Tuesdays at 10 p.m. on SyFy and USA (Premiered October 12)
About: Before we get to Thanksgiving and Christmas Halloween is in the way. This is a season when, typically, we've gotten some horror fare. That's the case with Chucky, a Prime-Time series based on the long-running film franchise. In this one Chucky (once again voiced by Brad Dourif) is purchased at a yard sale. The recipient (Zackary Arthur) is an awkward teen who is an outsider at school and at home thanks to an abusive father. Chucky is there to take root and thrive, turning everyone's world upside down. I am not a huge fan of the Chucky films so I wasn't excited about this kind of series. I also wondered how it could work as a weekly ongoing drama. After the pilot, I feel much the same. We've seen these horror franchises adapted into series before with mixed results and this feels like it's heading down the same path. It was OK, not really scary and feeling a bit muted by the constraints of basic cable television. For fans it might be nice to have Chucky back but this feels like more of a stunt than the germ of a great idea.
Pilot Grade: C-
Wednesdays:
Just Beyond, Now Streaming on Disney TV+ (Premiered October 13)
About: This one is adapted from Seth Grahame-Smith and based on the R.L. Stine stories. This is an anthology series, with each half hour featuring a different story and cast. The pilot centered on an unorthodox boarding school with McKenna Grace in the lead role, while the second centered on a group of kids that suspected their parents were aliens, featuring a grown Henry Thomas as part of the ensemble. They moved at a decent pace and each of the stories was engaging for an older viewer while clearly being aimed at younger viewers and perfectly timed for the spooky season. Unlike other Disney+ originals, this one released all eight installments at once, too, making it perfectly bingeable on an October weekend.
Pilot Grade: C+
Second Episode: C+
Dopesick, Now Streaming on Hulu (Premiered October 13)
About: The big Fall original series for Hulu, this one focuses on the opioid crisis, tracking the inception of OxyContin by Purdue through its proliferation and abuse, tracking a years long investigation into the epidemic and those responsible. It's a big scope for a mini-series, based on the book of the same name from Beth Macy. It has a strong cast, including Michael Keaton as a doctor who prescribed it to hurting patients and later had regrets, Rosario Dawson and Peter Sarsgaard as part of the investigating team and Michael Stuhlbarg as Purdue big wig Richard Sackler. The episodes bounce around in the timeline, following a number of aspects of this larger story. The first three episodes dropped Wednesday with subsequent episodes coming on future Wednesdays with this eight-episode limited series. I think it's an important story with a good cast. The first episode really set the table and drew me in while the second episode felt a bit more sprawling. The bouncing back-and-forth along the timeline makes it something of a challenge to follow at times, but it feels like a journey worth the effort.
Pilot Grade: B-
Second Episode: C+
CSI: Vegas, Wednesdays at 10 p.m. on CBS (Premiered October 6)
About: CSI is back, with the franchise picking up where it began 21 years ago in Las Vegas. Some of the original stars—Jorja Fox, William Peterson, Paul Guilfoyle and Wallace Langham—while introducing a new set of investigators. This is also taking place on two levels, following current investigations with a larger case that involves the past. The pilot re-introduced the formula and the world while the second episode dove into the split format. Therein lies the issue for me. While I was taken with the broader investigation into the past and the familiar faces I know and love, the new part of the series was a should shrug. We'll see if that continues. I think this is a decent swing and CBS does this kind of programming well, but the series didn't totally work for me as constructed.
Pilot Grade: C+
Second Episode: C+
Thursdays:
The Problem with Jon Stewart, Streaming on Apple TV+ (Premiered September 30)
About: Stewart is back with a news magazine series that feels like something decidedly different than The Daily Show. This one drops new episodes every other Thursday, with Stewart tackling a big topic. It includes an exploration, some comedy bits and a round table panel discussion. The pilot included a one-on-one interview, which gives options for the format. Stewart is a great and knowledgeable host, bringing his humor and passion to the production. This expands the set of offerings for Apple TV+ and works well for those who appreciate this kind of humor and information.
Pilot Grade: A
Second Episode: A
Guilty Party, Streaming on Paramount TV+ (Premiered October 14)
About: This dark comedy features a 10-episode first season. The first two episodes dropped Thursday with new episodes dropping weekly on Paramount+. Kate Beckinsale is in the lead as a journalist in Denver that endures scandal and thinks she might find a way back to action investigating a possible wrongful conviction. The first two episodes were around a half an hour and had a mix of comedy and drama. I think the comedy aspect will play better for some than others as I wasn't really taken with it. Beckinsale is fine in the lead role but this is an awkward story and it was hard to get into the story through two half hours. This is an interesting swing but it didn't work for me.
Pilot Grade: C
Second Episode: C
Fridays:
I Know What You Did Last Summer, Streaming on Amazon Prime Video (Premiered October 15)
About: Another horror film finding new life as a weekly series. This one is actually based on a novel that was the inspiration for the films, which bowed in the 1990s. This one is set in Hawai'i and centers on a story about a pair of twins (Madison Iseman) and their friends. One of them ends up dead, the other the reason why and forced to live with the guilt. A year later, the survivor and her friends are stalked by a killer threatening to out them. This is a familiar formula but I was surprised how well it translated to the small screen. The twist on the story is what helps provide more fodder for the story, which runs eight episodes. Four of those episodes dropped on Friday with the rest dropping weekly. This is certainly geared to take advantage of the season, but I liked the way it was put together and how it drew me into the story. This feels like a re-boot that might have some legs.
Pilot Grade: B-
Second Episode: B-
Day of the Dead, Fridays at 10 p.m. on SyFy (Premiered October 15)
About: By now we've seen dozens of films and shows built around the zombie uprising. This one takes the name of the classic George Romero film but doesn't have the films heart or characters. The long-form version of a world like this has been done, now, too, and this one doesn't add anything to the genre. The timing and the title might get people to check it out but if the rest of it is as under-whelming as the pilot, they won't stay long.
Pilot Grade: D
Matthew Fox is a graduate of the Radio, Television and Film program at Biola University, and a giant nerd. He spends his free time watching movies, TV, and obsessing about football. He is a member of the FSWA. You can find him @knighthawk7734 on Twitter and as co-host of the Fantasy Football Roundtable Podcast.