This week is Father's Day, but hopefully you already knew that. If not, it's on Sunday, so you still have some time to get a meal together, grab a card or do a little shopping. Last month, I looked at some films with mothers in honor of Mother's Day. This week, I'll do the same with some big screen Dads. With one exception, I made most of this list a comedic look at the relationship between fathers and their children. So, let's dive in!
The list rolls out in alphabetical order. Here's five films to consider this Father's Day.
Big Fish (2003)
About: This film is based on the novel from Dan Wallace and centers on an adult son (Billy Crudup) trying to determine the truth of his father's (Albert Finney) life as he nears death. His father has always been a big storyteller, and through flashbacks we see his father's (Ewan McGreggor) tales of his life play out. What's the truth? What's fiction? Does it really matter? I like the performances and story here, but I also love the direction from Burton, who has always been masterful with his use of color and visuals in bringing a story to life. He was tailor-made for a story like this, which has stayed with me since I first saw it.
Father of the Bride (1991)
About: With the wedding of his daughter approaching, George Banks (Steve Martin) and his wife Nina (Diane Keaton) have plenty to do. They meet the future in-laws, plan the big day, and get ready to host the event. This comedy hits that father-daughter relationship sweet spot, as Martin's George is wistful about his little girl and where the time has gone. This is one of my wife's favorite movies, and a good comedy for the summer when wedding season is in full bloom. Martin is great in the lead here.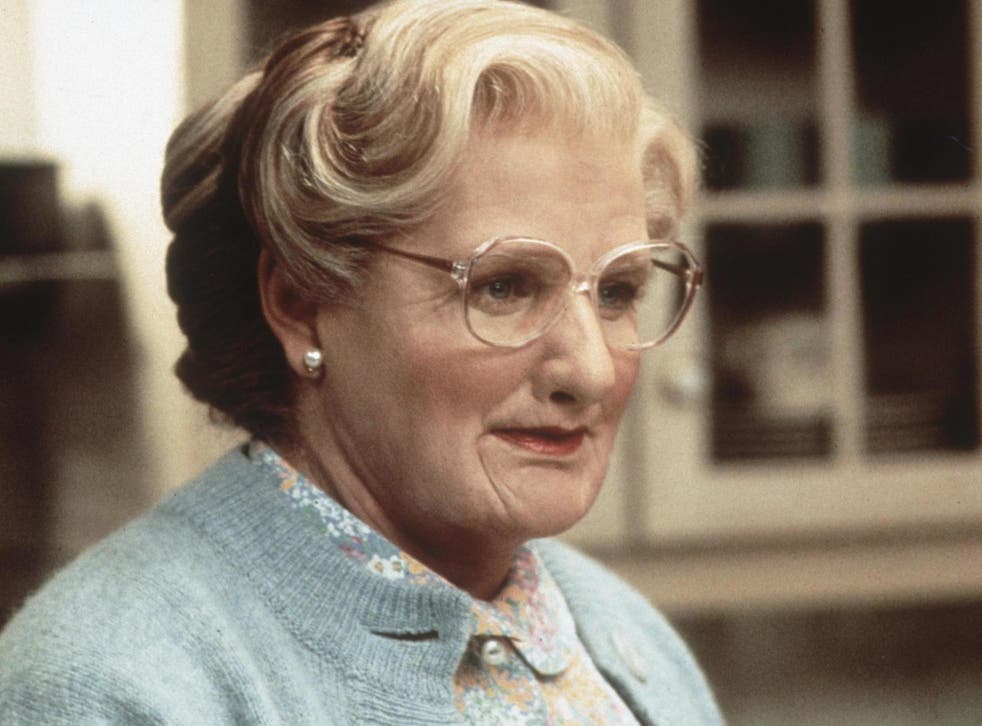 Mrs. Doubtfire (1993)
About: Robin Williams is an under-rated performer, especially when it comes to emotional moments. He's so good in dramas, but mostly people think of his over-the-top comedy characters. In this film, which features Williams as a father of three going through a divorce and finding a creative way to remain in his kids' lives, Williams gets to pair the two. We get wild voices and an over-the-top character in Mrs. Doubtfire, but we also get some good emotional moments. Sally Field and Pierce Brosnan are solid in supporting roles, but Williams really carries the day here.
Vacation (1983)
About: Clark W. Griswold (Chevy Chase) is the ultimate family man, taking his wife (Beverly D'Angelo) and kids (Anthony Michael Hall and Dana Roberts) on a road trip from Chicago to California to visit Wally World. Of course, nothing goes as planned and there are plenty of difficult times along the way. Chase shines in this role. The film was based on a National Lampoon article and comes from director Harold Ramis. It kick-started a franchise that saw Griswold take the lead in four different Vacation adventures. This isn't the best, but it was the first. It's sometimes uneven, but it's pretty funny.
Vacation (2015)
About: John Francis Daley and Jonathan Goldstein re-boot the franchise, carrying on the tradition from Father to Son. In this new take on Vacation, Rusty Griswold (Ed Helms) is married with kids of his own, and now he wants to take them on a road trip to Wally World the same way his father did when he was little. This one features Clark (Chase) and Ellen (D'Angelo) in cameo roles, but it's about Rusty and his own adventures. Christian Applegate is great as Rusty's wife, but the ultimate supporting role is played by Chris Hemsworth. This is one spin-off that tops the original.
Matthew Fox is a graduate of the Radio, Television and Film program at Biola University, and a giant nerd. He spends his free time watching movies, TV, and obsessing about football. He is a member of the FSWA. You can find him @knighthawk7734 on Twitter and as co-host of the Fantasy Football Roundtable Podcast.