Mother's Day was on Sunday, perhaps you heard? It's a time when we pause to think about our moms and the impact on our lives. But real life isn't the only place that relationship is explored. So, this week for Binge Watch, in honor of Mother's Day, I wanted to look at five different films that showcase mothers and their impact.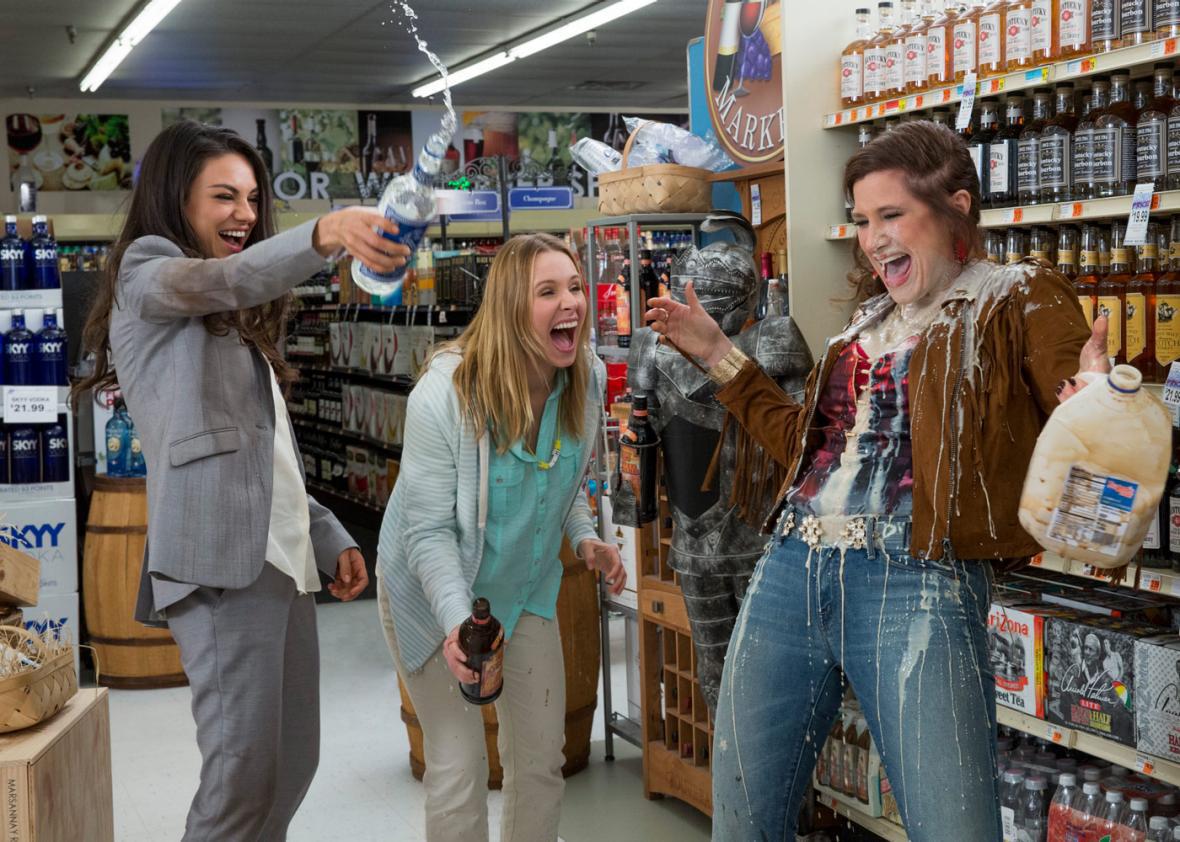 Bad Moms (2016)
About: This comedy is about three overworked moms who unite to support each other in their pursuit to give up the idea of being the perfect mother. The three leads—Kristen Bell, Kathryn Hahn and Mila Kunis—are great in this film, which is a lot of fun. This one was fun, funny and unexpected. And even more delightfully, it spawned a great, Christmas-themed sequel.
Lady Bird (2017)
About: Mother-daughter relationships are often fraught. This drama from Gretta Gerwig captures that perfectly, set in 2002 it's about a 17-year-old girl (Saoirse Ronan) and her mother (Laurie Metcalf) as she tries to navigate the path to adulthood. The film starts with the pair in a car and it sets the tone for the whole film. Metcalf won an Academy Award for the role and is quite good. This one has amusing moments, but it is also more of a serious drama.
Mother's Day (2016)
About: There seemed to be a point in time when the late Garry Marshall was on a string of movies about the other holidays. We got New Year's Eve, Valentine's Day and, of course, Mother's Day. This one has a loaded cast of disparate characters and stories that all come together into one celebration of motherhood in the end. Julia Roberts, Jennifer Aniston and Kate Hudson lead the cast, which seems promising. The film itself, like the rest of the holiday-themed tales, is just OK.
Stepmom (1998)
About: This one is a gut punch. The film, from Chris Columbus, finds a terminally ill mother (Susan Sarandon) having to deal with illness, a sense of loss and her ex-husband (Ed Harris) moving on with a younger woman (Julia Roberts) who will soon be stepmother to her children. This one is more somber and darker at times, but it ends up in a good place. Sarandon and Roberts are solid in the roles and the film, which is now more than 20 years old, continues to be one people turn to because of the way it handles a difficult subject.
Tully (2018)
About: This one from writer Diablo Cody and director Jason Reitman was a bit overlooked, but I found it compelling the year it came out. It centers on an overworked mother (Charlize Theron) who gets help in the form of a gifted and talented night nurse Tully (Mackenzie Davis). This one has something of a big twist, which probably didn't work for everyone. But I thought Theron and Davis were great in the roles and this had a clever story to work with.
Matthew Fox is a graduate of the Radio, Television and Film program at Biola University, and a giant nerd. He spends his free time watching movies, TV, and obsessing about football. He is a member of the FSWA. You can find him @knighthawk7734 on Twitter and as co-host of the Fantasy Football Roundtable Podcast.