The O.C. was a teen soap on FOX that aired four seasons from 2003-2007. I know it might seem odd, but teen soaps have been my jam since I was a teen, so naturally I was a big O.C. fan when it was on. Thanks to the latest Drive In Podcast Network show, The O.C. Podcast, I had my interest in the show re-kindled, and recently re-watched all 92 episodes. That got me to thinking about which are the best.
So this week, I'm diving deep into my Top 10 Episodes of the show, which will be listed in ascending order. But first, if you love the show, please check out The O.C. Podcast hosted by my colleagues Kenzie and Ricky. And second, let's talk the best characters from the show. For me, the Top 4 are easy, though ordering them was sometimes tricky. The Top 4, listed below, are:
Ryan Atwood (Ben McKenzie): At times, I thought Seth Cohen was my favorite. But Ryan is probably consistently the best.
Sandy Cohen (Peter Gallagher): Is Sandy Cohen perfect? Nope. But he's a pretty great dad and pretty great guy. He kick starts this whole thing, and has a lot of funny moments during the run.
Seth Cohen (Adam Brody): I love Seth. He was sort of a POV character to the world, and he's got a great everyman quality. Brody plays him perfectly. There were hiccups in some seasons, but Seth is consistently one of the best.
Summer Roberts (Rachel Bilson): Summer gets off to a bit of a slow start. She was supposed to be a limited guest star, and her character is pretty one-note in that first batch of seven episodes. HOWEVER, she becomes so much more, and that's largely a credit to Bilson. Seth and Summer, and their relationship, is right at the heart of the show.
But what about the last member of the Top 5. That's where it gets tricky. Kirsten Cohen (Kelly Rowan) is great at times in the first season. And she has some moments in other seasons, but she gets victimized by some terrible storylines. That's the struggle for Marissa Cooper (Mischa Barton) was a main lead of the series, and Ryan's romantic foil for three seasons. BUT, she had some terrible storylines that drug her character down, particularly in the second and third seasons. Another consideration is Julie Cooper (Melinda Clarke), until you remember that, among other things, she had an affair with a high school sophomore and started a prostitution ring… So, that leaves us with:
Just kidding, he was awful. After much deliberation, I went with:
Anna Stern (Samaire Armstrong): She is only in a handful of episodes in Season 1 and returns in Season 3 to provide some wisdom, but she was a great character with a great performance that was sometimes betrayed by the show's writing. She appears in several episodes on this list, so she gets the last spot!
Without further ado, on to the Top 10.
10. "The End's Not Near, It's Here" Episode 4.16, First Aired February 22, 2007
About: This is the show's finale, and finales are tricky things to land. This one adds some nostalgia for Sandy and Kirsten Cohen as they return to their first married home, and gives some nice closure for Seth and Summer, Ryan and Taylor Townsend (Autumn Reeser). It felt like a nice end to the series.
9. "The Dearly Beloved" Episode 2.24, First Aired May 19, 2005
About: The second season finale brings a lot of things to a head, as we have the funeral for Caleb Nichol. Several familiar faces return, and help convince Kirsten to get help. The final request coming from Seth, and I defy you not to get a little choked up. And, of course, the final ends with Ryan confronting his brother, Trey (Logan Marshall-Green), about what he did with Marissa and years of pent up brotherly rage.
8. "The Countdown" Episode 1.14, First Aired December 17, 2003
About: There are a lot of first season episodes here, because the first season is without a doubt the best season. This one does feature the dreaded Oliver Trask, but it takes place on New Year's Eve and it features a lot of fun stuff. Sandy and Kirsten accidentally end up at a Swinger's Party, aunt Hailey (Amanda Righetti) throws a rager, and Ryan has to race to kiss Marissa at midnight. I LOVE closing musical sequence a lot.
7. "Pilot" Episode 1.01, First Aired August 5, 2003
About: Without the pilot, there wouldn't be a show. The pilot is pretty darn near perfect in establishing the characters, building the world and making connections you want to root for. It's the rare show that gets a pilot and finale on a list like this, so good on The O.C.
6. "The Chrismukk-huh" Episode 4.07, First Aired December 14, 2006
About: Chrismukkah was the holiday invented by this show, and it's a delight. There are episodes for it in each season, and another one of them is atop this list. But this episode, in the fourth and final season, saw Ryan and Taylor fall, hit their heads, and end up in an alternate world where they get to see what would have happened if they'd never been in Newport. It's pretty fun.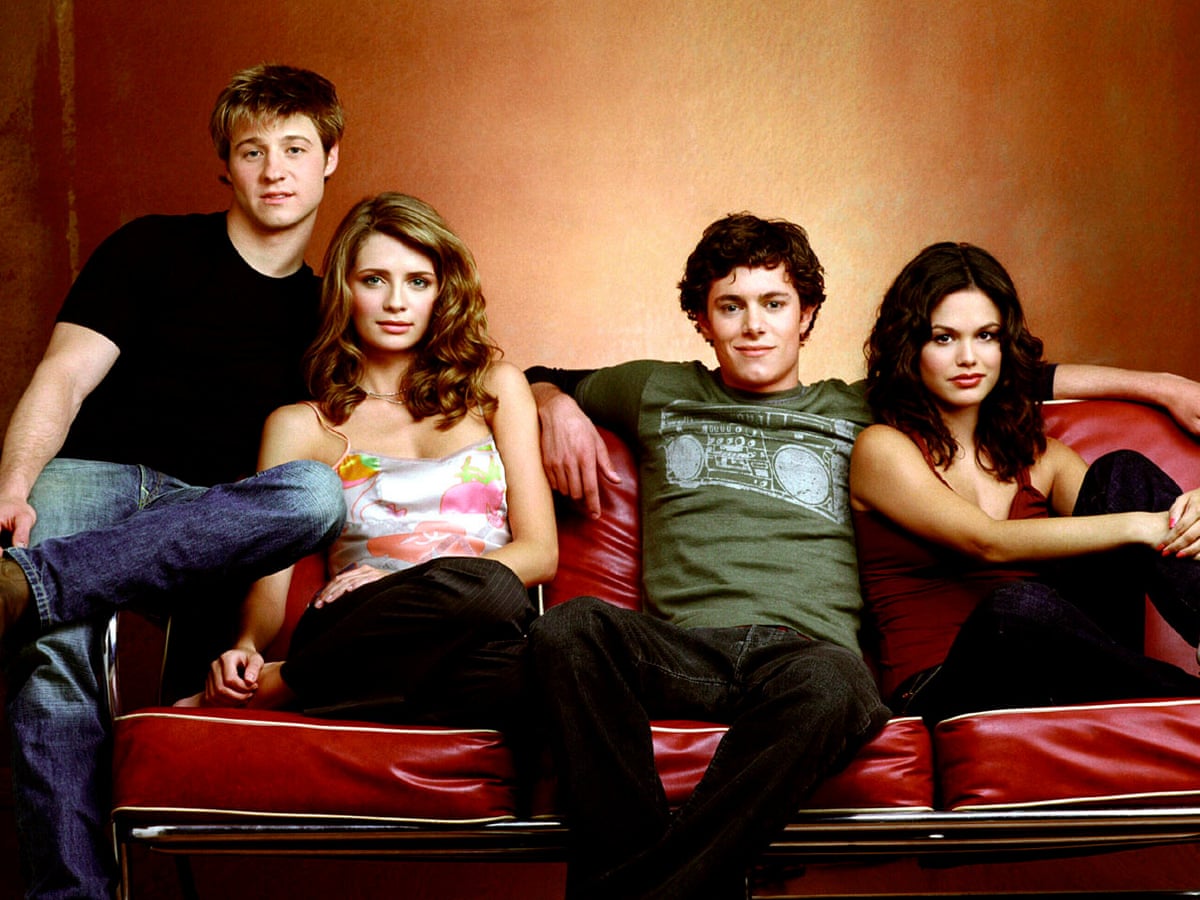 5. "The Graduates" Episode 3.25, First Aired May 18, 2006
About: This is the third season finale, and the final episode for Marissa. While most of season three is a dumpster fire from a plot standpoint, this episode reminds you, if just briefly, of what works with the core four. They graduate and have a final hurrah together in Newport. It's a powerful episode from beginning to end.
4. "The Ties That Bind" Episode 1.27, May 4, 2004
About: The first season finale includes the big wedding between Caleb (Alan Dale) and Julie, which is fun, but also some goodbyes. Ryan heads back to Chino to support Theresa (Navi Rawat), while Seth is left to face life without his brother. The scene when Seth is pouring his heart out about what Ryan means to him while sitting with Summer is incredible. Beginning to end, this is quite a finale, and the best of the four that are on this list.
3. "The Homecoming" Episode 1.11, First Aired November 19, 2003
About: This is the first Thanksgiving episode, and it starts with a bang as we meet Aunt Hailey. But there's a lot of fun and comedy here, including the running joke about not letting Kirsten cook anything. But it also features a pivotal moment in the love triangle with Seth-Summer-and Anna that leads to comedy gold and, ultimately, some heartbreak.
2. "The Rainy Day Women" Episode 2.14, First Aired February 24, 2005
About: This is an epic episode that centers on the three love stories at the heart of this show. Sandy and Kirsten are in a rough patch, but this seems them come back together in a beautiful way, though they don't end up being totally out of the woods. It also starts with the best scene in the bromance between Seth and Ryan, the second love story in this show. As the episode features a rainy day, Seth is trapped in the main house while Ryan is in the pool house. They end up talking by phone, and it's delightful as the cold open. And, finally, Summer realizes that she's meant to be with Seth thanks to a little boy playing with a toy horse at the airport, rushing back to the Cohen House for a big, epic, sweeping kiss that re-creates the scene from Spider-Man in the rain. All of the final sequence coming to a great cover of "Champagne Supernova."
1. "The Best Chrismukkah Ever" Episode 1.13, First Aired December 2, 2003
About: This is the episode that introduced Chrismukkah, which puts it in the Hall of Fame. But it's also a charming, delightful, and funny episode. It brings things to a head in the love triangle with Seth, Summer, and Anna, including Anna making Seth a comic book and Summer dressing as Wonder Woman. I love the episode and the performances, and even though it was like pulling teeth to choose between these Top 3, this one lands atop the list.
All four seasons of The O.C. are streaming now on HBO Max, so dive in and be sure to share your favorites!
Matthew Fox is a graduate of the Radio, Television and Film program at Biola University, and a giant nerd. He spends his free time watching movies, TV, and obsessing about football. He is a member of the FSWA. You can find him @knighthawk7734 on Twitter and as co-host of the Fantasy Football Roundtable Podcast.