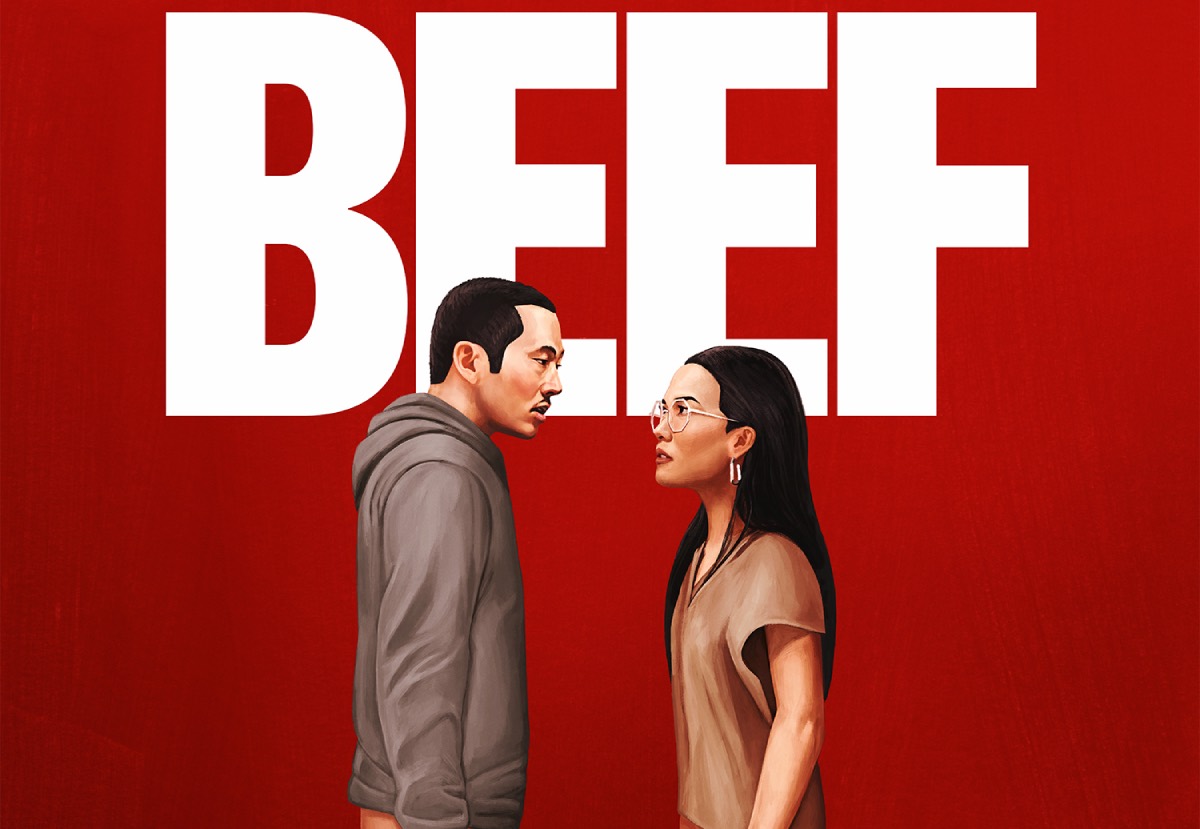 We're cruising our way through April and nearly at the end of the Network Season, but there's still plenty of new shows dropping. Which are worth checking out? Let this weekly post be your guide as I look at the pilot and second episode of new scripted series this Winter and Spring. Don't see a new show listed below? Check previous weeks.
Thursdays:
Grease: Rise of the Pink Ladies, Streaming Thursdays on Parmount+ (Premiered April 6)
About: What is it with Paramount+ and high school shows? Already this year we've seen Wolf Pack and School Spirits, and now we get this prequel to the classic musical Grease. The series is set in 1954 and follows a quartet of girls who are trying to change their social fortunes. It's also a musical, and an origin story that showcases how we got to the Rydell High School we saw in the films. It's got solid production values and a decent cast, but the story is full of cliches, and it just feels too dull. It's an interesting nod to fans of the original musical but the first two episodes, which were released on Thursday, didn't do much to make me interested in what comes next.
Pilot Grade: C-
Second Episode: C-
Fridays:
Jury Duty, Streaming Fridays on Freevee (Premiered April 7)
About: Based on the title you might be tempted to wonder if this is a series re-make of the Pauley Shore film. It's not. It's much cleverer. This is a reality show, of sorts, meant to show what it's like to be part of a jury trial. The thing is, everyone is an actor—save for one juror, who doesn't realize the entire experience, including the trial, is fake. That's a heck of a premise, and the series delivers. We even have James Marsden playing a press-obsessed version of himself. It's a delight. I enjoyed the premise and the way the first two episodes played out. Each episode is about a half an hour, with the first four available to stream now and subsequent episodes streaming weekly. It was a clever concept well executed and worth checking out.
Pilot Grade: B
Second Episode: B
Streaming Series:
The Crossover, Now Streaming on Disney+ (Premiered April 5)
About: The latest from Disney+ is a series focusing on a pair of brothers who are stars on the basketball court and deeply connected off the court. It's set both in the current and in the future, 2030, where we see their continued connection and their future play out in opening and closing sequences for the episodes. The series is narrated by Daveed Diggs and based on the novel from Kwame Alexander. It's an eight-episode season, each about a half an hour and all available to stream. The cast includes Derek Luke, as the boys' father and basketball coach, and Jalyn Hall and Amir O'Neil star as the brothers. The first two episodes moved at a decent pace. The series is family-friendly and will likely have some solid appeal for younger viewers. I wasn't completely drawn into the long-term narrative, but I appreciated how the series was crafted and aimed at the core Disney+ audience.
Pilot Grade: C
Second Episode: C
Beef, Now Streaming on Netflix (Premiered April 6)
About: This new series comes from A24, but it's a 10-episode series focused on two people, their rage and the consequences. It begins with a case of road rage. Danny (Steven Yeun) and Amy (Ali Wong) clash in a parking lot. That clash continues out on the open road. And even after it's over, the anger continues to burn. Danny and Amy are struggling with a lot in their lives. They seek to find each other and, over time, continue to escalate the feud with bigger and bigger consequences. Yeun and Wong are talented performers, and this story has some bite. Each episode is about a half an hour and all the episodes are now available to stream. The question is whether you're going to want to take this journey. Rage is a real problem in our society, and in part this series seeks to explore those issues of rage. But it's not a fun watch. In fact, the two episodes I watched were often uncomfortable to sit through. This wasn't my cup of tea, despite the strength in the performances and production.
Pilot Grade: C
Second Episode: C
Tiny Beautiful Things, Now Streaming on Hulu (Premiered April 7)
About: This series is based on the Cheryl Strayed novel of the same name and counts Reese Witherspoon as a producer. It's not the first time the book has been adapted but this is the first time it's been adapted as a series. The first season is eight episodes, each around a half an hour, and all are now streaming on Hulu. It features Kathryn Hahn in the lead role as Clare, a wife and mother with a difficult past who is going through a rough patch. She's offered a chance to write an advice column but is it the right fit? The series was adapted by Liz Tigelaar, who adapted Little Fires Everywhere previously for Hulu. The first few episodes split their time between Clare's mess of a present and her difficult past. Hahn has played these types of roles before and is good at this kind of character. The story here, while perhaps more compelling in book form, doesn't come together well. Clare comes off as more than a little unlikeable in the first few episodes and while we get nods toward the advice columnist she's going to become, we don't see that in the first two episodes, which were more than a little uneven and flat. There's the potential for something here but the story doesn't gel in the early episodes, which will likely hurt its ability to develop an audience.
Pilot Grade: C-
Second Episode: C-Transatlantic, Now Streaming on Netflix
About: The streamer's other new series of the week is set in 1940 in Marseilles, France, where two Americans are hoping to help displaced and hunted Europeans escape the Nazi regime. Mary Jane Gold (Jillian Jacobs) is the daughter of a wealthy Chicago businessman. She's in France hoping to make a difference and find a different life. Varian Fry (Corey Michael Smith) is a bureaucrat who is hiding who he really is but trying to help as an official representative of America during rocky and turbulent political times. There, they form connections with locals and others as they try to help people get to freedom. The series is based on a true story and has a solid period look. I enjoyed Jacobs in the role, and I enjoyed the premise. It's just seven episodes, each around 45 to 50 minutes, making it a quick binge. It's an interesting story and it's done well. I wasn't completely hooked after two episodes, but I am curious enough to wonder what comes next.
Pilot Grade: C
Second Episode: C
Matthew Fox is a graduate of the Radio, Television and Film program at Biola University, and a giant nerd. He spends his free time watching movies, TV, and obsessing about football. He is a member of the FSWA. You can find him @knighthawk7734 on Twitter and as co-host of the Fantasy Football Roundtable Podcast.