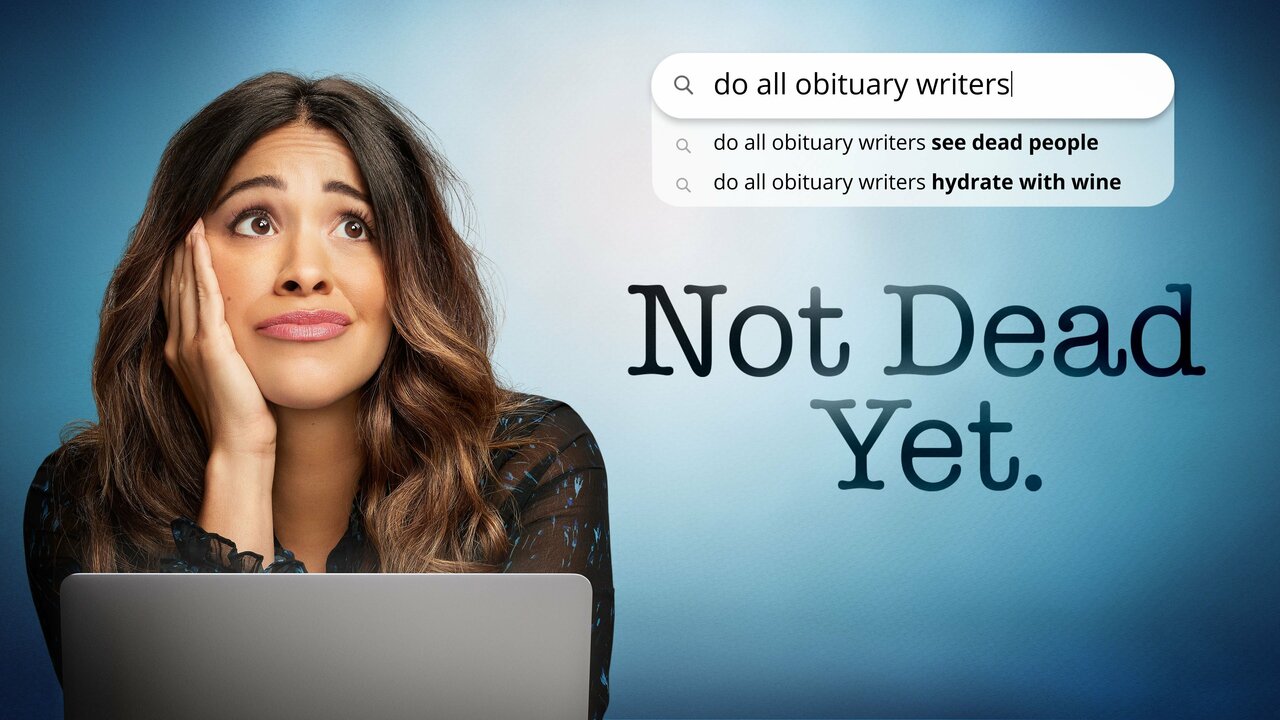 We're making our way through February and we hit something of a lull with new shows this week. We only have two shows on the roundup, but I'm sure it will pick up shortly. For now, the question is whether either show is worth checking out. Let this weekly post be your guide as I review the pilot and second episode of new scripted series. Don't see a new show listed below? Check previous weeks.
Wednesdays:
Not Dead Yet, Wednesdays at 9:30 p.m. on ABC (Premiered February 8)
About: This new ABC Sitcom got a two-episode premier on opening night, including dropping an episode behind Abbot Elementary. The series focuses on Gina Rodriguez, who plays Nell, a woman that needs a reboot for her life. She was a promising reporter who went to Europe for a man. When her relationship fell apart, she came back home to her old newspaper but found the only job available writing obituaries. That's when a funny thing happened—the people she's assigned to eulogize return to her as ghosts, challenging the way she sees the world. It's a complicated setup but a fun cast that includes sitcom veterans Hannah Simone (New Girl) and Lauren Ash (Superstore) among the cast. Rodriguez is great in the lead role and I enjoyed the writing and the premise. There's potential here as ABC has seized the sitcom belt when it comes to network offerings. I enjoyed this and thought it could be a fun addition to the weekly lineup.
Pilot Grade: B-
Second Episode: B-
The Ark, Wednesdays at 10 p.m. on SyFy (Premiered February 1)
About: The latest from SyFy is set in the future where a group is aboard a long-range ship headed for a planet that promises to offer potential to reboot humanity as Earth is failing. The crew was supposed to be in hibernation until arriving but when something hits the ship, most wake up while all the senior officers are lost as their quarters are destroyed. Can those who are left find a way to complete the mission and survive? That's a promising question and these kind of science fiction shows can build an audience if done well. The problem here is this isn't particularly well done. The characters and story don't pop and the first two episodes fell flat. I wasn't taken with the pilot but wondered if things would pick up in Week 2. They didn't. This one feels safely skippable.
Pilot Grade: C-
Second Episode: D
Matthew Fox is a graduate of the Radio, Television and Film program at Biola University, and a giant nerd. He spends his free time watching movies, TV, and obsessing about football. He is a member of the FSWA. You can find him @knighthawk7734 on Twitter and as co-host of the Fantasy Football Roundtable Podcast.