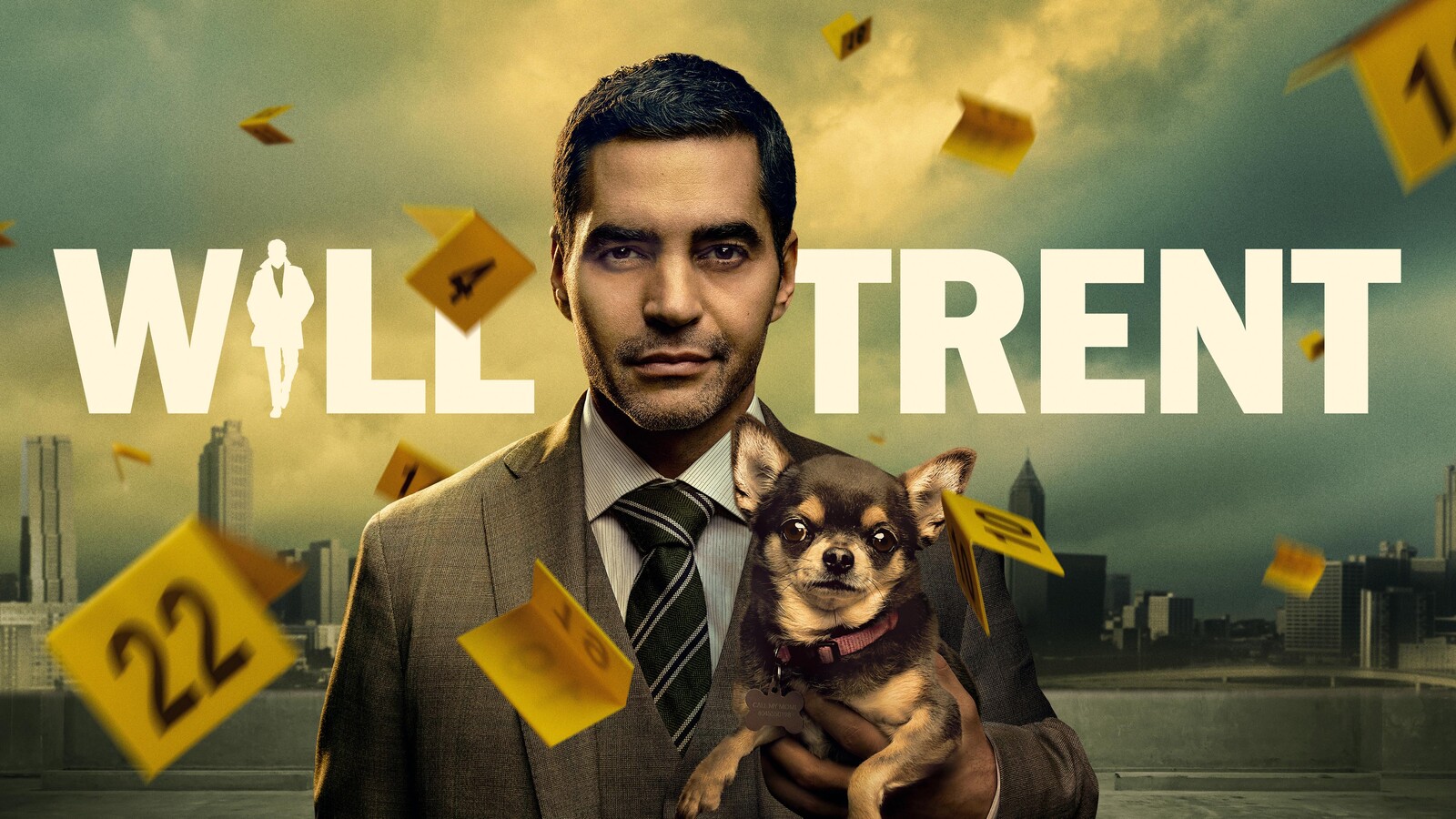 We're trucking through January and while we didn't get as many premiers this week, we got a couple of highly anticipated new shows from Warner Bros. and HBO. But are they worth your time to check out? Let this weekly post be your guide as I review the pilot and second episode of new scripted series this Winter. Don't see a new show listed below? Check previous weeks.
Tuesday Nights:
Will Trent, Tuesdays at 10 p.m. on ABC (Premiered January 3)
About: The latest drama from ABC is based on the book series from Karen Slaughter, focusing on a talented detective from the Georgia Bureau of Investigation that is something of a prickly pear when it comes to personality. Ramon Rodriguez takes the lead as the titular Will Trent, with the first two episodes focusing on the case of a missing girl. That case—and special guest stars Mark-Paul Gosselaar and Jennifer Morrison—is resolved by the end of the second episode, but there's plenty to build around here. I enjoy Rodriguez in the lead role and I like the potential and the way the series is crafted. It's a procedural, but one with more interesting characters and storylines. I think it works for ABC and is a good fit with the Tuesday lineup.
Pilot Grade: B-
Second Episode: B-
Thursdays:
Velma, new episodes Thursdays on HBO Max (Premiered January 12)
About: This new series for HBO Max is an animated adventure that is meant to be a new kind of origin story for the Scooby Doo Gang. The focus here is on Velma (Mindy Kaling), who is a sleuth that, as it turns out, is responsible for bringing the whole gang together. The first two episodes, each about 25 minutes, dropped on Thursday, with subsequent episodes dropping weekly. The series offers a different and more modern take on these characters. The rest of the voice cast includes Sam Richardson, Glen Howerton, Constance Wu and Jane Lynch, among others, and we didn't even see the infamous dog in the first two episodes. It's a different kind of take on the world and characters and one that will challenge how you feel about the storytelling. I didn't buy into the characters and world being created. I thought the first two episodes were somewhat strange and dull.
Pilot Grade: C-
Second Episode: C-
Sundays:
The Last of Us, Sundays at 9 p.m. on HBO (Premiered January 15)
About: Based on the popular video game, this is one of the most anticipated shows of the 2023 slate. This one is based on the popular video game, set in a dystopia where a killer fungus has turned large swaths of the population into zombies, of sorts, people are living in quarantine zones. There a pair of smugglers—Joel (Pedro Pascal) and Tess (Anna Torv)—are tasked with guiding a young girl (Bella Ramsey) to a group of freedom fighters. It's a dangerous mission, as one might expect. The series is adapted by Craig Mazin, who gave us Chernobyl. That is a nice pedigree for the series. The story is also something that lends itself to this visual medium. I have never played the game, so the show was my entry into the world and the pilot did a nice job of that. We begin in 1968, when a scientist is speculating that, with some global warming, fungus could mutate and become a deadly, unstoppable force. Fast-forward to 2003, and Joel is living with his daughter (Nico Parker) when the outbreak begins. She's killed as they try to flee. Now, 20 years later, he's just trying to survive. I like the cast and the potential. The opening segment, which serves as little more than explanation for what's about to happen, is done very well. Pascal is strong in a lead role, and he and Ramsey have strong connection. The production is solid and I trust Mazin and his storytelling style. This series was highly anticipated, particularly by gamers, but as a non-gamer I felt drawn into the story and the world. There's great potential here and it will be fun to spend the winter watching this unfold.
Pilot Grade: B
Matthew Fox is a graduate of the Radio, Television and Film program at Biola University, and a giant nerd. He spends his free time watching movies, TV, and obsessing about football. He is a member of the FSWA. You can find him @knighthawk7734 on Twitter and as co-host of the Fantasy Football Roundtable Podcast.