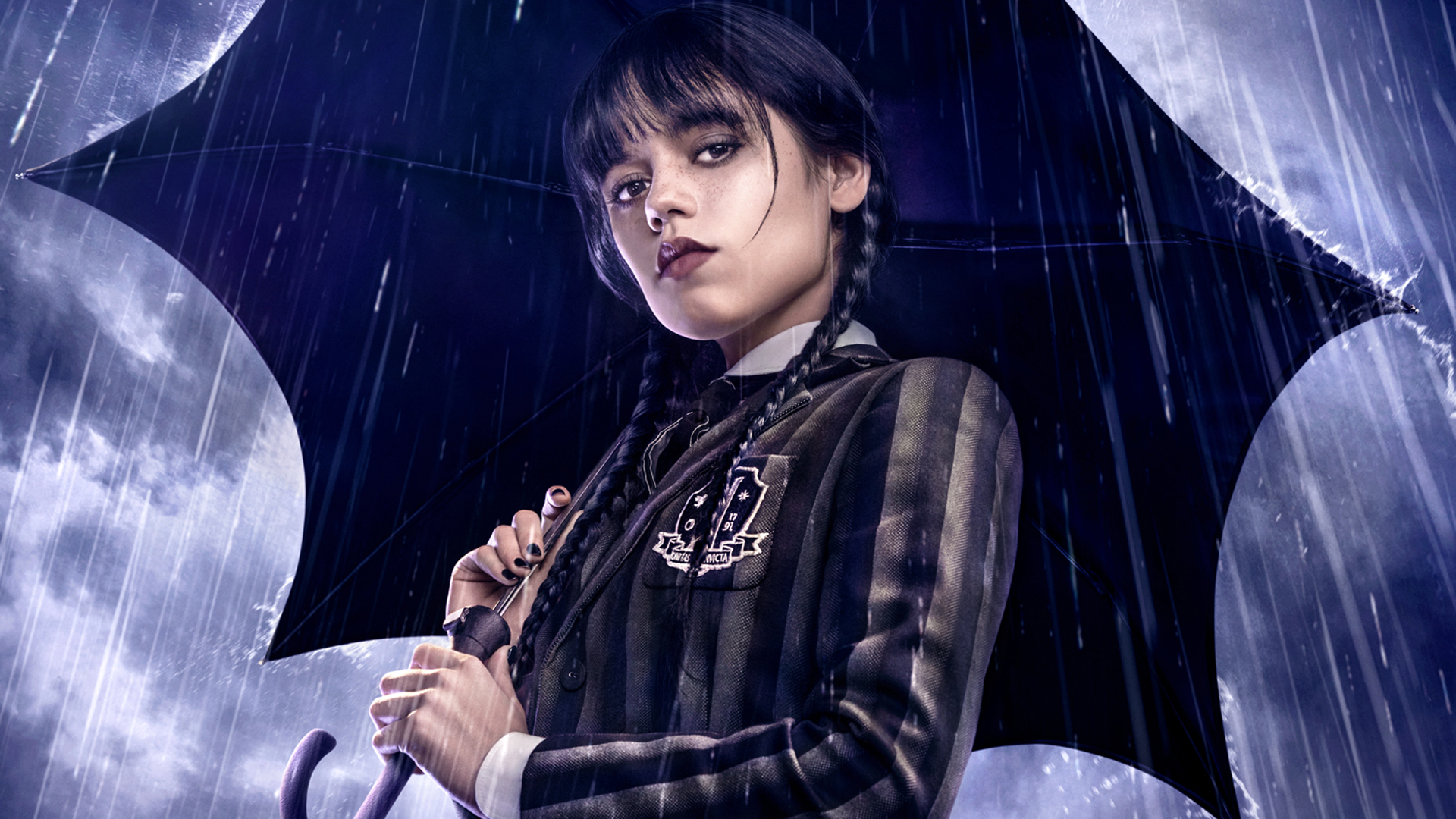 We're past Thanksgiving and about to hit the slow period in mid-to-late December. But until then, we're continuing to get some new series. But what is worth your time? Let this weekly post be your guide as I look at the pilot and second episode of new scripted series this Fall.
Tuesdays:
Welcome to Chippendales, Tuesdays on Hulu (Premiered November 22)
About: This new docudrama looks at the story behind the creation of the famous Chippendales dancers, the club and the people who created drama behind the scenes. It stars Kumail Nanjiani as Somen "Steve" Banerjee, who begins the series as a gas station attendant with a dream. He finally saves up enough to open Destiny II, a backgammon club. When that doesn't hit, he cycles through a number of options until he strikes gold with a strip club for women. Partnering with choreographer Nick De Noia (Murray Bartlett), the Chippendales dancers are born. The first episode lays out the players and the world, while the second deepens the story for Steve and Nick, and some of the other players in their story. This isn't a happy story. If you read the historical accounts you know it doesn't end well for those involved. The production is solid and I enjoy Nanjiani in a different kind of leading role. The first two episodes moved at a decent pace, each about 45 minutes, with subsequent episodes dropping Tuesdays.
Pilot Grade: C+
Second Episode: C+
Thursdays:
Criminal Minds: Evolution, Thursdays on Paramount+ (Premiered November 24)
About: For 15 seasons Criminal Minds populated the landscape on CBS. It's been a two years since it wrapped up in 2020 and now the series is back with a limited run on the streaming network. Many of the players that were a part of the final season (Kristen Vanishes, Joe Mantegna, A.J. Cook, Adam Rodriguez, Padget Brewster and Aisha Tyler) are back, and this time it focuses on a serial killer network, led by Elias Voit (Zach Gilford), that has birthed during the COVID pandemic. The first two episodes dropped Thursday—just in time for Thanksgiving—with the rest of the episodes dropping weekly. The series is structured similar to what was a part of the Prime Time original, though there were a few choice words added in the first two episodes thanks to the freedom that comes with being part of a streaming service. Still, fans of the original show will find it easy to slide back into this world while the series does little to add anything new to the structure. The cast is fine and the first two episodes were fine. This is still a grim concept, but one that might have a built-in audience on its return.
Pilot Grade: C
Second Episode: C
Fridays:
Echo 3, Fridays on Apple TV+ (Premiered November 25)
About: Hailing from creator Mark Boal, this new Apple TV+ series focuses on an American scientist (Jessica Ann Collins) who is kidnapped on the Columbia/Venezuela border. Her brother (Luke Evans) and husband (Michiel Huisman), both Delta Force operatives, soon head that way to try and get her back. The first of three episodes that dropped Friday introduced the characters and world. The second episode picked up the action. The series is well-paced, keeping the dialogue minimal and adding some well-shot action sequences in episode two. Each episode runs about an hour with a planned 10-episode season. I like the central actors and the potential of the series. The first two were engaging though not incredible. It feels like a solid addition to the late year television landscape.
Pilot Grade: C+
Second Episode: C+
Streaming Series:
Pitch Perfect: Bumper in Berlin, Now Streaming on Peacock (Premiered November 23)
About: We get a new addition to the Pitch Perfect cannon, this time a series focusing on Bumper (Adam Devine). It's been 10 years since college and Bumper is still looking for his big break. He gets a call from Pieter (Fluga Borg) saying his online video has made him a star in Germany. He heads there to break big, teaming with Pieter, who may have misrepresented his own prowess as a talent agent, and Heidi (Sarah Hyland) to hit it big. He also faces competition from Pieter's former group mate, Gisela (Jameela Jamil). The idea here is sound and there's enough pieces for this to be fun. However, the first two episodes don't quite hit as well as I would have hoped. Some of it feels a bit stale and the comedy doesn't land as well as you'd hope from something like this. Still, it's a six-episode series, each about a half an hour, so it's not a big commitment to stream. All episodes are now available. I was excited about the premise but the reality was just OK.
Pilot Grade: C
Second Episode: C
Wednesday, Now streaming on Netflix (Premiered November 23)
About: The titular character from The Addams Family is back, this time fronting her own series away at boarding school. But if you're expecting a comedy, this isn't quite that. Jenna Ortega takes the lead here as Wednesday Addams, but former Wednesday Christina Ricci stars as a teacher at Nevermore Academy. It's a fairly loaded cast, with Catherine Zeta-Jones and Luis Guzman playing her parents, and Gwendoline Christie starring as the head of her school. The first season is eight episodes, each running between 45 minutes and an hour. I liked the concept and I enjoyed Ortega in the role. I wasn't as taken with the narrative in the first two episodes, but there's potential. Fans of the franchise will likely be thrilled. Those who are looking for something different and quirky will enjoy it as well, though I would have liked to see it release during the spooky season in October.
Pilot Grade: C+
Second Episode: C+
Matthew Fox is a graduate of the Radio, Television and Film program at Biola University, and a giant nerd. He spends his free time watching movies, TV, and obsessing about football. He is a member of the FSWA. You can find him @knighthawk7734 on Twitter and as co-host of the Fantasy Football Roundtable Podcast.