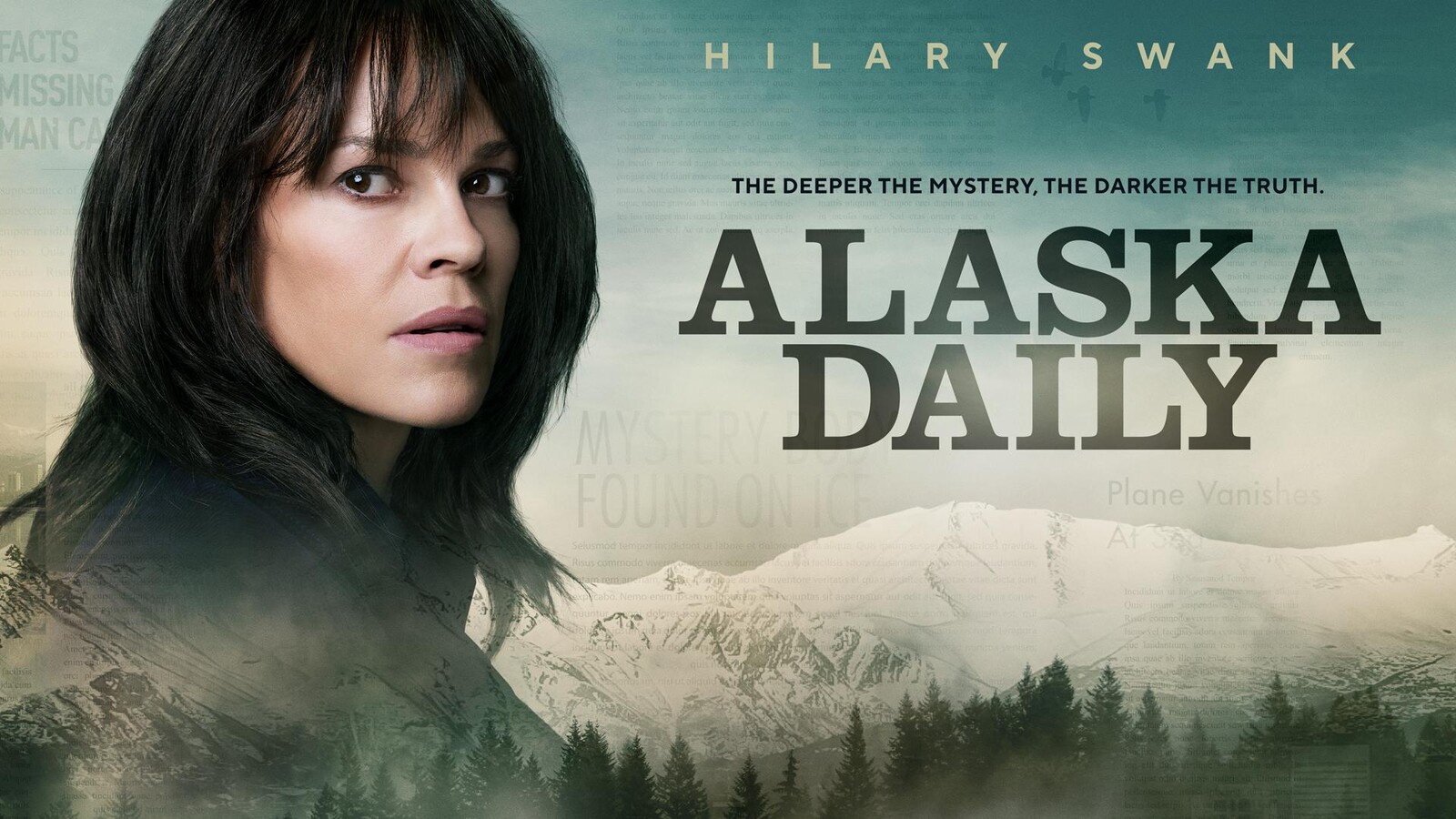 October is in full swing, so is the busiest time of the television year. We've got a full load of network programming, a number of cable options and some streaming series to boot. All that can create more content than time in the day. So, what should you chose to watch? Let this weekly post be your guide as I look at the pilot and second episode of new scripted series this Fall. Don't see a new show listed below? Check previous weeks.
Tuesdays:
Professionals, Tuesdays at 8 p.m. on The CW (Premiered October 11)
About: Not for the first time, The CW is filling its Fall schedule by plucking shows that previously aired. This one, starring Brendan Fraser as a billionaire and Tom Welling as a former intelligence officer, is the latest addition. It was produced in 2020 and aired elsewhere, now it gets a second home on The CW. The cast is likely a part of the draw but the pilot felt stale and predictable. I like Fraser, who's having a big year in film, but his schtick was about the only redeeming thing in this series pilot. This is a big miss.
Pilot Grade: D
The Winchesters, Tuesdays a 9 p.m. on The CW (Premiered October 11)
About: Once upon a time Supernatural was one of the biggest hits on The CW. The adventures of Sam and Dean Winchester captured audiences for years. It makes sense the network would want to return to that world. In this new series, we travel back to the 1970s and put the focus on their parents, John (Drake Roger) and Mary (Meg Donnelly). Dean (Jensen Ackles) is there to narrate this journey as we see how, just after returning from the Vietnam War, John meets Mary and gets pulled into the world of monster hunting. It's an intriguing premise but the pilot was missing some of the pop and hook of the original series. It could take time to develop, and the built-in audience may give this show some latitude, but I wasn't taken with the pacing and performances in the initial offering.
Pilot Grade: C-
Wednesdays:
Reginald the Vampire, Wednesdays at 10 p.m. on SyFy (Premiered October 5)
About: The latest from SyFy finds Jacob Batalon as a shy young man who is turned into a vampire to save his life. Most of the pilot was introducing the characters and world, while the second episode was about diving into Reginald's new reality. I like Batalon in the lead but the idea feels more like something that would have been better as a film or contained mini-series. Otherwise, you get slow-rolled plot, like we got in episode two. The series started rolling out the larger mythology but it didn't build up the characters and world much. It felt in a lot of ways like wheel spinning and I'm not sure what to be expecting week-to-week. The show is OK but not spectacular and sort of missing that larger hook.
Pilot Grade: C
Second Episode: C
Thursdays:
Walker: Independence, Thursdays at 9 p.m. on The CW (Premiered October 6)
About: In this origin story for the Walker family in Texas, Abby Walker (Katherine McNamara) is traveling from Boston to Independence, Texas, with her husband, the new Sheriff. When he's killed, she arrives in town seeking answers and justice, only to learn his killer has assumed his role. Instead of fleeing, she hides her identity, finds some allies and decides to stay to ferret out the misdeeds of the new Sheriff and others in the town. It's a simple set up but one that creates an ongoing mystery while building a new story. The CW is in the process of morphing, shedding a number of programs from The Arrowverse that have defined its programming for a few years. In its stead, they've picked up prequels of other franchises and series that previously aired overseas. It's the kind of reaching a network does when seeking an identity and none of the new series have had a great hook. This might be the best of the new shows I've sampled, but it is missing the hook and charm of Walker. The two episodes have felt a bit predictable and boring, also feeling like the kind of concept that would have worked better as a special or film.
Pilot Grade: C
Second Episode: C
So Help Me Todd, Thursdays at 9 p.m. on CBS (Premiered September 30)
About: The latest from CBS is a dramedy about a mother (Marcia Gay Harden) and son (Skylar Astin) who have to set aside some of their differences to learn to work together. Todd (Astin) is a bit of a free spirit but a gifted problem solver and detective. His mother, Margaret (Harden), is a buttoned-down lawyer who has worked hard to build her client list and reputation. When she's in need of an investigator, and Todd's in need of a second chance, they team together. The tension comes in the meshing of their styles and trying to make it work to serve justice. I enjoyed the pilot and the rapport built between the leads. The second episode dropped into a bit more of the case-of-the-week formula, but the things I liked about the premise and execution remained solid. CBS has a knack for finding dramas that work and this is another successful example. I enjoyed the first few episodes I've seen and I think it works well on CBS's Thursday night lineup.
Pilot Grade: B
Second Episode: B-
Alaska Daily, Thursdays at 10 p.m. on ABC (Premiered October 6)
About: Hilary Swank takes the lead in this series from writer/director Tom McCarthy. The series sees a decorated and now disgraced investigative journalist moving to a small paper in Alaska and teaming with a former editor (Jeff Perry) to dive into a big potential story. Along the way she meets the local residents, serves as something of a mentor and finds a way to rebuild her career and reputation. It's a simple set up and a series that feels a bit different for ABC's Thursday night lineup. I like Swank in the lead role, and she has good rapport with the supporting cast. I like the premise and the execution. This is one of the better new network pilots this season.
Pilot Grade: B-
Second Episode: B-
Fridays:
High School, Now Streaming on Freevee (Premiered October 14)
About: The latest from Freevee, a free streaming service under the Amazon umbrella, is a YA series based on the memoir from Tegan and Sara, the twins who are a musical group. The series is based on the memoir, which chronicles their experiences growing up in Canada in the 1990s. The first four episodes were released Friday with subsequent episodes dropping weekly. In the show, the parts are played by Railey and Seazynn Gilliand, who do a nice job. The episodes are about a half an hour, though this is a mostly dramatic series with little in the way of comedy despite the run time. I thought it was an interesting approach but didn't totally connect to the material. The singers have a built-in audience, as does the book upon which its based, so I could see this series—created by Clea Duvall—making in roads with the audience and helping build the Freevee brand.
Pilot Grade: C
Second Episode: C
Fire Country, Fridays at 9 p.m. on CBS (Premiered October 7)
About: Max Thieriot stars in a series he helped create about a group of convicts given a second chance by joining Cal-Fire in a rural, fire-prone area. His character, Bode, is looking to make amends but when he's sent to his home town, it brings up baggage. Can he get past it to take advantage of his second chance? This show is part drama and part action. We've seen first responder shows do well and it makes sense that CBS jumped in here as part of a Friday night lineup. I enjoyed the first two episodes; I like the way the series is building the characters. It's been a strong Fall for new CBS shows and this might well be their best new offering.
Pilot Grade: B
Second Episode: B
Sundays:
Let the Right One In, Sundays at 9 p.m. on Showtime (Premiered October 9)
About: This series is an adaptation of the films of the same name. It focuses on a father (Demian Bichir) whose child has been afflicted with vampirism. After years of moving around searching for a cure, they've returned home to New York. Now, the search continues. At the same time, he's not the only one with an afflicted family member searching for a cure. The first episode was mostly about introducing the world and setting up the potential long-term conflicts. It was a bit dry. The second episode did some character work, particularly focusing on the parallel story with Grace Gummer. I wasn't a huge fan of the film and that remains true of the series. Showtime's original programming lineup has mostly consisted of bringing new versions of films to the small screen of late. All have been OK but not great. This falls in line with that recent trend. I like Bichir, Gummer and Anika Noni Rose, who plays Bichir's neighbor and a detective. But this didn't stand out in a crowded television landscape.
Pilot Grade: C
Second Episode: C
Streaming Series:
The Watcher, Now Streaming on Netflix (Premiered October 14)
About: The latest from Ryan Murphy on Netflix is a spooky story, but one based on a true story. It centers on a family that moves into a great new house with some curious neighbors. Soon, they start getting creepy letters from someone calling themselves The Watcher, and things go downhill. This limited series is seven episodes, each around an hour, and all available now to stream. Bobby Cannavale and Naomi Watts lead the cast as the couple at the center of this mystery. I thought the premise seemed sound and the first couple episodes were OK but much like Midnight Club released the previous week it just didn't click. Others might get sucked into the mystery but I thought the pacing, characters and story were just OK.
Pilot Grade: C
Second Episode: C
Matthew Fox is a graduate of the Radio, Television and Film program at Biola University, and a giant nerd. He spends his free time watching movies, TV, and obsessing about football. He is a member of the FSWA. You can find him @knighthawk7734 on Twitter and as co-host of the Fantasy Football Roundtable Podcast.