It's that time of year!
It's spooky season and what better way to jump in than a new Halloween movie? I'm a fan of horror movies. Ever since I was a young child I watched movies that made my skin crawl. Friday the 13th films, Silence of the Lambs, Candyman, you name it I watched it. But there was always one that scared me more than the rest: Halloween.
For anyone not familiar, the story starts off with a young Michael Myers killing his sister in cold blood as a small child, the whole time wearing a clown mask. He's apprehended and placed in a mental institution as any child that stabs his sister to death with a pair of scissors should be. He grows up, escapes, and kills a whole bunch more people while wearing a bleached out Captain Kirk mask. He kills them this way. He kills them that way. Gets shot a few times. All in the pursuit of killing the last member of the Myers family, his younger sister.
The series took some twists and turns across the years. Michael was in the first two movies, then whomever was in charge of the third decided to instead make an unwatchable film with no Michael and instead children's masks that turned their brains to jelly or something? Honestly I don't think I've ever seen the thing in one sitting and even as a fan of bad horror flicks, this was beyond unwatchable.
Then they went back to the tried and true formula of bringing Michael "back from the dead" so that he could make more people dead. There were a bunch of films that got cheesier and cheesier involving such actors and actresses as Paul Rudd, Busta Rhymes, Donald Pleasence, Danielle Harris, Josh Hartnett and many more.
None of these films were regarded with the same fanfare the original two were, and the franchise fell into a b-movie cult following type franchise. And then along came Rob Zombie. Zombie re-booted the franchise in the vein of all the other movies he's done. Little bit of plot, lotta bit of people dying ugly. His first movie wasn't bad. Familiar storyline with a new take. One of those movies where you're scrolling for something to watch and you pop it on while you're playing on your phone where you look up every once in a while to see some gore and it's halfway through the credits before you notice it's over.
Then he did a sequel. Oh boy. I have seen it all the way through once and bits and pieces here and there. All I remember is there was a unicorn. A big white unicorn. The movie was bad. Everyone that watched it though it was bad. People that haven't seen it yet-if you're one of them just know that it's bad. Not like Halloween 3 bad, but a definite do not waste your time.
So where was the franchise to go from there? Well they picked up right where they went wrong. Kind of. They removed everything past the second original movie from the canon. None of that stuff was important. They simply moved the plot on down the line to have it make sense that Jamie Lee Curtis is now 40 years older. They made it make sense. Then they let Michael go about killing everyone again.
Last year's Halloween Kills was fantastic, at least for those of us that like films where large sums of people get killed in sometimes untraditional ways. Michael Myers was ready for this encore as he showed up big to start and bigger to close. The cliffhanger was set. All that was left to do was wait.
The wait is over. The "pre-release" showings started during Thursday Night Football, and it hit theaters everywhere on Friday. I caught the earliest showing and to be honest, they could have done more with it. No one gets sliced and/or diced for over the first half of the movie. Myers only kills like five people in the whole thing. Not to say there's not some fun killin in there, but it felt more like a PG-13 version than a true Halloween movie.
With all that being said, I'm still all in on the franchise. From fun romps through Haddonfield choppin it up, to precision based murder tactics, Halloween and Michael Myers have a place in my heart. Even if he would just rip it out.
And now without further ado, here's this week's News Or Noise!
The Carolina Panthers Will Start Sam Darnold When He's Back From IR
I'm going news here.
Baker Mayfield was the splash arrival in the off-season for a team desperately needing a quality quarterback. The problem there is they got Mayfield and not a quality quarterback. He has predictably looked terrible for an offense that on paper could be much worse. Mayfield has looked lost. He's looked underprepared. He's looked like he lacks talent. If there's an aspect of the game, he's probably looked back at it. The Browns could have let him go for a deli sub rewards card needing two punches to redeem and a half full bag of stale Big League Chew and still won the trade (which is good because they gave up all the things and all the money getting a creep.)
Darnold is no prom queen. He saw ghosts in New England, and has just enough juice to make an average quarterback season. Yet he's the better option. Matt Corral in a walking boot is better than Baker. I think the Panthers are going to be willing to try anything once these guys start getting healthy. Darnold and Baker looked even in the pre-season. Evenly bad, but still. Time to throw another guy under center and see if that makes it less ugly out there.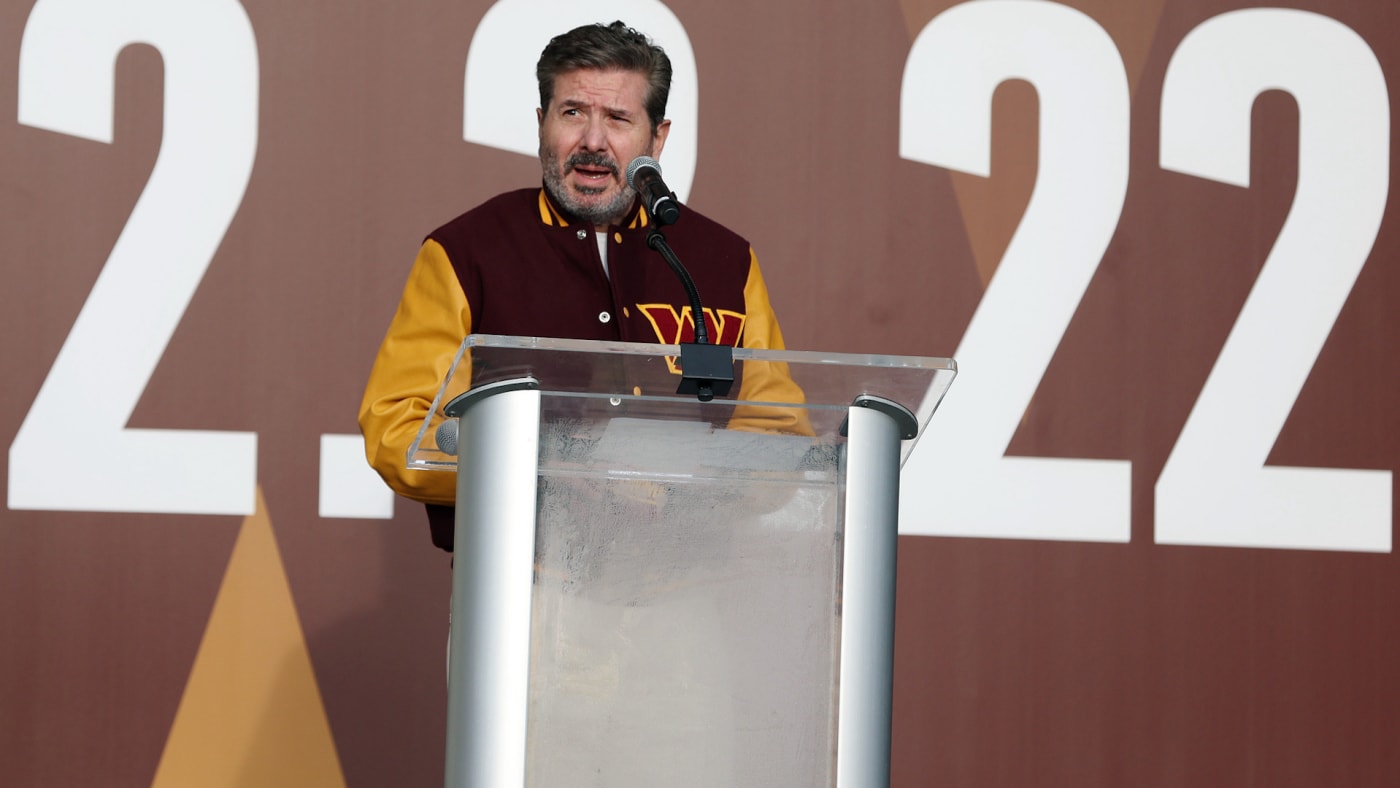 Daniel Snyder Will Be Voted Out Of The League
Noise.
What a nightmare this has become. Snyder has been accused of many many bad things recently. Some of them could even result in some jail time. His team is underperforming. The other owners want him out. Vanity comes in all shapes and sizes. Being an owner of a professional sports team feeds into the ego in ways just having money can't do. For instance, Jerry Jones can't find a microphone he doesn't like. And longtime protege Snyder is in it for the fame as well. Granted, the teams essentially print money, but there's a lot of things that do that and most are not as shiny.
Even if the owners found the 24 votes they need to boost him, they're not going to do it. This is a nuclear option. If this happens and any of the other (most likely) foul stuff the other owners dabble in goes public, then there's a precedent. It's one thing if it's in the rulebook. It's another thing to actually enact it.
And they way Snyder makes it seem, he has just the dirt that would blow the lid off the league. Keeping him quiet while also removing him would prove to be very difficult. It would cause epic mud-slinging. Nothing would show more of the dirty side of football than the top of the house's dirty laundry being aired out in the national news.
Out of self-preservation, there is no way this group of multibillionaires is going to take that chance. They might make his ownership untenable. They could show him they have the votes and hope he walks. These all are on the table. But they don't want to push him. At least not too hard.
The Jets Are Going To Pay Off This Weekend
My bet slip says news.
The Jets have been playing well, holding the second spot in the AFC East. They've been getting better week over week, including blowing the doors off of a Dolphins team that had been playing well. Joe Flacco is back on the bench where he belongs and Zach is back.
Aaron Rodgers hurt his thumb last week. It's not a big deal, but it's not not a big deal. The Packers haven't always looked great this season. They just lost to the Giants in London.It took OT to beat a Pats team with an injured QB. The defense is lockdown, but there's not a lot of offense going on.
The Packers currently rank 22nd in points per game. The Jets are 11th. The Packers are HUGE favorites going into the game with the Jets at +7.5. I'm loading up on the spread. Might even go Over 45.5 is I'm feeling spicy. And at +275 to win, it's not a bad bet there either.
Christian McCaffrey Is Going To Be Traded Before The Deadline
Kind of a shame, but it's noise.
Christian McCaffrey has been good at football. He does everything well and some things great. He is one of the Top 5 talents in the league at running back at any given time. And he's stuck on the Panthers so has no chance of success.
There are a lot of teams where he would have a shot at a ship. The Bills score 75,000 points per game (all statistics approximate) but are back half of the league in rushing. Imagine if defenses had to account for ANOTHER dynamic playmaker in their offense.
The Chiefs have Clyde Edwards-Helaire and Jerrick McKinnon and are still scoring frequently. They lost Tyreek Hill in the offseason and could use a guy like McCaffrey to make one of those cheat code offenses. Mahomes has an ability to get out of trouble, and McCaffrey has a way of keeping him out.
The Eagles have a whole lot of meh in their backfield. Miles Sanders has never been the guy he was supposed to be, though some of that is scheme. Imagine having Hurts and McCaffrey in the same backfield. Remember how Cam Newton used to be good. It helped having Christian back there with him.
But none of that is going to happen. Playbooks are thick, and mid-season trades don't allow for a lot of learning on the fly. It's not like they have a few dozen games to get caught up like other sports. It's a quick turn around and the assets they would have to part with might scare teams away for the potential lack of in-season return. His recent injury history is another big flag to overcome. It would be cool to see it happen, but it's not going to.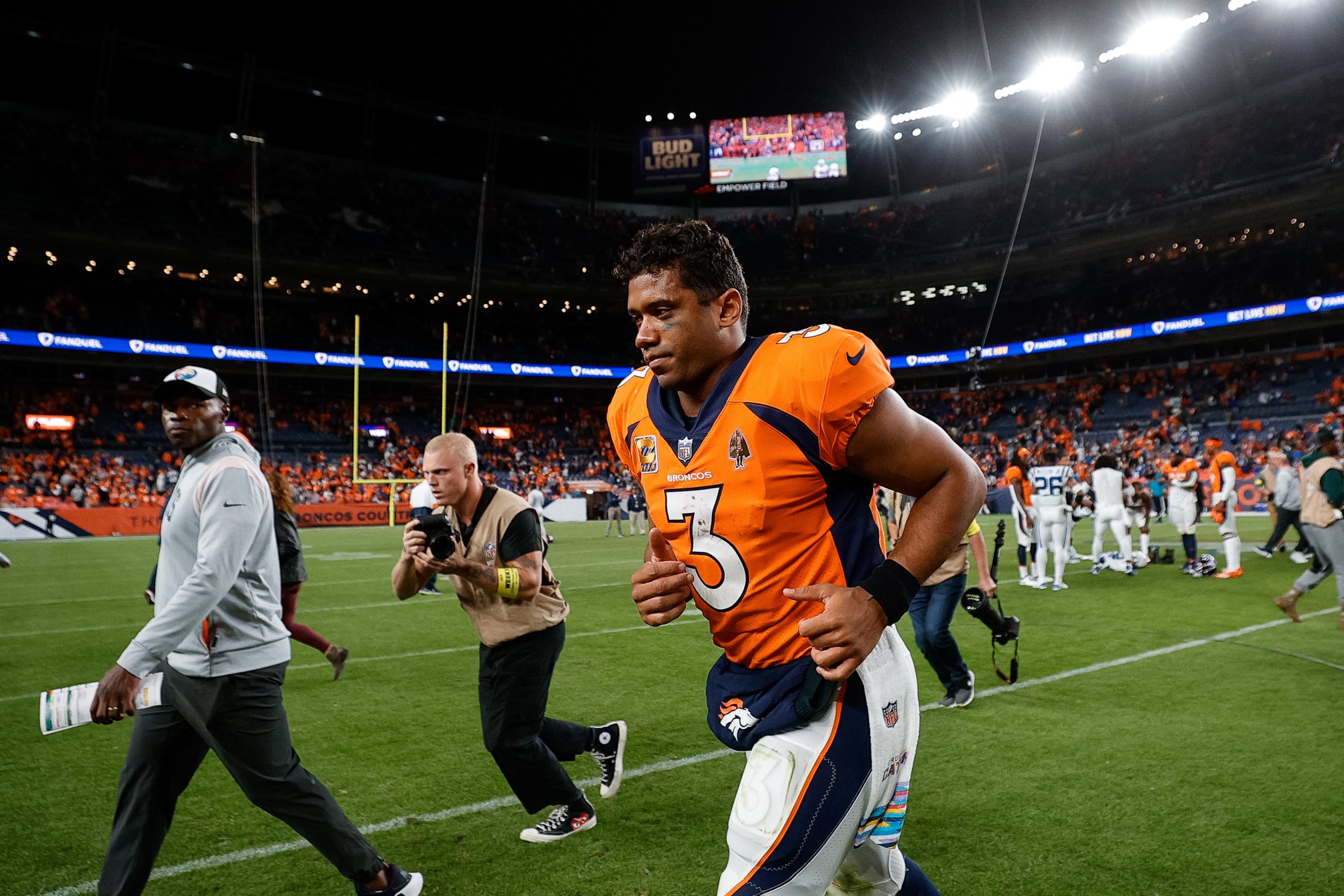 Russell Wilson's Surgery Is Going To Make Him A Good Quarterback
Noise
Russ has not been cooking. His ouchie back is not the reason. Fixing it is not the solution. He's been making bad decisions. Did you see him throw into coverage on a fourth and two when the running backs had been getting chunk yards? KJ Hamler did. That had nothing to do with having a booboo.
He's got great receivers to throw to. Courtland Sutton is a true No. 1 receiver. Jerry Jeudy is one of the best route runners in the league. Hamler is not terrible. Even Melvin Gordon III has the ability to catch a ball thrown to him. It's not like he was walking into a rebuild.
It doesn't help having a terrible, bad, horrible, no good, poor, awful (turning the page in the thesaurus) head coach. Having a head coach that couldn't coach his way out of a paper bag doesn't leave much leeway for a quarterback to make his own bad decisions. Someone has to get better, and it starts with the guy throwing the ball. Otherwise the Broncos are on the hook for a lot of money with little to show for it.
Looking for a lineup question to be answered? Got offered a trade you're just not sure on? Think fantasy football is neat and want someone to talk to about it? Get in touch with me @IHeartCaravans on Twitter, Medium, uStadium, TikTok, and the Fantasy Life App. Hope to hear from you soon!