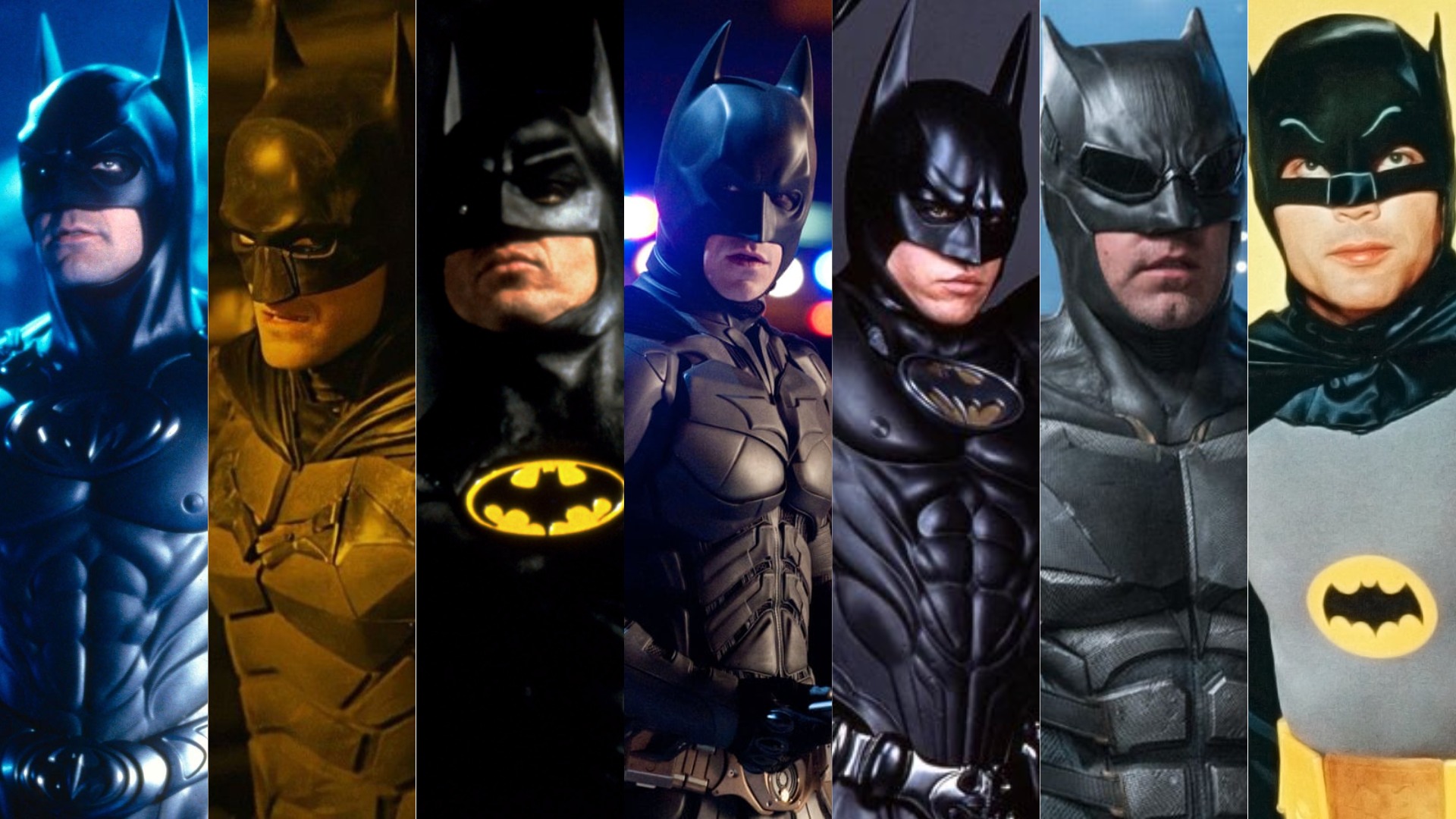 Today is Batman Day, so put on that cape and cowl and get ready to celebrate! If you're like me, there are some Batman films making their way to the big screen. I'm going to see Tim Burton's Batman Returns! We also got a new Batman film this year, adding to the already wide array of live action options. But which ones are the top options? Batman has been my favorite superhero for years, and I love Batman films, so I figured it was a good opportunity to dive deep into my rankings!
Below is a ranking for every live action Batman film from Adam West to Robert Pattinson. This is films where Batman had a substantive role, so it includes mash ups but not cameos. Since I've seen some but not all the animated features, I didn't consider animated films. Films appear in ascending order! Agree? Disagree? Pop up in the comments and let me know!
12. Batman Forever (1995)
About: This is actually my least favorite and I think it's the worst. Joel Schumacher gave me my favorite film of all time, but his Batman films weren't great. Val Kilmer looked uncomfortable in this role, and I don't know what Nicole Kidman was doing, or Tommy Lee Jones. This one is a bit of a disaster.
11. Batman & Robin (1997)
About: Is this good? It's not, but it doesn't feel like it takes itself as seriously as Schumacher's first Batman outing. I liked Arnold Schwarzenegger for what he was supposed to be, and Uma Thurman seemed to have fun. I also thought Clooney fit the bill better as Batman.
10. Justice League (2017)
About: What could have been… fortunately if you follow this list you know we don't have to wonder. I like Ben Affleck as Batman but this first pass at a DC Super Team just didn't work right. It has some moments, but it's not a good film.
9. Batman (1966)
About: The Adam West feature film had a murder's row of talent and features all the big baddies, including The Joker, The Penguin, Cat Woman, and The Riddler. It's campy, for sure, but it works. I enjoy West in the role.
8. Batman Forever (1992)
About: This is a Christmas movie! Never forget it. It also is the second Michael Keaton-Tim Burton collaboration, and a good one. I liked Michelle Pfeiffer as Catwoman and Danny DeVito as The Penguin. I also love Keaton as Batman. This is a fun film.
7. Batman vs Superman: The Dawn of Justice (2016)
About: This one introduces Affleck as Batman, pitting him against Henry Cavill's Superman and introducing Gal Gadot's Wonder Woman. The theatrical cut of this film is OK, the Director's Cut of the film is amazing. If you haven't seen it and are wondering why it's so high on the list, fire up that extended cut and get back to me.
6. Batman Begins (2005)
About: The first of Christopher Nolan's Batman films, this one is an origin story. I like Christian Bale in the role, and I enjoyed what Liam Neeson brought to the project. It's top notch as an origin story but it wasn't as strong as what followed.
5. The Batman (2022)
About: With Robert Pattinson in the role, we were promised a darker, grittier Batman movie, and we got that. The moody style remined me of another DC story I love, Watchmen. I enjoyed the production, which surprised me given my low expectations. I'm curious to see what Pattison and Matt Reeves can do for an encore.
4. Zack Snyder's Justice League (2021)
About: The director's cut of Justice League, restored by Snyder. It's a four-hour cut and delves deep into the story and the world. I love Affleck in the role and I think this version lets him and the rest of the cast shine.
3. Batman (1989)
About: The first film from Tim Burton sees Batman (Keaton) going up against The Joker (Jack Nicholson). I love Keaton as Batman, he's my personal favorite. I liked what Nicholson did here, too. This is one of the first live-action superhero films I ever saw and remains a personal favorite.
2. The Dark Knight Rises (2012)
About: This is a film that rises in my estimation every time I watch it. The conclusion to Nolan's trilogy, this is a wonderfully dense and emotional film. I love Bale's performance here and I love the big ideas and the conclusion.
1. The Dark Knight (2008)
About: From the moment I saw this film, I was in love. The shots, the story and the performances are all gripping and engaging. Heath Ledger is great as The Joker. This is one of my favorite films of all time, and a film I return to often. It's by far my favorite Batman film.
Matthew Fox is a graduate of the Radio, Television and Film program at Biola University, and a giant nerd. He spends his free time watching movies, TV, and obsessing about football. He is a member of the FSWA. You can find him @knighthawk7734 on Twitter and as co-host of the Fantasy Football Roundtable Podcast.