FINALLY, the NFL season opener is right around the corner. So today, I share my first-ever NFL Season Betting Guide, from over/under to division winners to prop bets.
We have seen crazy things happen throughout the 2022 NFL Offseason. From Davante Adams heading to the Raiders to Tyreek Hill to the Dolphins to Russell Wilson to the Broncos, the league so a ton of moving pieces. The biggest question is will it have an impact on the overall season? It remains to be seen, but the AFC looks like they are the powerhouse conference.
Throughout the offseason on the Fantasy Football Happy Hour Podcast, I have been chatting with Matthew Fox making predictions, and with Chris Clarkson dissecting what we are betting. I will share my thoughts on the podcast for my favorite plays each week. In addition, Clarkson and I will share our thoughts on Twitter, and you can catch some other betting content on my TikTok.
Great news, we have a Youtube Channel you can sub to if you want to look at our pretty faces instead of listening to the podcast.
That said, below is a list of bets I am throwing some money on before the season starts.
Over/Unders
Baltimore Ravens Over 9.5 wins -165
It's the Lamar "you should've paid me" Jackson tour. I truly believe he will make Baltimore regret not paying him before the season starts. He is in my top 2-3 for the MVP race (sprinkle a little on that +2000 line), and they will easily win 11 games this season.
Chicago Bears under 6 wins -110
I don't care what Justin Fields did against Kroger's grocery baggers, this team has no weapons and will be in contention for top 5 picks this year. The number has done down over the last two weeks from 6.5 to 6 and I still love it.
New Orleans Saints under 8.5 wins -115
I've been tracking totals since May, and the Saints were one of the teams that saw their win total go up a full game. I was surprised by this because with a new regime and a quarterback coming off surgery, and I am not sure how we fit into an 8.5-win total. They might surprise me, but I am looking at the Panthers as the second-place team in this division, give me the under.
New York Giants under 7.5 wins -110
New York Giants ATL under 6 wins +175
The New York Giants haven't won seven games since 2016 and only have done so once since 2013. I understand they have a new coaching staff, but as long as Daniel Jones is their quarterback, there is no way they are winning eight games this year. I say not only smash the under 7.5 but get that ATL under 6 and hit that too.
Season Long Prop Bets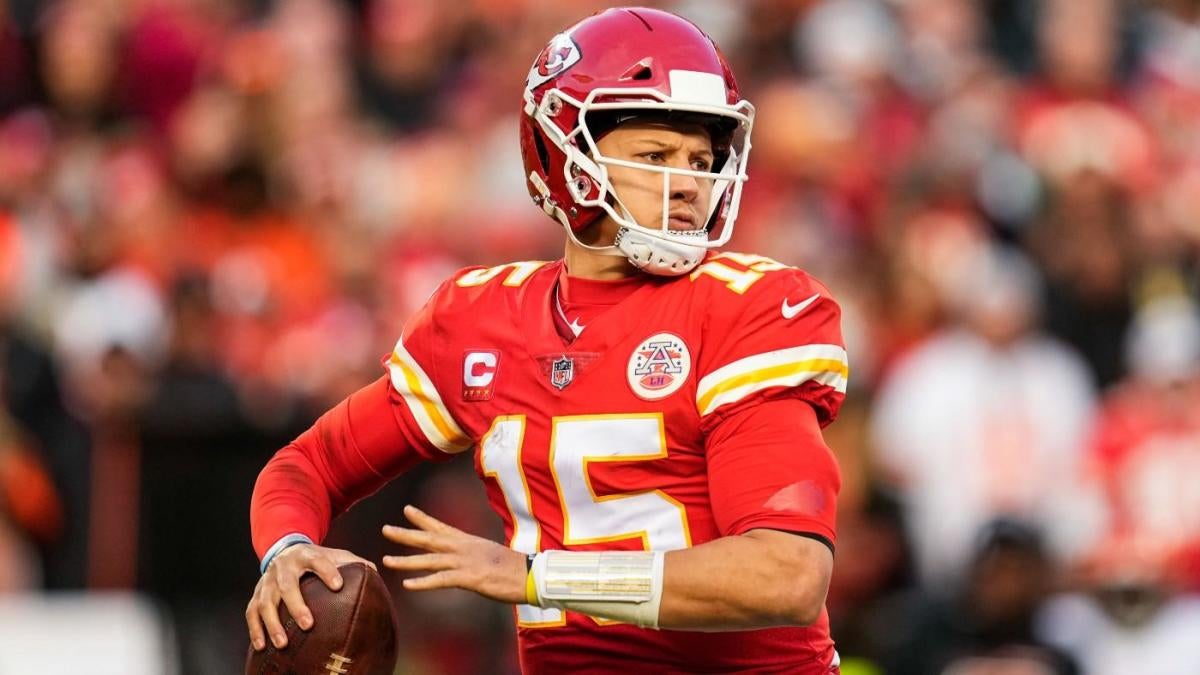 Patrick Mahomes over 4650.5 yards -110
Skyy Moore leads Rookie in WR yards +1200 (1 unit)
I know Tyreek Hill is gone and they have many questions surrounding the weapons, but I love Mahomes this season. He and Lamar are my two favorite MVP picks. I believe Mahomes will spread the ball around more this season, allowing him to get over this total. I also think that Skyy Moore breaks out and his over 1k in receiving yards allowing him to land number one in rookie WR yards.
Daniel Jones under 3550.5 yards -110
You can't throw 3600 yards if you don't start 17 games cause you were benched.
Rams + Cheifs make the playoffs +110
Getting this at plus money on Draftkings is wild. Smash this one and get paid in January.
D'Andre Swift over 6.5 rushing TDs -115
Swift had 8 rushing touchdowns in 2020 and 5 in 2021. This team will rely on him to help Goff with the play-action game. I have Swift down for 8-9 rushing touchdowns this year, clearing that 6.5 mark with ease.
Lamar Jackson over 24.5 passing touchdowns -110
Lamar Jackson over 6.5 rushing touchdowns +100
I wasn't kidding about my faith in the Lamar Jackson breakout season.
Those are my picks for now, and make sure to tune into the Fantasy Football Happy Hour Podcast weekly to hear my weekly sports bets.