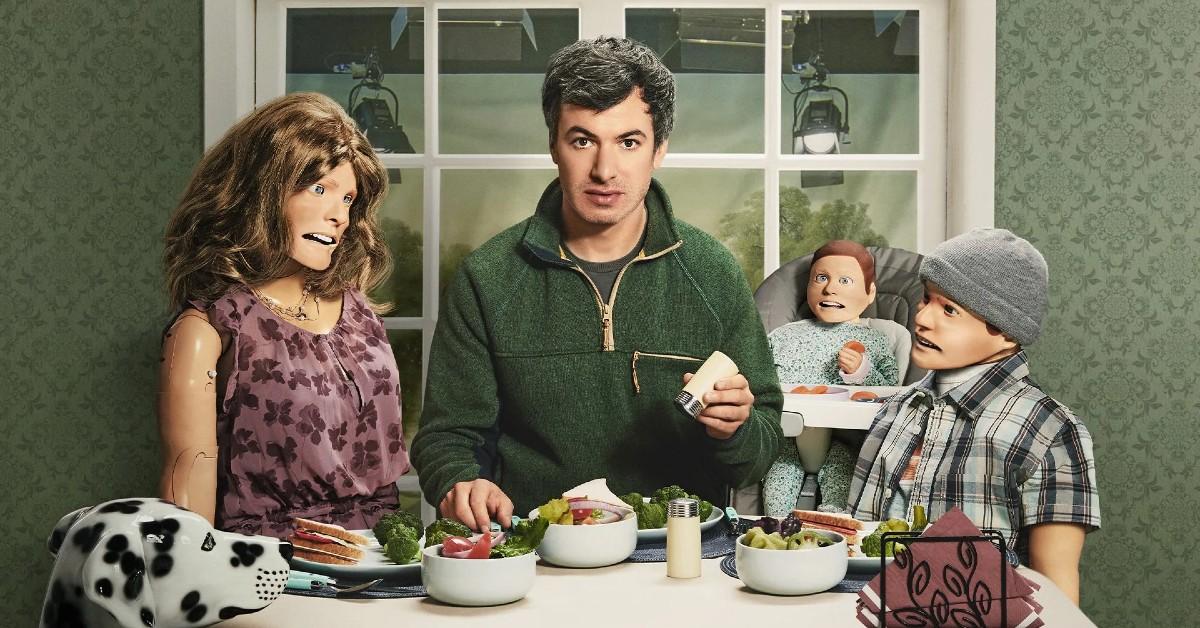 We're in the dog days of summer. It's hot, school is around the corner and you might be looking to detach from the world and relax. But what of these new shows is worth your time? Let this weekly post be your guide as I review the pilot and second episode of new scripted series, and some unscripted series, this summer. Don't see a new show listed below? Check previous weeks.
Mondays:
The Captain, Mondays at 10 p.m. on ESPN (Premiered July 18)
About: By now, the ESPN documentary series 30 For 30 is a known quantity. For years, it's been a premier place to learn more about the key stories in sports. Now, with The Captain, they're practicing telling this story in a longer form. The sports giant had some success with The Last Dance, telling the story of the Chicago Bulls in the 1990s. Now, the storytelling focuses on Derek Jeter, the shortstop and captain who played for the New York Yankees for 20 years. The first episode showcases how Jeter grew up and ended up on the Yankees, featuring a number of interviews mixed with file footage. It's a compelling subject and a well-made documentary. This will be a fun series for those who are looking to fill the long days of summer.
Pilot Grade: B
Wednesdays:
Everything's Trash, Wednesdays at 10 p.m. on Freeform (Premiered July 13)
About: This new comedy for Freeform comes from Phoebe Robinson, who stars as a podcaster who is trying to navigate life. The first two episodes debuted on Wednesday, with subsequent episodes airing weekly. Phoebe has myriad problems, and throughout the two episodes she tries to deal with them through the help of family and friends. I didn't find the episode particularly funny, but they do succeed in being edgy. Freeform feels like a network in search of an identity. Trying series like this is likely an attempt to establish that identity. Robinson has some star quality in her presence but the first two episodes did little to endear me to this series.
Pilot Grade: C
Second Episode: C
Fridays:
The Rehearsal, Fridays at 11 p.m. on HBO (Premiered July 15)
About: Nathan Fielder is an interesting kind of storyteller and his latest series, The Rehearsal, fits that mold perfectly. Fielder previously took the lead in the popular Nathan For You, and here he's back to help real people tackle problems, this time by rehearsing situations to account for all possible outcomes. The pilot sees Nathan helping a man who has been lying to his friends about his education level for years. It's a fascinating back-and-forth that leads to an incredible conclusion. Fielder is great in the lead and I enjoyed this first episode more than expected. It was engaging and engrossing and I can't wait to see where it goes next. This might be one of the best surprises of Summer.
Pilot Grade: A-
Streaming Series:
How to Change Your Mind, Now Streaming on Netflix (Premiered July 12)
About: This four-part Netflix documentary series looks at how different drugs can impact the way we behave and see the world. Part one looks at LSD, while subsequent parts look at other drugs. The premise is sound and I was curious how the series would explore this idea. What we get in the end is a fairly stiff and straightforward series that didn't match my hopes. It's OK, and certainly at times educational, but it wasn't overly compelling. Still, with just four episodes and a little over a three and a half hour run time, it's a short binge commitment.
Pilot Grade: C
Second Episode: C
Resident Evil, Now Streaming on Netflix (Premiered July 14)
About: The popular game has been adapted many times in many ways. This is the first live-action scripted series. It focuses on Jade Wesker (Ella Balinska) as she lives in two timelines. In 2036, the world is ruined and Jade is fighting for a solution. In 2022, Jade is the daughter of Umbrella scientist Albert Wesker (Lance Reddick), and she has an eye-witness seat to the world coming to an end due to Umbrella's reckless use of the T-Virus. The appeal of Resident Evil has always been the horror and the action. This live action series, despite some decent production and cast, doesn't use either of those well. The action sequences aren't great and the sense of horror pacing isn't present. Instead, the series attempts to make the story a sobering family drama. It's all more than a little dull. The first, eight-episode season is now available to stream. The first two episodes feature a lot of switching back-and-forth along the timeline and none of it is overly compelling. Even hardcore fans of the game might be a little put off by the constructs of this series. Resident Evil works best as a game or a series of fun, quick-paced films. This moves away from that strength to its detriment.
Pilot Grade: C
Second Episode: C-
Farzar, Now Streaming on Netflix (Premiered July 25)
About: Animated series for adults are all the rage at the moment and into that crowded marketplace comes Farzar. This one is set in space and centers on a dysfunctional family. It has a voice cast that includes Lance Reddick, among others, and a style that moves way past over-the-top. I am not the biggest fan of this genre, but it's safe to say that even given low expectations the first two episodes of this series were under-whelming. Episodes are around a half hour and all 10 are now available to stream.
Pilot Grade: C-
Second Episode: C-
Matthew Fox is a graduate of the Radio, Television and Film program at Biola University, and a giant nerd. He spends his free time watching movies, TV, and obsessing about football. He is a member of the FSWA. You can find him @knighthawk7734 on Twitter and as co-host of the Fantasy Football Roundtable Podcast.