Escape The Field is set to come out on Blu-Ray on June 21. We got a copy of the Blu-Ray and we are going to review all the goods that come with it. Plus we share our interviews with cast members Shane West and Theo Rossi.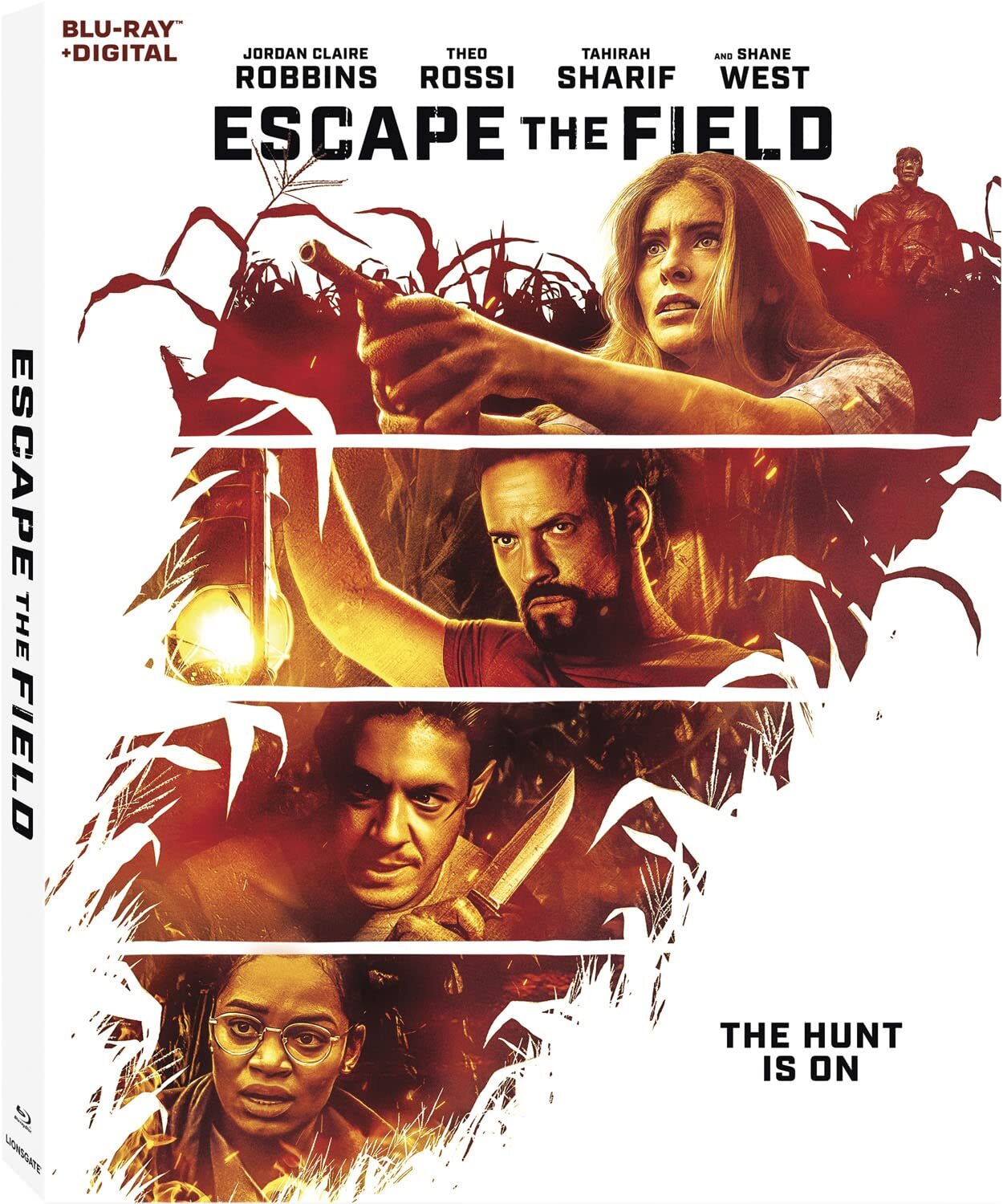 ABOUT THE FILM
Directed by Emerson Moore
Written by Emerson Moore, Sean Wathen and Joshua Dobkin
Stars Shane West, Theo Rossi, Jordan Claire Robbins, Tahiram Sharif
Plot: Six strangers wake up trapped in an endless cornfield only to discover something mysterious is hunting them.
BONUS FEATURES include:
Audio Commentary by Writer/Director Emmerson Moore and Writers Joshua Dobkin & Sean Wathen
"Pieces of the Puzzle: Making Escape the Field" Featurette
Digital copy
Packing Thoughts:
The Escape the Field cover is one of my favorite designs I've seen on a Blu-Ray cover in a long time. It is creative by showing us the stars and simultaneously providing some mystery. In addition, the colors mesh well with the backdrop, making the cover pop.
The Movie:
The movie is a twisted SAW-like film that keeps you on the edge of your seat throughout the film. You don't know what is going to happen at every turn. I especially love the ending of the film.
Bonus Content:
In my conversations with Shane West and Theo Rossi, I already knew some of the things that went into making the film. From building the cornfield to how they shot it and some other ideas. The featurette "Pieces of the Puzzle" only enhanced what I knew into more details and the sites that went along with the pictures I painted in my head.
The Commentary from the writing trio is fantastic. I love these and it will never get old hearing the people who made the film talk about it while you are watching.
Is it worth a purchase? Yes
Escape the Field might lean a little into the Escape Room and Saw movies, but it stands out on its own with an incredible cast. But the commentary from our director and writers makes the Blu-Ray worth the purchase. They put a ton in perspective, making a rewatch much more fun.
Shane West and Theo Rossi Interviews