Families have been looking for reasons to get back into theaters. After the success of Sonic the Hedgehog 2, The Bad Guys looks to hit theaters and I will let you know whether or not it is worth checking out.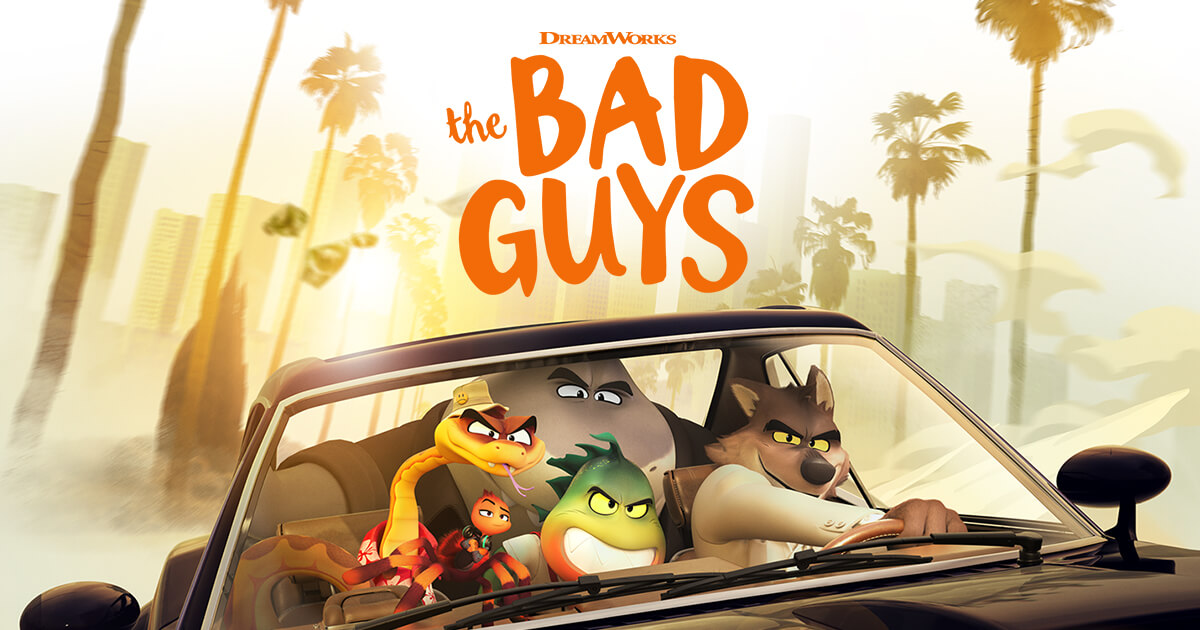 In theaters on Friday, April 22, 2022.
Directed by Pierre Perifel
Written by Aaron Blabey, Ethan Cohen, Yoni Brenner
Stars Sam Rockwell, Marc Maron, Awkawafina, Anthony Ramos, Craig Robinson, Zazie Beetz
Plot: Several reformed yet misunderstood criminal animals attempt to become good, with some disastrous results along the way.
If you think of the best opening sequences in introducing who is who in the world they are building, The Bad Guys does a great job of doing just that. We get a Fast and Furious chase sequence meeting each of the characters and I loved every single second of it. It was the perfect way to reel us into the story.
Upon trying to make their biggest bust to date, "The Bad Guys" are caught red-handed and are thrown in jail. The team faces one task, they must become model citizens or face a lifetime in prison. The outlandish team is having difficulty adapting to this new way of living. However, as the team is struggling, videos are going around of "The Bad Guys" doing good things and people aren't as scared of them as they used to be.
We don't talk enough about how Awkwafina might be one of the funniest actresses on the planet. She has this outlandish personality as Ms. Tarantula that keeps you laughing throughout this entire movie. If she were in every film, the world would be a much better place.
The team is on the verge of attempting another big job, but Mr. Wolf has last-minute jitters and can't pull off the plan. The plan ends up going off and the meteorite ends up being taken anyway and The Bad Guys take the fall. The team is starting to question Mr. Wolf and his motives based on his actions on the heist night.
The Bad Guys is an animated version of the Ocean's trilogy. While it has its flaws, the movie as a whole is actually a kick-ass, fun time. I would highly recommend checking this one out with your family (or even by yourself) this weekend.
The Verdict: B-