Happy Weekend! There have been a few more high-profile/prominent releases and some exciting independent/low-budget projects and I was hoping to provide an easy stop for you to check in and get up-to date with a few notable movies that are coming soon:
"Firestarter" is a new adaptation of a Stephen King novel featuring Zac Efron and Ryan Kiera Armstrong about a girl who struggles to control a destructive force she controls. There is so much strength that could be in this story for children (or, more likely, their parents) who feel like they don't "fit in" the education and social systems around them:
Directed by American filmmaker Keith Thomas, written by Scott Teems, and produced by Jason Blum and Akiva Goldsman, Universal will release this in theaters and streaming on Peacock May 13th, 2022.
"Super Pumped" is a series being developed as an anthology by Showtime to tell the stories of significant, influential business figures. The first season will focus on Joseph Gordon-Levitt as the founder of Uber:
With episodes directed by Allen Coulter, based on Mike Isaac's book of the same name, Showtime will release this streaming on Showtime February 27th, 2022
"The Last Days of Ptolemy Grey," another series rather than movie, looks like a hard-hitting show for Samuel L. Jackson. When a new caregiver enters the life of an ailing man with dementia, they discover an opportunity for a treatment that restores much of his mental faculties and unlocks mysteries and secrets from his life:
With episodes directed by Ramin Bahrani, based on a novel by Walter Mosley, and executive produced by Ramin Bahrani, Diane Houslin, LaTanya Richardson Jackson, Samuel L. Jackson, David Levine, Walter Mosley, and Eli Selden, the series will be streaming on Apple TV+ on March 11th, 2022.
"Father Stu" reflects personal interests for Mark Wahlberg as he stars in an adaptation of a true-story of a boxer-turned-actor-turned-aspiring priest. The man discovered he has a condition that will cause his muscles to atrophy/deteriorate, and Wahlberg seems to have driven a production to tell his story, committing to prosthetics and other transformations to deliver something that seems heartfelt:
Written and directed by Rosalind Ross, Sony will release this in theaters April 15th, 2022.
"The Other Me" stars Jim Sturgess, an actor I haven't seen much from lately, in a story "presented by" David Lynch about a man who has surgery to replace his eyes and the way he sees the world changes, now only seeing people as their "true motives."
Written and directed by Giga Agladze, produced by Giga Agladze, Vano Bakradze, Gia Bazgadze, Max Gottlieb, Lasha Mindiashvili, Joanna Plafsky, and Jonathan P. Shaw, Gravitas Ventures will release this on VOD starting February 4th, 2022.
"More Than Robots" is a documentary for Disney directed by Gillian Jacobs (Community) about aspiring young engineers and their efforts to innovate and create:
Directed by Gillian Jacobs and produced by Jason Sterman, Brian McGinn, and David Gelb, Disney will release this streaming on Disney+ March 18th, 2022.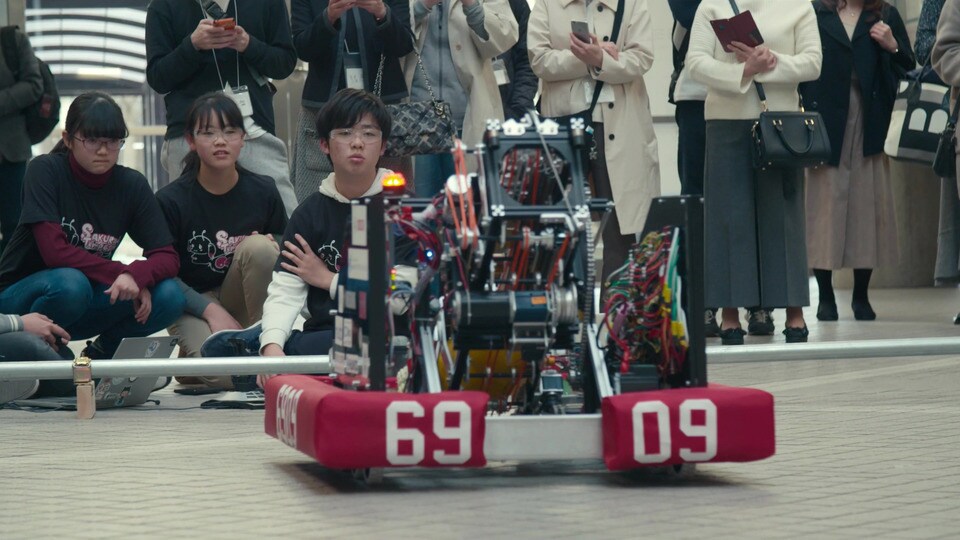 "Jane by Charlotte," is a intimate documentary by frequent Lars Von-Trier collaborator Charlotte Gainsbourg about her mother, Jane Birkin. It seems interesting as an insight into the relationship between two artists, but apparently received mixed-reviews upon its' festival release, indicating a less accessible, private project:
Directed by Charlotte Gainsbourg, Utopia will release this in select US theaters on March 18th, 2022.
"MEN" is the next project from Alex Garland, who previously directed "Ex Machina" and "Annihilation" and wrote "28 Days Later," "Sunshine," "Never Let Me Go," and "Dredd." All you'll see is, in my opinion, gorgeous imagery invoking tension and curiosity while following Jessie Buckley:
Written and directed by Garland and produced by Andrew Macdonald and Allon Reich, A24 will release this in select theaters on May 20th, 2022.
And finally, while you're all here to check-out some of your favorite actors, directors, and movies to get excited, I wanted to share a project that may be important to a few of you. If "Firestarter" is an important story to you, whether you have issues with anger, anxiety, depression, or other biological/mental health concerns that cause you to feel alone or isolated, check out this trailer for "Just Like You: Anxiety + Depression":
Directed by Jen Greenstreet, Gravitas will release this in select US theaters and on VOD on March 8th, 2022.
Thank you for reading and come back soon for spotlights on new upcoming projects!