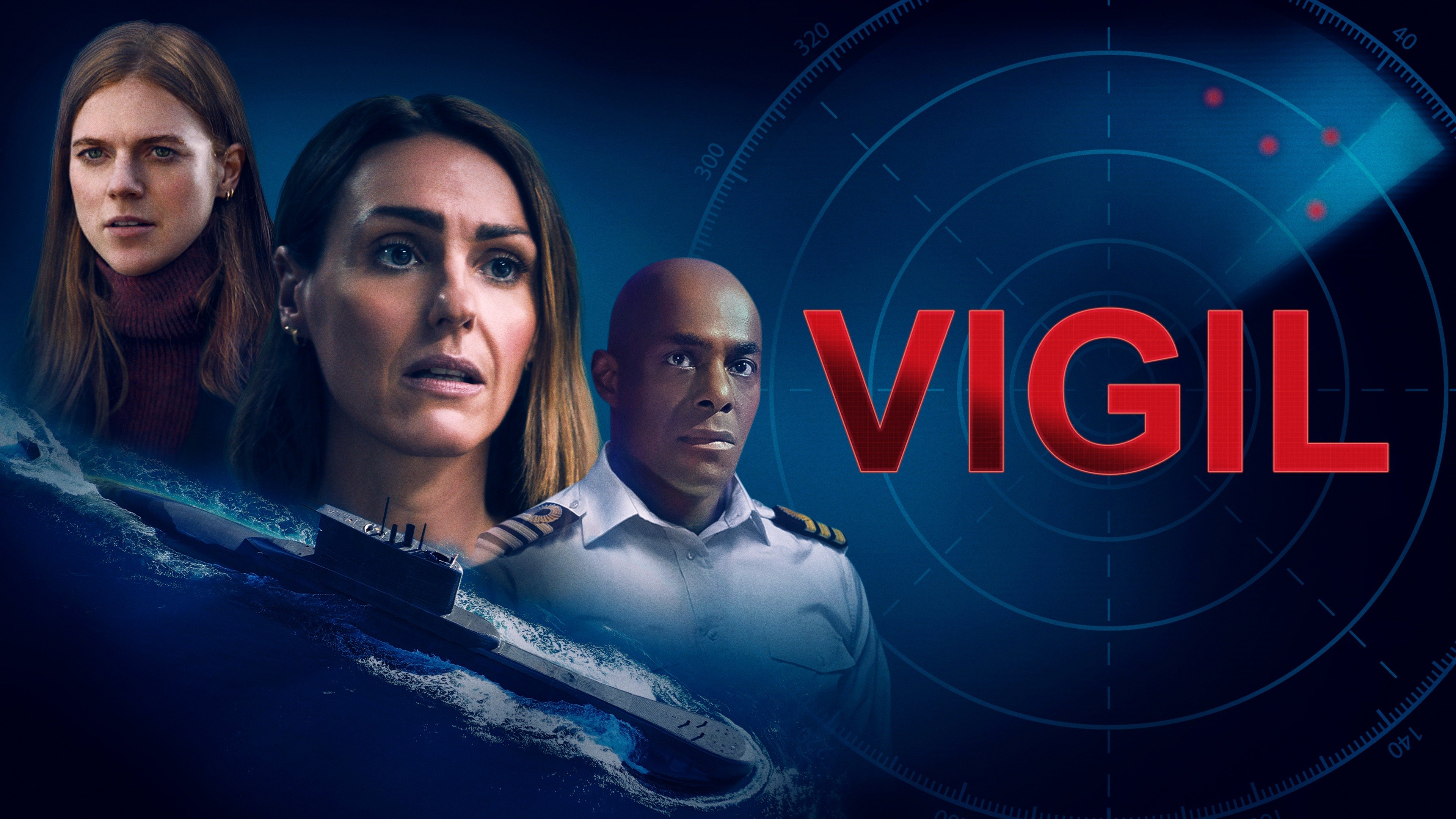 It's hard to believe, but 2021 is almost over. How has the year treated you? Well, I hope. The Fall has faded and Winter is around the corner. This will be the final roundup of new series for the Fall, but fear not! The Winter TV season begins Wednesday! But, as you're possibly spending this week hanging around the house, you might be wondering about the new series that have debuted. Well, let this weekly post be your guide as I review the pilot and second episode of new scripted series this Fall. Don't see a new show listed below? Check previous weeks!
Streaming Series:
Vigil, Now streaming on Peacock (Premiered December 23)
About: There were only two new premiers this week, which figures given that it's the holiday. As has so often been the case with Peacock since it launched, the streamer has gone back to the well and pulled out another foreign import series. Vigil is a cool sounding name that conjures plenty of possibility, but in this case it's about a submarine called the HMS Vigil. The series opens with a fishing vessel sinking, and an investigation. That incident spawns some disagreement among the crew on the Vigil and one ends up dead. So, in an interesting but convoluted plot, the government decides to send a police detective aboard a covert Nuclear Submarine to investigate. Naturally, said detective finds there is more to it than a simple death (otherwise, this would be a pretty poor series). The show stars Suranne Jones as the detective assigned to the ship, while Rose Leslie plays her colleague investigating on land. The rest of the cast includes some famous faces for American audiences like Patterson Joseph, who plays the ship's captain, and Stephen Dillane, who plays the Admiral in charge. The series runs six episodes, each around an hour. I watched the first two and it was much more interesting and engaging than I expected. I didn't have high hopes but the first two grabbed me and I think this is a fun little end-of-year drama dropped in time to make the perfect holiday week binge.
Pilot Grade: B-
Second Episode: B-
Dragons: The Nine Realms, Now Streaming on Hulu and Peacock (Premiered December 23)
About: You know who else has some free time this week? Kids, who aren't in school. Dreamworks to the rescue with this original series that is set in the world of the popular films How to Train Your Dragon. This one takes place in the modern world, some 1,300 years later, where dragons are just part of legend. But through an accidental discovery, a young man finds dragons in a hidden world underground, opening up a world of possibilities. This one has the same style of animation and humor as the films, though the characters and world don't feel quite as rich. The series has six episodes, each about 25 minutes. It's a quick watch that will be entertaining for the young viewers but might not hold a lot of interest for adults. It doesn't have the fun and charm of the films but it's passable family entertainment.
Pilot Grade: C
Second Episode: C
Matthew Fox is a graduate of the Radio, Television and Film program at Biola University, and a giant nerd. He spends his free time watching movies, TV, and obsessing about football. He is a member of the FSWA. You can find him @knighthawk7734 on Twitter and as co-host of the Fantasy Football Roundtable Podcast.