December is an interesting month in the television landscape. There are more event previews and, in the coming weeks, more previews of new shows that will take root in the winter. Still, there are some new options to explore and I'm here to give you the lowdown on which are worth your time and which could be skipped. As always, I'm looking at the pilot and second episode of new scripted series this Fall. Don't see a new show listed below? Check previous weeks.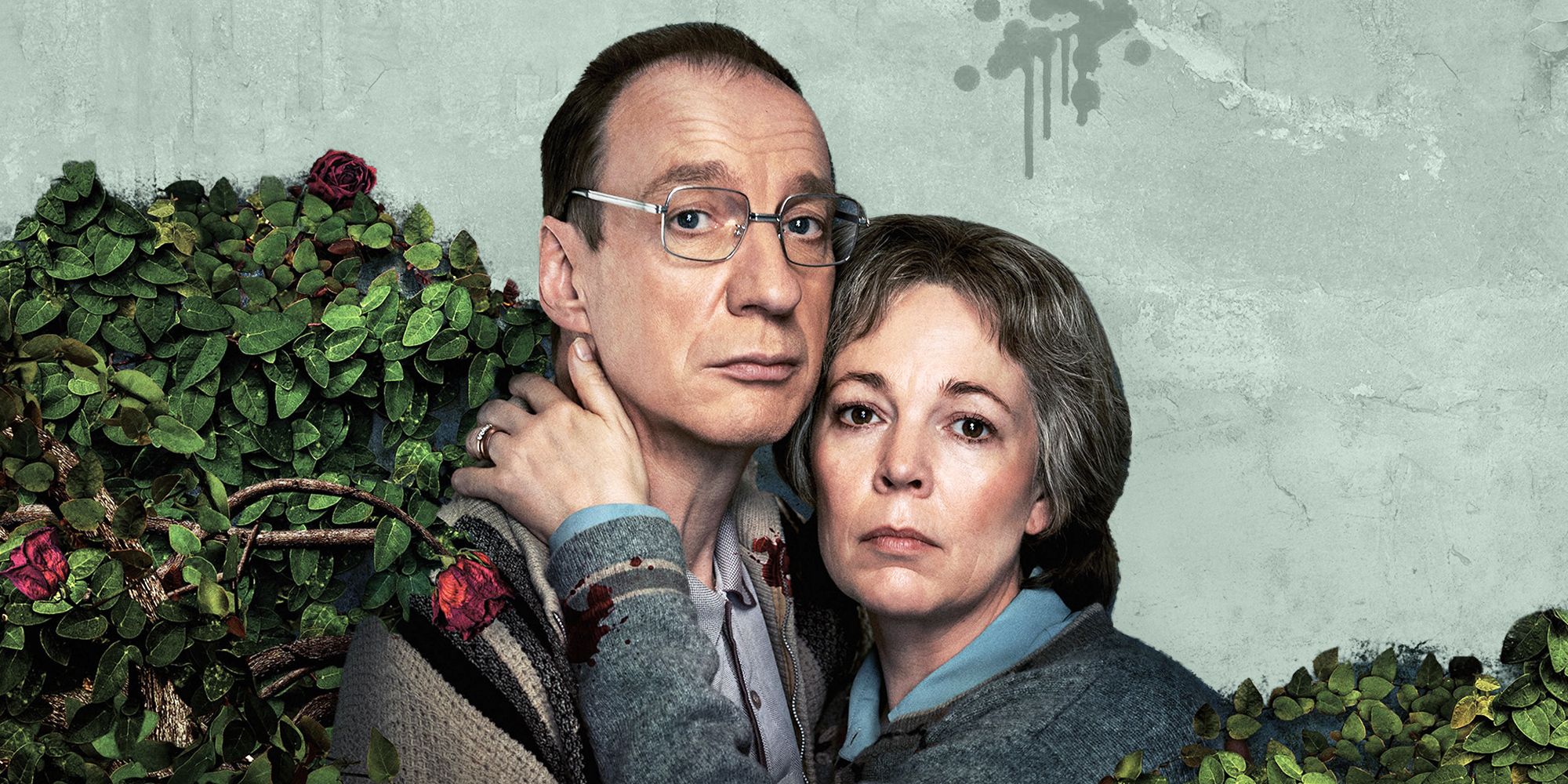 Mondays:
Landscapers, Mondays at 9 p.m. on HBO (Premiered December 6)
About: This mini-series is based on a true story of a couple convicted of a murder in England in 2014. The story is strange and the couple has maintained their innocence, so the mini-series is an exploration of their lives, the case and likely will leave it up to viewers to make a decision. That's a great setup for a series, and this four-episode adventure will carry audiences through December Mondays on HBO. It stars David Thewlis and Olivia Coleman as the couple in question. The pilot focused on introducing them and the central conflict. The pair are living in France but struggling financially. They are there in some sort of hiding because of what happened 15 years prior, when Christopher Edwards (Thewlis) buried his in-laws in the garden of their home. Desperate for money, he confesses the crime to his stepmother, who in turn alerts the authorities. By the end of the hour, the Edwards' are headed back to England, courtesy of a ticket purchased by police, to straighten out these issues. The performances were solid and there is intrigue in the format. The pilot was interesting but had some moments of humor. This feels like a story that will include plenty of absurdity, so consider me intrigued.
Pilot Grade: C+
Streaming Series:
Santa, Inc., Now Streaming on HBO Max (Premiered December 2)
About: 'Tis the season for holiday-themed programming but likely you've never seen the North Pole depicted like this. The series is focused on an elf (Sarah Silverman) working in the North Pole. She's angling for a promotion to become the heir to Santa's (Seth Rogen) seat of power. The series has an eight-episode first season, all of them around a half an hour. It's a stop-motion animation style that is definitely aimed at adults. It's fair to call the content R-rated. In addition to Silverman and Rogen, the voice cast includes Maria Bamford, Leslie Grossman and Craig Robinson, among others. It's a pretty crass take on the North Pole and one that will likely be an acquired taste for many audiences. I wasn't taken with the story or the journey and was happy to pass on the rest after just two episodes. But for those looking for a more "adult" take on Santa and his elves, this might be the comedy you're looking for this holiday season.
Pilot Grade: D
Second Episode: D
Harlem, Now Streaming on Amazon Prime (Premiered December 3)
About: This new comedy is about four friends in Harlem trying to live their lives and achieve their dreams. It feels like a number of series have tried to capture the energy and format of Sex in the City over the years, applying it to different characters and contexts. In this case, it's four friends in Harlem (Meagan Good, Grace Byers, Jerrie Johnson, and Shoniqua Shandai). The first two episodes laid out their challenges, both professional and personal, and tried to capture the humor and pathos of that. Your interest in the series will likely ebb and flow based on your interest in these characters and their journey. Mine wasn't high, so I was happy to dip out after sampling the first two episodes. The first season is 10 episodes, each about a half and hour and all are available now to stream on Amazon.
Pilot Grade: C-
Second Episode: C-
Matthew Fox is a graduate of the Radio, Television and Film program at Biola University, and a giant nerd. He spends his free time watching movies, TV, and obsessing about football. He is a member of the FSWA. You can find him @knighthawk7734 on Twitter and as co-host of the Fantasy Football Roundtable Podcast.