We're less that two weeks from Thanksgiving. There are some big stunts appearing on Network television while the cable and streaming outlets are launching new series that have been highly anticipated. Between that, the trappings of the holidays and the convergence of a lot of different sports seasons, all that can leave your free time stretched thin. What to watch then? Let this weekly column be your guide as I review the pilot and second episode of new scripted series this Fall. Don't see a new show listed below? Check previous weeks.
Thursdays:
The Game, Streaming on Paramount+ (Premiered November 11)
About: Back in the day, The Game was a series on the UPN (when it was a thing) and the CW, where it finished its run. It focused on the lives of football players and their families, first beginning life as a spin-off of the sitcom Girlfriends. The series ran nine seasons, wrapping in 2015. But, in the era where everything old is new again, it has been revived by the original producer, CBS, and now is streaming again on Paramount+ with a new iteration, or Season 10, debuting on Thursday. The episodes are still about 30 minutes, with the first three dropping Thursday and new episodes dropping in subsequent weeks. The original creative team is in place, with a number of returning characters and actors. This one also introduces new characters and is focused on a new football franchise in Las Vegas. The first two episodes moved at a decent pace, but not having watched the original series I was lost a bit in the stories that picked up with existing characters. The episodes were OK but the general tone didn't totally appeal to me. This is a piece of nostalgia in an era where that kind of thing has become commonplace. For those who enjoyed the original long-running series, this is likely a welcome return.
Pilot Grade: C-
Second Episode: C-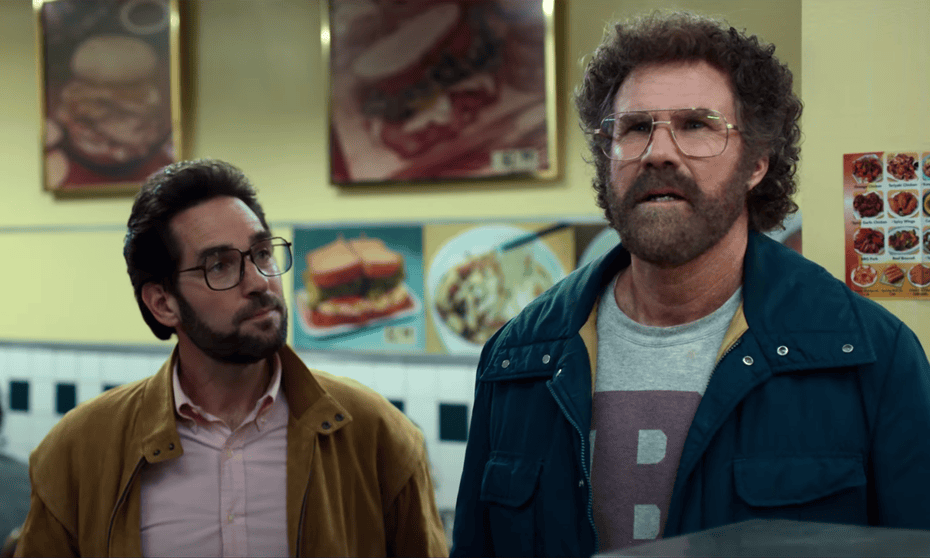 Fridays:
The Shrink Next Door, Fridays on Apple TV+ (Premiered November 12)
About: The latest from Apple TV+ is a mini-series staring Will Ferrell as a guy in need of a push and Paul Rudd as the therapist who gives him a push in an advantageous way. It comes from Georgia Pritchett based on a podcast of the same name. The pair first get connected in 1982, when Marty (Ferrell) was at a low point, pushed to see a therapist by his sister, Phyllis (Kathryn Hahn). The sessions with Ike (Rudd) seem to work, but Marty undergoes a seemingly massive change. We get a glimpse of the future—2010—where Ike is successful and Marty is vengeful. It's clear the series will be about how we get to that point. The performances are strong and it's a solid cast, creating a couple engaging episodes. The first three of the eight-episode series are available, with the pilot at 35 minutes and the second episode around 40 minutes. I enjoyed the story and the performances. It's been a solid season for Apple TV+ and this looks like another potential hit.
Pilot Grade: B+
Second Episode: B+
Sundays:
Dexter, New Blood, Sundays at 9 p.m. on Showtime (Premiered November 7)
About: It's good to have Dexter Morgan back on TV. Of course, as this new series has picked up, he's living as Jim Lindsay, keeping to himself and living a quiet life. As the pilot premiered, Jim had a girlfriend (Julia Jones) and hadn't killed in nearly a decade, with visions of his sister Deb (Jennifer Carpenter) helping keep him in line. As we find Jim, the pressure is on. Harrison (Jack Alcott) finds him after a decade apart and a snap leads him to make his first kill. The pilot was a beautiful, moody hour that set the template for where Dexter Morgan is and what awaits him. Michael C. Hall is excellent in this role and brings that same good work to this new series. The second episode was about ratcheting up the pressure created by both Dexter's slip and Harrison's arrival. I liked how it played out and appreciate the efforts of Hall. This is shaping up to be a pressure cooker, and a good one. As I said, it's nice to have Dexter Morgan back on TV.
Pilot Grade: A-
Second Episode: B+
Mayor of Kingstown, Sundays on Paramount+ (Premiered November 14)
About: This latest series from Yellowstone creator Taylor Sheridan finds Jeremy Renner as the "Mayor" of Kingstown, a small city whose industry is incarceration. Serving as a fixer to keep the peace between rival gangs, prisoners, guards and the public is part of his family business. He's a convicted felon but holds respect among all these groups, working alongside his brothers (Kyle Chandler and Taylor Handley) he tries to keep the peace. It's a family business but it's not a lucrative one. While Mike (Renner) yearns to be free, he also feels duty bound to help those in need in his town and to help keep the peace. It's an interesting concept that is executed well with a strong cast. The first two episodes dropped Sunday with subsequent episodes dropping weekly. Renner does a good job in the lead role with all the role players, including Diane Wiest as their mother, fill in the gaps nicely. It's somewhat dark and at times a bit of a downer, but it's a slice of life that could develop into a compelling weekly watch thanks to the cast and the talent in the production team.
Pilot Grade: B-
Second Episode: B-
Matthew Fox is a graduate of the Radio, Television and Film program at Biola University, and a giant nerd. He spends his free time watching movies, TV, and obsessing about football. He is a member of the FSWA. You can find him @knighthawk7734 on Twitter and as co-host of the Fantasy Football Roundtable Podcast.