Where did October go? Sunday is Halloween in case you didn't know. That leaves a couple days to grab a costume if you're so inclined. Hallmark has begun its Christmas Movie campaign. In short, the holiday season is in full swing. This is a time when we've seen the content stream slow in years past, but it appears the train is gonna keep rolling through November and early December in 2021. With all the commitments on your plate, it can be hard to know where to spend your TV time. Let this weekly post be your guide as I look at the pilot and second episode of new scripted series this Fall. Don't see a new show listed below? Check previous weeks.
Mondays:
The 4400, Mondays at 9 p.m. on The CW (Premiered October 25)
About: The latest from The CW is one we've seen before… kind of. It was a series on USA years earlier, now it gets a network re-boot. It focuses on 4,400 people who were plucked out of their lives at different points in history and dropped in the middle of Detroit in 2021. Fun times. The series focuses on how they adjust to being people out of time, and how to reconcile the fact their families have grown, changed or gone. This isn't the first series to tackle the concept, this one seemingly updated to tackle some modern themes. (In particular, race relations seemed to be a big part of the pilot presentation.) It's an OK idea but not something that feels like it needed to come back. While it gives The CW a different kind of series as they try to build a world outside the Arrowverse, this doesn't feel like a big hit.
Pilot Grade: C
Tuesdays:
Chucky, Tuesdays at 10 p.m. on SyFy and USA (Premiered October 12)
About: This is a new weekly scripted series starring the children's toy possessed by a psychotic killer and his latest adventures. This time it's about corrupting a minor, which is fun. He killed the boy's father in the premier and the housekeeper at his aunt and uncle's place in episode two, which ended in a way that seemed to indicate a darker turn. Brad Dourif is back to voice Chucky, as he has in the films. Aside from that, your interest in this series will probably depend on your fondness for the genre or the particular film series. The Child's Play series hasn't been my favorite and this slower and more toned-down basic cable weekly series didn't really do it for me either.
Pilot Grade: C-
Second Episode: C-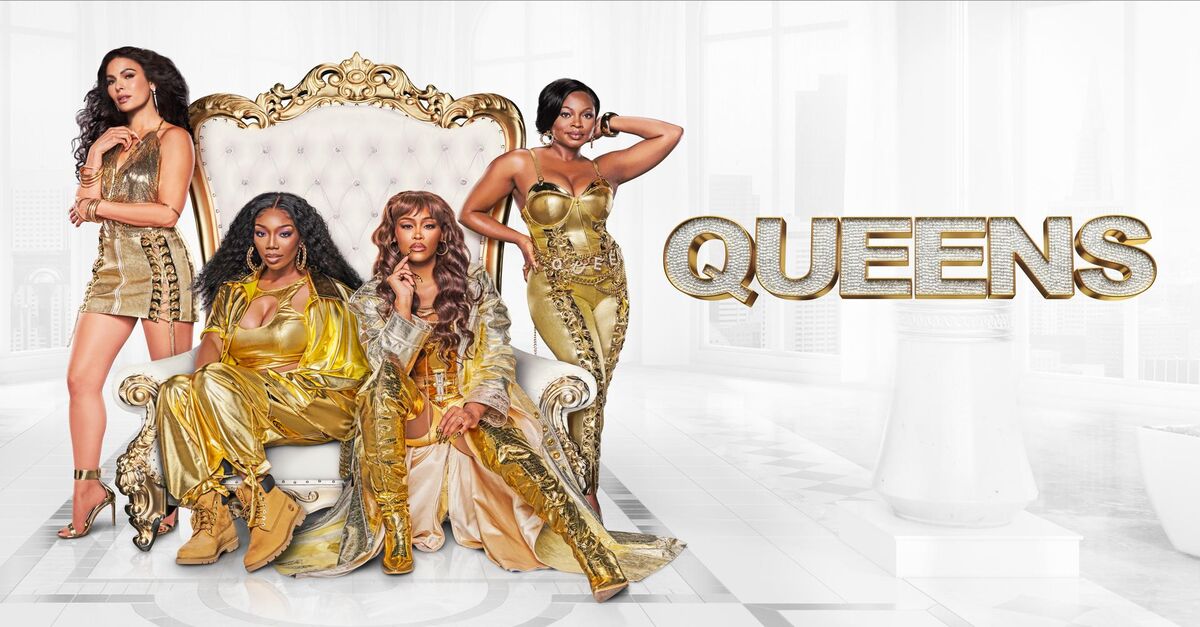 Queens, Tuesdays at 10 p.m. on ABC (Premiered October 19)
About: This new series for ABC centers on an all-female rap group (Eve, Brandy, Naturi Naughton, and Nadine Velaquez) who broke up years earlier after hitting it big. Having gone their separate ways, all are living different lives when renewed interest in their song thanks to a younger rapper (Precious Way) leads to them coming back together and getting a chance to re-boot their music career. This plotline was used to some effect with the Peacock sitcom Girls5eva, which debuted earlier this year. While that one was more of a traditional comedy take on the premise, this feels more dramatic. I liked the musical numbers a bit better and was surprised at how I was drawn into the story here. I had been prone to dismiss the idea reading it on paper but the pilot proved to be engaging and fun. I liked the cast and the potential, enough to be curious to see how it builds in episode two.
Pilot Grade: B
Fridays:
Day of the Dead, Fridays at 10 p.m. on SyFy (Premiered October 15)
About: This re-tread of the classic George Romero film is timed with the spooky season, the second series to launch in the last two weeks based on a classic horror film. I wasn't much engaged by the pilot and got more of the same in the second episode. The film upon which it was based was the third in a trilogy with a world advanced in a zombie crisis. This new show picks up the day of the event, following a group of people who have to deal with a rapidly changing world. The action and characters aren't that great. This felt like a total miss for me.
Pilot Grade: D
Second Episode: D
Invasion, Now streaming on Apple TV+ (Premiered October 22)
About: This latest series from Apple TV+ is a big sci-fi production from Simon Kinberg and David Weil. It centers on an alien invasion, or at least that's my assumption from the title. The first three episodes dropped on Friday, with subsequent episodes dropping weekly. I watched the first two, which were mostly about world building among human characters in different locations. Some, like Sam Neill, who were the focus of one episode didn't appear in the second. Others were introduced in the second. Both episodes feature real personal challenges, and at some point strange events occurring. What the root cause of the events and attacks are isn't made clear—at least not in the first two episodes. Alien series have long been a staple of TV, so it makes sense to take a measured approach. I've also been a fan of the Apple TV+ slate in 2021 and this one has a solid cast and nice production values. But it moved at a near glacial pace, which is a tough nut to crack. There is potential here, and again I'm willing to give Apple some latitude, but this didn't work as well for me through two episodes.
Pilot Grade: C
Second Episode: C
Streaming Series:
Inside Job, Now Streaming on Netflix (Premiered October 22)
About: Another animated series aimed at adults. This show takes place at the Cognito, Inc., a company that is responsible for bringing all the deep state conspiracy theories to life. That sets the basis for comedy, which follows the wild exploits of those working on defrauding the public. The voice cast includes Christian Slater, Lizzy Caplan and Clark Duke. There is some decent humor here at times that supports these wild stories. If you like the genre, this will probably work well. Aside from that, there's little here that truly separates Inside Job from the barrage of adult animated series that have debuted in 2021. The first season features 10 episodes, each running around 30 minutes.
Pilot Grade: C
Second Episode: C
Maya and the Three, Now Streaming on Netflix (Premiered October 22)
About: Another animated series, this one a bit more family friendly than Inside Job. This one comes from Jorge Gutierrez as a nine-episode season, each about a half an hour. Set in a world based on pre-colonial Mesoamerica and other indigenous cultures, Maya (Zoe Saldana), a warrior princess, is celebrating her 15th birthday, but when the underworld gods appear and announce she must pay for her family's misdeeds, everything changes. This is a fun and unique series, featuring colorful characters and a plucky plot. It feels like something that will engage teen viewers well, too. I thought the first two episodes were entertaining and particularly enjoyed the visuals. For fans of the genre, this will be a treat that works well.
Pilot Grade: C+
Second Episode: C+
Matthew Fox is a graduate of the Radio, Television and Film program at Biola University, and a giant nerd. He spends his free time watching movies, TV, and obsessing about football. He is a member of the FSWA. You can find him @knighthawk7734 on Twitter and as co-host of the Fantasy Football Roundtable Podcast.