DC Fandome returned for its second virtual event and dropped plenty of exciting and never before seen content for fans. As the 'Arrowverse' continues to dominate DC's television platforms (mainly The CW), here are some things fans can look forward to and reflect on:
The Flash Gets a Costume Change
Life imitates art as Grant Gustin expresses his excitement over the speedster's latest costume alteration, the iconic gold boots! Over the last seven seasons, Gustin has oversaw variations of his suit come and go with one notable comic book component missing.
The series star seems pleased with the change, stating that the boots are "the final element that's been missing." There's currently no word on why or how they will be acquired; however, Gustin will don the new suit (below) in season 8's five-part crossover on November 16th.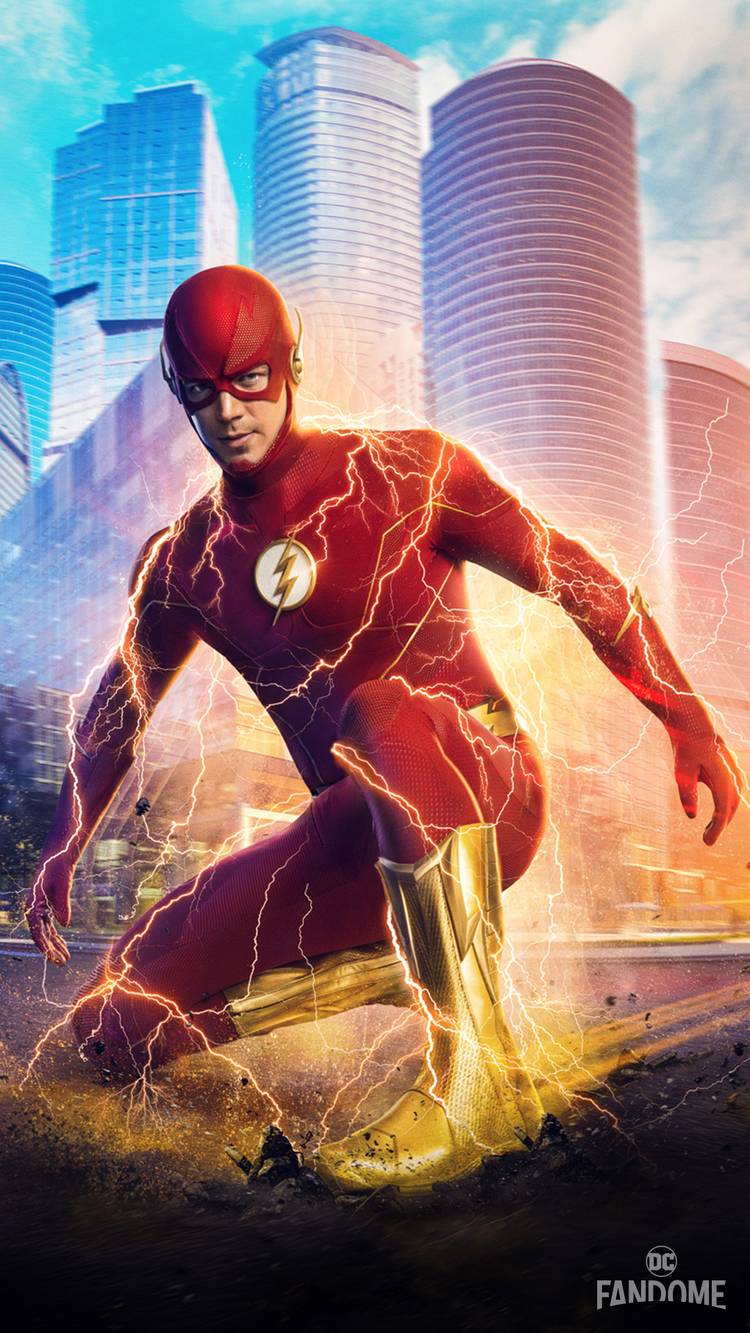 Supergirl Bids Goodbye
Melissa Benoist leads a bittersweet farewell panel alongside her Supergirl co-stars (Chyler Leigh, Katie McGrath, David Harewood, and more). The cast fondly reflect on their favourite moments, fan encounters and the impact the show has had on their personal lives.
"It has been lovely to work with a family, a real family-type group of people, that support each other," shares Harewood. The segment offers an emotional insight to how tightly knit the group is and how much fun they had working together.
Watch the Farewell Panel Below:
Supergirl airs on The CW every Tuesday. The finale will debut on November 9th.
Batwoman's Latest Partnership
A new threat is underway in Gotham City and Batwoman forms a surprising alliance in the newly released season 3 teaser. With a brazen attempt to capture a retro aesthetic, the clip presents a reminder of the Adam West-era Batman series.
Little else is given away aside from two enemies having to work together. The buddy-cop vibes are strong as Rachel Skarsten's Alice looks to be the impulsively entertaining rookie forced to abide by Ryan's (Javica Leslie) moral code.
Watch the Teaser Below:
Batwoman continues on October 20th on The CW.
Smallville Turns 20
Tom Welling (Clark Kent/Superman) and Michael Rosenbaum (Lex Luthor) reunite to celebrate Smallville's twentieth anniversary. The former co-stars sat down to reminisce about the show's legacy and their expectations as (then) industry novices.
Joined virtually by Kristen Kreuk, John Glover, Sam Witwer (and plenty others), the pair acknowledge several notable DC names that crossed their paths on-screen and who they wished could have made an appearance.
Watch the Celebration Below:
Behind the Scenes with Superman and Lois
Elizabeth Tulloch (Lois Lane) and Alex Garfin (Jordan Kent) welcome fans into the Kent home for an exclusive tour. Garfin shows off his virtuoso skills with the family piano whilst Tulloch exposes secret candy drawers for when the cameras stop rolling.
Fans are yet to see an official trailer or any new footage for season 2 but it was recently announced that Teen Wolf alumni, Ian Bohen, will be joining the show.
Watch the Exclusive Tour Below:
Legends of Tomorrow Celebrates 100
In preparation for its milestone event, Legends of Tomorrow commemorates 100 episodes in 100 seconds. Taking an unconventional approach to the big 1-0-0, the segment will take place from Gideon's point-of-view – the Waverider's AI.
Lead actor, Caity Lotz, is set to direct the episode that will see familiar faces return. Legends of Tomorrow airs every Wednesday on The CW with the 100th instalment debuting on October 27th.
Watch the Clip Below: