One of the first films to fall victim to the COVID pandemic was No Time to Die, the long-awaited final installment of James Bond with Daniel Craig in the titular role. It was originally set to go in April 2020, but after more than a year of delays it is finally due to release October 8. It will be Craig's fifth turn as Bond in the last 15 years, and as the film prepares to drop I thought this week's Binge Watch would be a fun time to look back at Craig's four previous Bond films. AND, as a bonus, I'll be looking at the four films from his predecessor, Pierce Brosnan!
So, let's dive in! The films for each will appear in my ranking order, lowest to highest.
Daniel Craig's Bond
4. Quantum of Solace (2008)
About: This was Craig's second outing and one of the shortest. Director Marc Forster does a decent job but the story feels a little thin here. It picks up in the aftermath of a great introduction and just doesn't hit those high notes. This one also feels like the weakest villain opposite Craig.
3. Spectre (2015)
About: Though it's been six years, this was the most recent entry from Craig as Bond, and for a while it looked like it might be the last. This one pits him against Blofeld (Christoph Waltz) with Ralph Fiennes taking over officially as M. It's a decent film, the second Bond film from Sam Mendes, that has decent action and an interesting story.
2. Skyfall (2012)
About: I was excited about Mendes taking over the franchise, and this one didn't disappoint. It was Craig's third outing as Bond and one of his best. This is the one where we bid farewell to Judi Dench as M. Javier Bardem is solid in the main villain role and this film is a wild ride. It was one of my favorites the year it was released.
1. Casino Royale (2006)
About: Craig's first outing as Bond remains his best. Director Martin Campbell delivers a classic. I loved Craig in the lead role as this film is really an origin story for his Bond. Eva Green is fantastic opposite him as Vesper Lynd, with the twist and her death resonating hard. Mads Mikkelsen doesn't get enough credit for his work as the villain in this film.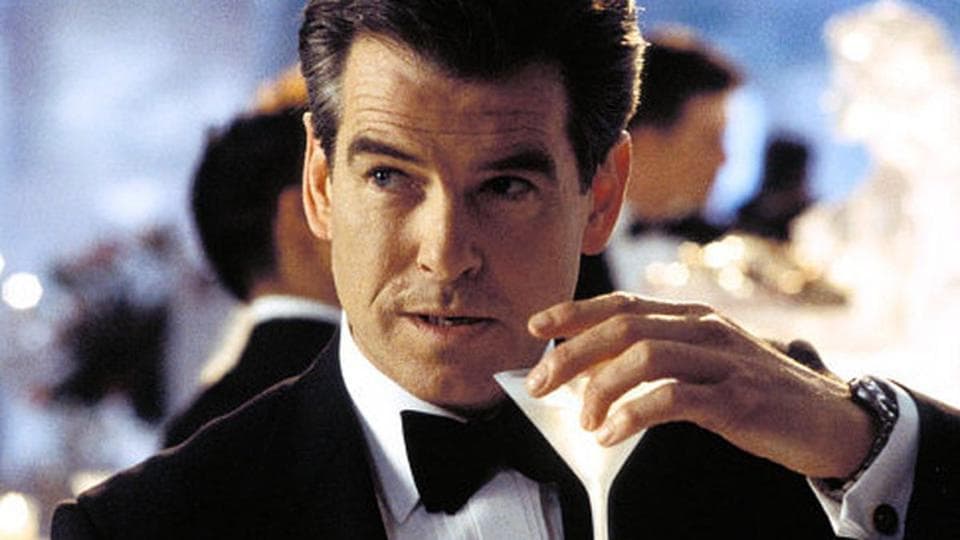 Pierce Brosnan's Bond
4. The World Is Not Enough (1999)
About: The world might not be enough, but a few minutes of this movie was more than enough. This third outing for Brosnan found Denise Richards as his co-star, playing Christmas Jones, a nuclear physicist. The action isn't great and the acting isn't either. Richards' character name also ends up being used in a pun that elicits plenty of groans. This falls flat in every way.
3. Die Another Day (2002)
About: Halle Berry co-stars in this final installment with Brosnan as James Bond. This one is a step up over the previous installment, which isn't saying much. It was OK as a film but lacked the pop and style we'd get with the Daniel Craig films.
2. Tomorrow Never Dies (1997)
About: This second outing for Brosnan pits him against Jonathan Pryce, with Michelle Yeoh as a Chinese agent helping him. It also features Terri Hatcher as a femme fatale. It's a decent adventure, not his best but the last of the solid ones featuring Brosnan in the role.
1. Goldeneye (1995)
About: This is easily the best of Brosnan's turns as Bond and also his first outing. This is a fun action film that has some decent sequences. As a bonus this one has Sean Bean, who naturally dies. This spawned some good video games and was something of a resurgence for Bond on the big screen at the time.
Matthew Fox is a graduate of the Radio, Television and Film program at Biola University, and a giant nerd. He spends his free time watching movies, TV, and obsessing about football. He is a member of the FSWA. You can find him @knighthawk7734 on Twitter and as co-host of the Fantasy Football Roundtable Podcast.