Each Fall we get a bonanza of viewing options. The NFL and College Football are back. We're in the midst of awards season at the movies. And, of course, the major networks launch their new TV season. It always follows the Emmy Awards, which air on Sunday.
Last year due to COVID we didn't get much of a traditional fall launch—in fact we didn't really get much of a traditional TV season at all. This Fall, that's all back. Below I'll take you day-by-day through the schedule, highlighting new shows and key battle ground hours for each night! New shows are in italics.
Monday Nights:
ABC
Dancing With the Stars (8 to 10 p.m.)
The Good Doctor (10 p.m.)
CBS
The Neighborhood (8 p.m.)
Bob Hearts Abishola (8:30 p.m.)
NCIS (9 p.m.)
NCIS: Hawai'i (10 p.m.)
The CW
All American (8 p.m.)
4400 (9 p.m.)
FOX
9-1-1 (8 p.m.)
The Big Leap (9 p.m.)
NBC
The Voice (8 to 10 p.m.)
Ordinary Joe (10 p.m.)
Most Promising New Show: The Big Leap. This is a big swing for FOX, but of the new shows on Monday nights, it's the one I'm most curious about. This one is a scripted series about a group of adults who all need something to brighten their lives that come together for a reality show that seems them delivering a live performance of Swan Lake. There is an actual reality show in the U.K. with a similar premise, while this scripted series has a cast that includes Scott Foley, Piper Perabo and Teri Polo. The trailer looked intriguing and it felt like something different that will either hit or miss really big.
Battle Ground: 9 p.m. Hour. As I mentioned, I like the potential for The Big Leap, but it has big competition. The CW is airing its own new series, 4400, a re-make of a USA series from a few years back while CBS moved one of its longest running and most popular series, NCIS, to Mondays at 9 p.m. That hour also includes the second hour of both The Voice and Dancing With the Stars. You'll have to be good to get ratings because, by the way, the entire night is competing with Monday Night Football.
Tuesdays:
ABC
The Bachelorette (8 to 10 p.m.)
Queens (10 p.m.)
CBS
FBI (8 p.m.)
FBI: Most Wanted (9 p.m.)
FBI: International (10 p.m.)
The CW
The Flash (8 p.m.)
Riverdale (9 p.m.)
FOX
The Resident (8 p.m.)
Our Kind of People (9 p.m.)
NBC
The Voice (8 p.m.)
La Brea (9 p.m.)
New Amsterdam (10 p.m.)
Most Promising New Show: La Brea. This is another high-concept swing, but it gets a nice slot behind The Voice. It is about a sink hole opening up in Los Angeles that drops people into another dimension. Part of the series is about those who are left trying to find and rescue those who are lost, while those who fell through try to survive a wild new world. Natalie Zea leads the cast and the fact it seems like something wildly different intrigues me.
Battle Ground: 10 p.m. Hour. There are two new shows and one veteran series trying to win this slot, and it's a toss up who can get it done. All three are wildly different tones and genres, too. ABC has the new prime time soap Queens, which seems well paired following The Bachelorette. CBS is going with the third iteration of the FBI franchise, with all three airing on Tuesdays, while NBC has its hospital drama New Amsterdam. It's going to be interesting to see what is able to hook and hold an audience.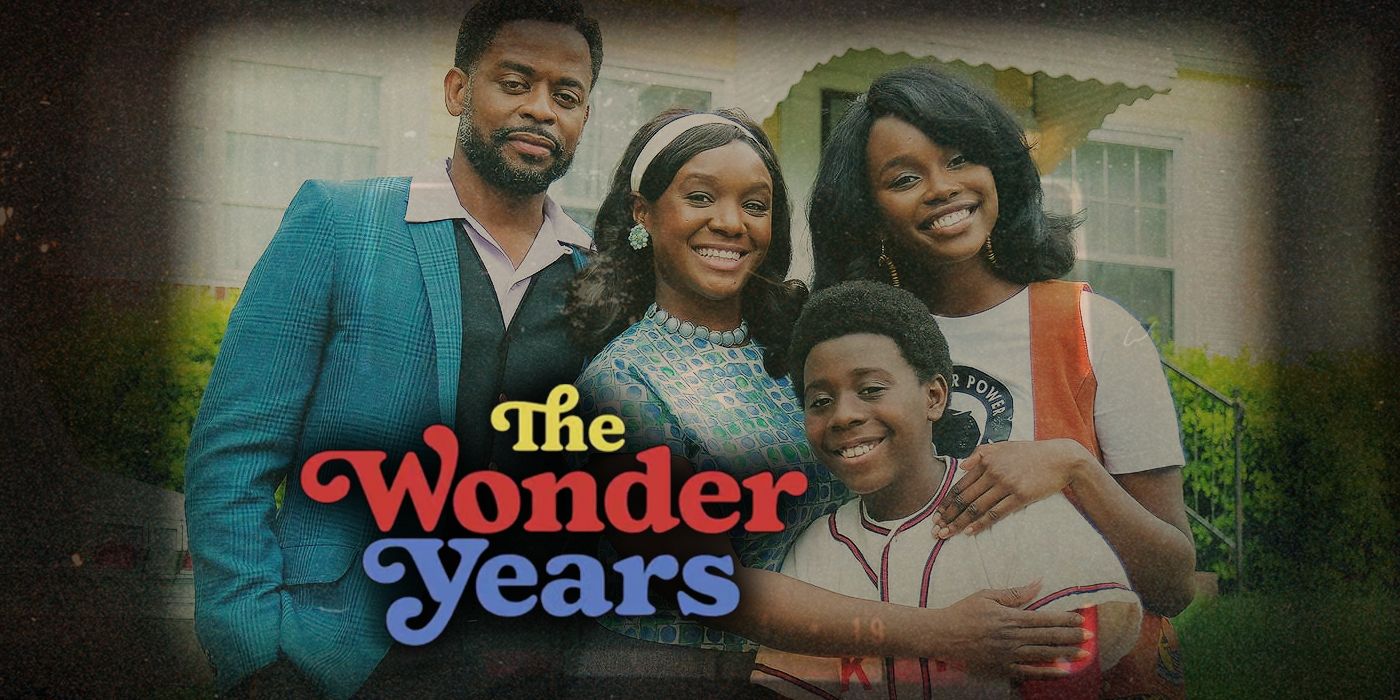 Wednesdays:
ABC
The Goldbergs (8 p.m.)
The Wonder Years (8:30 p.m.)
The Conners (9 p.m.)
Home Economics (9:30 p.m.)
A Million Little Things (10 p.m.)
CBS
Survivor (8 p.m.)
Tough As Nails (9 p.m.)
CSI: Vegas (10 p.m.)
The CW
Legends of Tomorrow (8 p.m.)
Batwoman (9 p.m.)
FOX
The Masked Singer (8 p.m.)
Alter Ego (9 p.m.)
NBC
Chicago Med (8 p.m.)
Chicago Fire (9 p.m.)
Chicago P.D. (10 p.m.)
Most Promising New Show: The Wonder Years. As a kid, I loved The Wonder Years. Led by Fred Savage, it was the tale of a young boy trying to make his way in the world growing up in a different time. Savage returns as a producer here, but this one builds a whole new world in a whole new part of the country in the same time frame. The cast includes Dule Hill as the father and it looks like a piece of nostalgia that will work. Network sitcoms feel like an endangered species this Fall, so I'm hoping this one delivers.
Battle Ground: 10 p.m. Hour. This is another day where the 10 p.m. hour features the most intriguing competition. ABC has the veteran prime time soap in A Million Little Things, while NBC has the third prong of its Chicago trilogy with Chicago P.D. The most interesting combatant is CSI: Vegas, a re-boot of the original CSI series that returns some of the original stars. It's a big swing from CBS and it will be interesting to see if it can win the day more than 20 years after the original first debuted.
Thursdays:
ABC
Station 19 (8 p.m.)
Grey's Anatomy (9 p.m.)
Big Sky (10 p.m.)
CBS
Young Sheldon (8 p.m.)
United States of Al (8:30 p.m.)
Ghosts (9 p.m.)
B Positive (9:30 p.m.)
Bull (10 p.m.)
The CW
Walker (8 p.m.)
Legacies (9 p.m.)
FOX
NBC
The Blacklist (8 p.m.)
Law & Order: SVU (9 p.m.)
Law & Order: Organized Crime (10 p.m.)
Most Promising New Show: Ghosts. It's the only new show on Thursday nights. I'm not sure I'm considering it promising, but it focuses on a couple who inherit a haunted country house and can see the ghosts within. Hilarity ensues… or that's what CBS hopes.
Battle Ground: 8 p.m. Hour. Thursday nights used to be Must See TV for a few of these networks. In year's past we had shows like Friends and The Big Bang Theory airing Thursdays at 8 p.m. Networks still want to get audience share on Thursdays, and the 8 p.m. hour is a gateway to that evening. FOX has the NFL, but NBC moved The Blacklist, CBS has its most popular comedy in Young Sheldon, ABC has the Shonda Rhimes soap Station 19 and The CW has one of its hits from 2020, Walker. It figures to be an interesting timeslot with a number of different options for a variety of viewers.
Fridays:
ABC
Shark Tank (8 p.m.)
20/20 (9 to 11 p.m.)
CBS
S.W.A.T. (8 p.m.)
Magnum P.I. (9 p.m.)
Blue Bloods (10 p.m.)
The CW
Penn & Teller: Fool Us (8 p.m.)
Nancy Drew (9 p.m.)
FOX
NBC
Home Sweet Home (8 p.m.)
Dateline (9 to 11 p.m.)
Battle Ground: 8 p.m. Hour. There are no new scripted shows on Fridays, so I'm moving to the Battle Ground competition. Aside from CBS and The CW, networks turn Friday nights over to news programming and sports at 9 p.m. But the 8 p.m. hour features some programs trying to draw viewers. The CW, ABC and NBC have reality shows, FOX has wrestling but CBS begins its crime night with S.W.A.T., which moves from Wednesday nights. It will be interesting if it fares better than previous 8 p.m. dramas on CBS.
Sundays:
ABC
Celebrity Wheel of Fortune (8 p.m.)
Supermarket Sweep (9 p.m.)
The Rookie (10 p.m.)
CBS
The Equalizer (8 p.m.)
NCIS: Los Angeles (9 p.m.)
Seal Team (10 p.m.)
The CW
Legends of the Hidden Temple (8 p.m.)
Killer Camp (9 p.m.)
FOX
The Simpsons (8 p.m.)
The Great North (8:30 p.m.)
Bob's Burgers (9 p.m.)
Family Guy (9:30 p.m.)
NBC
Battle Ground: 8 p.m. Hour. Sundays used to be a night with compelling original series and movie events. Of late, Sundays on the networks are sort of a wasteland. This Fall isn't much different. Sunday Night Football dominates, but there are a few other options. The CW went with original programming the past two years, but this Fall they're going with a couple reality shows, which feels like a bit of counter programming. Meanwhile FOX has the long-running comedy The Simpsons, which kicks off a two-hour block of animated comedies. CBS has The Equalizer, which was one of its better new series last season, getting a debut after the Super Bowl last February. Finally, ABC runs with a couple hours of reality programming, beginning with some Prime Time Wheel of Fortune.
Promising Cable Series
While Networks get a lot of attention as the new Fall Season arrives, there are plenty of cable options. Below is a few of the most promising returns and debuts on Cable. I limited it to one option per cable channel or streaming service.
The Lost Symbol, Peacock
Thursday, September 16
About: Peacock was the last of the major streaming services to launch and it's the one that has most struggled to find an identity. It's first wave of original programming didn't land and its back catalogue is OK but not great. However, the return of the Olympics and live football from NBC have already boosted its profile. It will get a same-day release of Halloween Kills in October, too. But perhaps the most interesting Fall piece is The Last Symbol, a series adaptation of the Dan Brown novels that center on Robert Langdon. The three Tom Hanks films were at least modest theatrical hits so I suspect this one will have a built-in audience to boost the profile of Peacock.
The Morning Show, Season 2, Apple TV+
Friday, September 17
About: The Morning Show was the flagship series when Apple TV+ launched back in November of 2019. Since then, the streaming service has scored with a number of series and movies while The Morning Show was in limbo, a victim of the pandemic. But, finally, the show is back. And it's as good as ever. The 10-episode second season debuts on September 17 with new episodes dropping each Friday.
Midnight Mass, Netflix
Friday, September 24
About: This one from Mike Flanagan, who adapted House on Haunted Hill. This seven-episode mini-series is set on an island where a young priest (Zach Gilford) is dealing with some supernatural happenings. This looks to be an excellent addition to the Netflix library.
Dopesick, Hulu
Friday, October 8
About: This one stars Michael Keaton and focuses on the opioid epidemic. This eight-episode series is based on the book from Beth Macy and comes from director Barry Levinson. The rest of the cast includes Kaitlyn Dever, Rosario Dawson and Peter Sarsgaard, among others.
Dexter: New Blood, Showtime
Sunday, November 7
About: This one sees Michael C. Hall return as Dexter Morgan, the serial killer hiding in plain sight. It's been eight years since the original wrapped up after eight seasons in 2013. This new 10-episode revival will showcase what Dexter and his son have been up to. In addition, Jennifer Carpenter returns in some fashion as Dexter's sister Deb despite the fact she died in the finale of the original series….
Yellowstone, Season 4, Paramount
Sunday, November 7
About: Yellowstone was the only real signature show for the Paramount Network, and its third season ended with a bang. Most of the principal characters, including star Kevin Costner, were left in mortal peril. Will they pull through? The hotly anticipated fourth season figures to answer those questions as it debuts on Paramount and likely Paramount+
Wheel of Time, Amazon Prime
Friday, November 19
About: Based on the epic books from Robert Jordan, rumors of a Wheel of Time film or series have swirled for years. We know that Amazon is already working on a Middle Earth series it hopes will capture some of that Game of Thrones audience, but this one will have the first three drop on November 19 with the final five dropping on subsequent Fridays. Season two is already in production, so there are some high hopes here.
Hawkeye, Disney+
Wednesday, November 24
About: This has been the year of the Marvel original series for Disney+ and it comes toward the finish line with a great one, Hawkeye. This returns Jeremy Renner as the titular hero and Avenger with a new protegee played by Hailee Steinfeld and sees Florence Pugh back as Yelena. And we know from this summer's release of Black Widow that she has a bone to pick with Clint Barton. I can't wait.
Matthew Fox is a graduate of the Radio, Television and Film program at Biola University, and a giant nerd. He spends his free time watching movies, TV, and obsessing about football. He is a member of the FSWA. You can find him @knighthawk7734 on Twitter and as co-host of the Fantasy Football Roundtable Podcast.