Director: Andreas Koefoed
Writers: Andreas Dalsgaard, Christian Kirk Muff, Andreas Koefoed
Plot: THE LOST LEONARDO is the inside story behind the Salvator Mundi, the most expensive painting ever sold at $450 million. From the moment the painting is bought for $1175 at a shady New Orleans auction house, and the restorer discovers masterful Renaissance brushstrokes under the heavy varnish of its cheap restoration, the Salvator Mundi's fate is determined by an insatiable quest for fame, money and power. As its price soars, so do questions about its authenticity: is this painting really by Leonardo da Vinci? Unravelling the hidden agendas of the richest men and most powerful art institutions in the world, THE LOST LEONARDO reveals how vested interests in the Salvator Mundi are of such tremendous power that truth becomes secondary.
Rated PG-13. 100 Minutes.
The Lost Leonardo hits theaters this Friday
One of my favorite things to do is going into movies is knowing as little as possible. I love it even more when it is based on true stories because I know I will learn or understand a subject that I may not know much about. The story of The Lost Leonardo by the plot alone had massive intrigue to me and I couldn't wait to hear this insane story.
Early on, what director Andreas Koefoed (and writers) get right is structuring the story that tells the story from the beginning. As a result, they don't miss even the most minor details for those who know little about the story before seeing it. They also do a great job of setting up the mystery behind the painting with 'Is it real? or fake?' How could this famous painting that randomly turned up in America after being lost for so many years?
Some of the twists and turns within this documentary are better than those we get in fiction-based films. For example, it blew my mind hearing how the scams were going down and how even the guys who were just trying to make a little extra profit were taken down because the rich guys felt ripped off.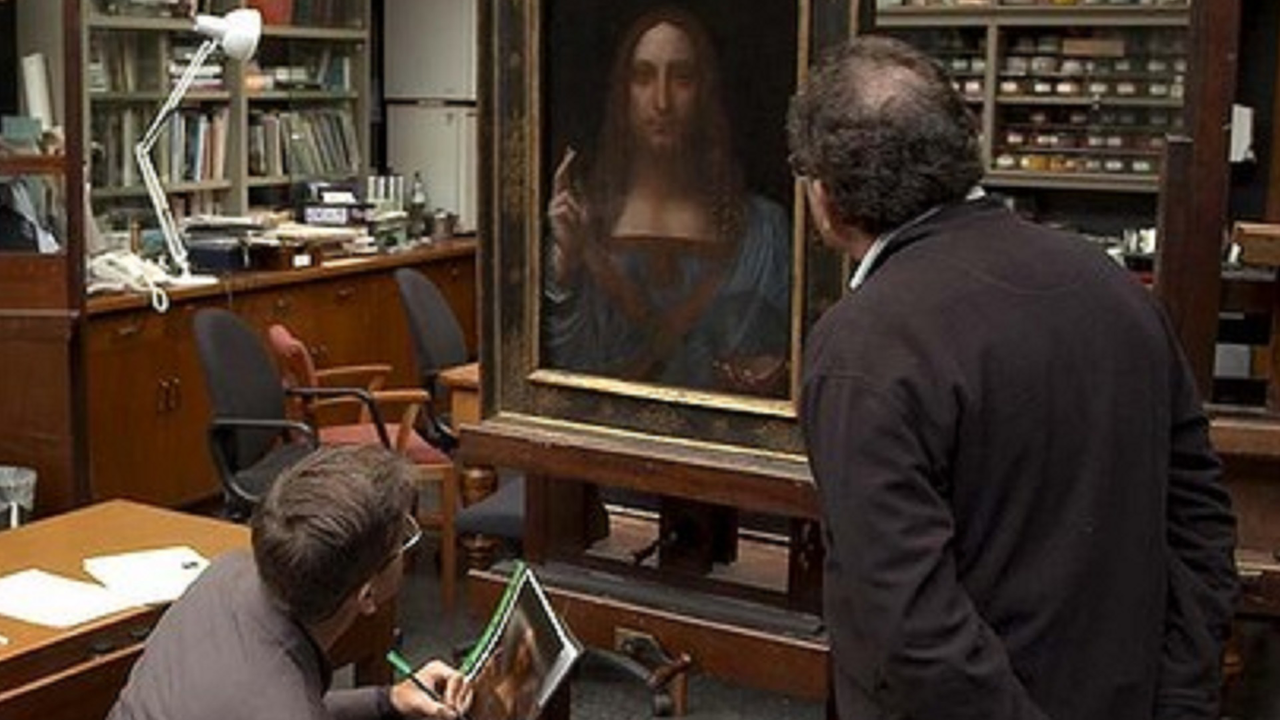 One painting almost took down one seller for his entire career and it's insane because this man's history was clear, and what he has sold was authentic, but whether this painting was real or not, this man and the arthouse might be on the verge of dealing with disaster.
The story is as insane as you think it is and I highly recommend you going into this film with little to no information about the story so that you can be genuinely shocked as much as I was as it unfolded. It is a fascinating story that you can't stop watching and Andreas Koefoed directed this in a way that felt like a thriller.
The Verdict: B+
'The Lost Leonardo is an engrossing documentary that is insane to watch unfold.'