Nicolas Cage is one of the most interesting actors working. He has 103 screen credits released on IMDB, and it's one of the most wide-ranging catalogs you'll find for any actor. Some are marvelous, some aren't and some are something else entirely. So, for three Binge Watch will be devoted to Nicolas Cage—The Good, The Bad and The Ugly. I'll be looking at 15 of his films, five in each category. Last week I looked at five good ones, today we move to The Bad.
Since Cage has so many films, and so many that fit into these categories, I'd like to guarantee this isn't the last time I'll take on this quest. But, if you have a Cage film you think is a bomb, please be sure to drop it in the comments or drop me a line on Twitter @knighthawk7734.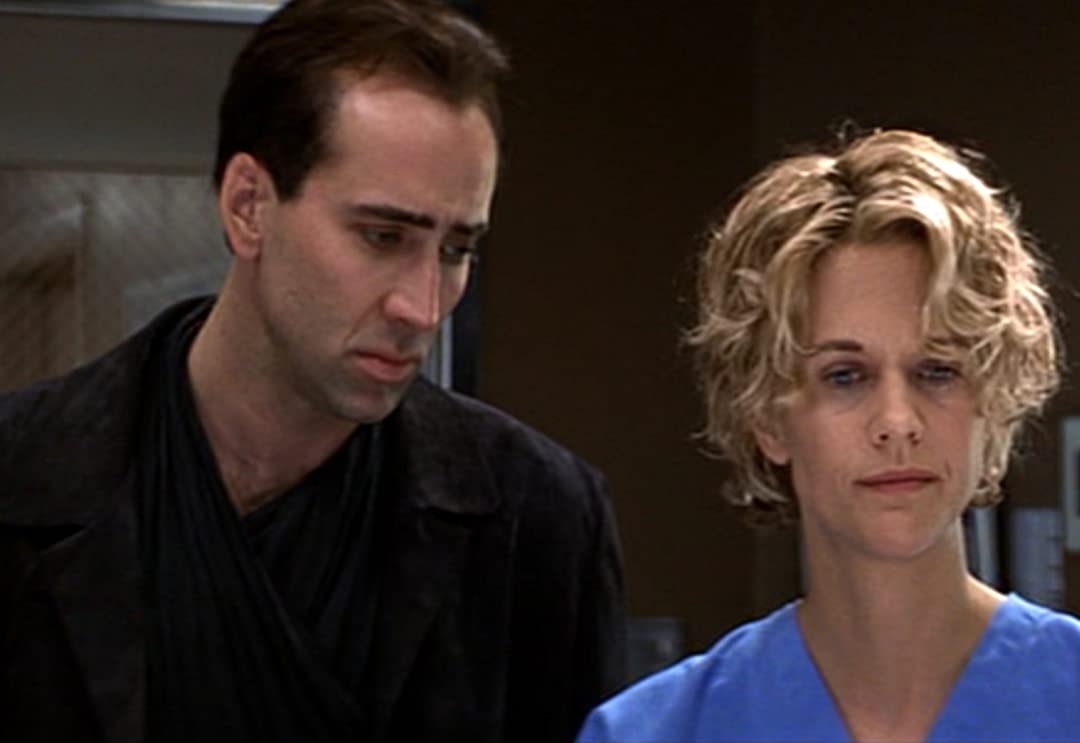 City of Angels (1998)
About: There are probably some folks that bought into this, but not me. In the midst of a hot streak of action films, Cage made this tender film opposite Meg Ryan. He plays an angel here who, in the course of his duties ferrying the dying to the end, falls in love with a doctor (Ryan). He gives up being an angel so they can be together, but things don't work out that way. This one has a famous soundtrack but the ending is lame. Actually, if I'm being honest, I find the whole thing lame. It just doesn't work.
8MM (1999)
About: This is another one that probably has its fans, but I have no idea why. This one sees Cage play a private investigator who stumbles on a snuff film. He then launches an investigation to determine if the footage is real or not. This one has a creepy story and a creepy approach to the production, and it just doesn't work for me at all.
The Family Man (2000)
About: Cage got put in a string of roles that tried to find him as a romantic lead or in family dramas. I get trying to stretch your range, but the number of them on this list would suggest they don't work for everyone. This one is a twist on a story we've seen a few times. Cage plays an investment broker living the fast life, but it lacks meaning. Through a twist, he wakes up with a wife (Tea Leoni) and a family to see what it might be like. Predictably, the experience changes his perspective. This one is OK, I guess, but it feels like a by-the-numbers take from director Brett Ratner and is the kind of movie you see once and never come back to again.
Captain Corelli's Mandolin (2001)
About: Ugh… This was likely meant to be a film to play for awards, coming from director John Madden, but it ended up largely flopping. Cage continues his romance/doomed romance run here playing an Italian Army officer in World War II who falls in love with a local woman (Penelope Cruz) who already had a fiancé (Christian Bale). This love triangle/doomed romance plays out amidst the war and the aftermath but it wasn't compelling. Cage felt wrong in this role and the story never really worked for me. Based on a novel, many were critical of the poor adaptation as well.
Ghost Rider (2007)
About: This is proof not all Marvel movies are gold. To be fair, this came before the MCU and it's a tough story to tell. Still, it's bad. It's not as laughable as the sequel but Cage doesn't make for much of a superhero here. I doubt the MCU is looking to revive the memory of this—from the director who gave us Daredevil—any time soon.
Matthew Fox is a graduate of the Radio, Television and Film program at Biola University, and a giant nerd. He spends his free time watching movies, TV, and obsessing about football. He is a member of the FSWA. You can find him @knighthawk7734 on Twitter and as co-host of the Fantasy Football Roundtable Podcast.