The Summer Olympics bowed in Tokyo on Friday night after a year of delays. Olympic competition will dominate the Prime-Time landscape, as well as every other time slot, for the new few weeks. Given that, it's no surprise that the release of new series slowed some. We've also gotten a flood of new series earlier in July. Still, there are some options and I'm here to review the pilot and second episode so you can determine what's worth your time and what's safely skipped. Don't see a new show listed below? Check previous weeks.
Wednesdays:
Turner & Hooch, Wednesdays on Disney+ (Premiered July 21)
About: Back in 1989, we got a different kind of buddy comedy as Tom Hanks paired with a precocious pooch in the comedy Turner and Hooch. Now, Disney is bringing it back, this time as a weekly series that treads over the familiar ground. Adapted for television by Matt Nix (Burn Notice, The Gifted), this one centers on Scott Turner (Josh Peck), a young agent working with the U.S. Marshals. In the pilot, Scott's mother sends him a gift from his recently passed father, a rascally dog named Hooch. While at first put off and trying to avoid connection, Scott eventually warms to the pooch, who proves invaluable in his latest case. By the end of the pilot, Scott has decided to keep Hooch and his boss (Anthony Ruivivar) has decided they should be a K-9 unit. The pilot starts a little slow, and it's certainly got a goofy family quality, but it ends in a nice place. There is potential for weekly adventures and a long-term arc, and Peck does a nice job in the lead role. I liked a lot of the supporting cast, too, and I can see how this adds another original series to the Disney+ brand that expands away from Marvel and Star Wars. It was charming at times and I'm excited to see the next installment. The series drops episodes weekly on Disney+.
Pilot Grade: B-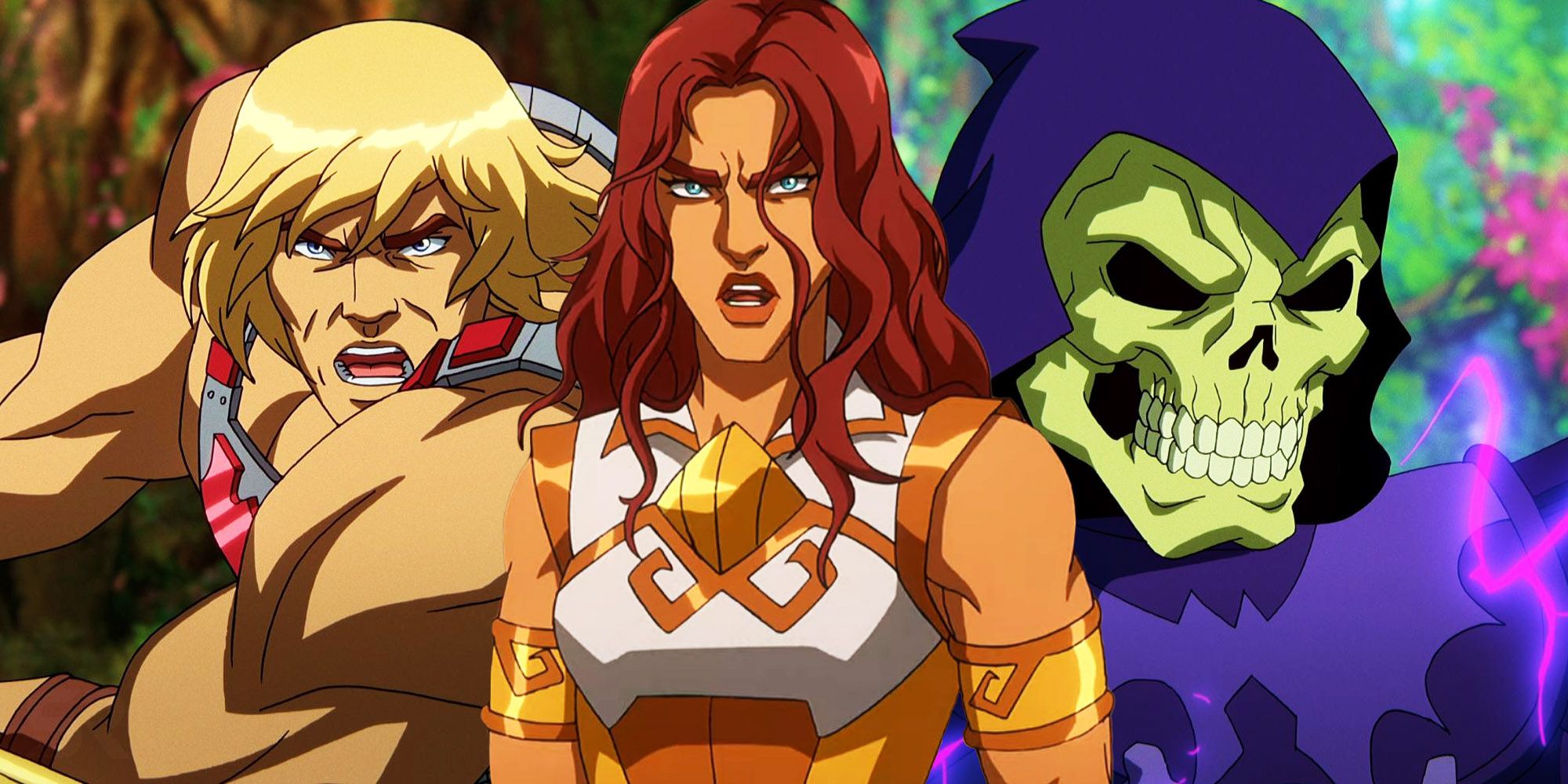 Streaming Series:
Masters of the Universe: Revelation, Now Streaming on Netflix (Premiered July 23)
About: This new animated series picks up where the original Masters of the Universe left off. That animated series ran from 1983-1985, featuring the battle between He-Man and Skeletor. The new animated series is meant to pick up those threads left hanging when the original ended and provide a satisfying resolution. It comes from Kevin Smith (Clerks, Dogma), and feels aimed at those who enjoyed the original series as children. I fall into that category and it was interesting to see the look and feel of this animated series picking up those threads. This time, the voice cast includes Mark Hamill as Skeletor, Sarah Michelle Gellar as Teela and a couple of Game of Thrones veterans, Lena Headey and Liam Cunningham. The series is to be released in two parts; the first five episodes were released Friday. Each episode runs between 23 and 25 minutes, so it's a short commitment. This will likely appeal most to Gen Xers and older Millennials who want to see this story conclude, and I thought the first two were decently entertaining and moved at a brisk pace.
Pilot Grade: C+
Second Episode: C+
Matthew Fox is a graduate of the Radio, Television and Film program at Biola University, and a giant nerd. He spends his free time watching movies, TV, and obsessing about football. He is a member of the FSWA. You can find him @knighthawk7734 on Twitter and as co-host of the Fantasy Football Roundtable Podcast.