We've into the middle of July and we're starting to see the flood of original content crest this summer. It can be a lot to keep up with, so let this weekly post be your guide as I review the pilot and second episode of new scripted, and select unscripted, series this summer. Don't see a new show listed below? Check previous weeks.
Monday Nights:
The Beast Must Die, Mondays at 10 p.m. on AMC (Premiered July 12)
About: This series, which is a co-production overseas, has more episodes available on AMC+ Streaming Service, where it debuted on July 5. The broadcast premier was last night, as the series focuses on a grieving mother (Cush Jumbo) whose child was killed in a hit-and-run accident. Unable to get satisfaction from the authorities, she decides to find the perpetrator herself and make them pay. The pilot was mostly about that decision and her investigation. We leave the first hour without a lot of answers, but the idea is sound and Jumbo is good in the lead role. Future episodes will feature Jared Harris, but he wasn't part of the pilot episode. The series comes from the novel by Cecil Day-Lewis, and runs five episodes. It's a short commitment for those interested in the drama here.
Pilot Grade: C+
Wednesdays:
Monsters at Work, Streaming on Disney+ (Premiered July 7)
About: This animated half-hour is set in the world of Monsters, Inc. It features much of the original cast, including monsters voiced by John Goodman and Billy Crystal. This one also features an original story centering on Tylor (Ben Feldman), a monster who is hired out of university as a scarer only to find the mandate of Monsters, Inc. has changed when he arrives. Instead, it's about comedy, and Tylor is assigned to a maintenance unit but dreams of moving up. The first two episodes were released Wednesday, with subsequent episodes dropping on future Wednesdays. This is another spin-off for Disney+ from an existing property, and this one seemed fun in the way the movies did. The first two episodes were OK, and likely will be great for fans of the films. It features a good voice cast and should be a solid addition to the streamers original lineup of series.
Pilot Grade: B-
Second Episode: B-
Thursdays:
Gossip Girl, Thursdays on HBO Max (Premiered July 8)
About: A re-boot of Gossip Girl is the latest original series to debut for HBO Max, with the pilot dropping Thursday and new episodes dropping each week thereafter. This one takes place in the same world as the original series, which ran from 2007-2012 on The CW. This new one has the same executive producers, but comes from Joshua Safran. None of the original actors or characters appear in the pilot, though they do get name-checked. It takes place at the same private school, focusing on a new group of teens, expanding to more multi-cultural characters and tackling more modern issues. While Kristen Bell is back to voice the titular Gossip Girl, this one takes a different approach to who is behind the scathing Social Media commentary. While most of the pilot and its stories was tepid, I did enjoy the idea that now Gossip Girl is run by a group of disgruntled private school teachers. Otherwise, this feels like kind of a miss.
Pilot Grade: C-
Sunday Nights:
Wellington Paranormal, Sundays at 9 p.m. on The CW (Premiered July 11)
About: This new comedy was originally released in New Zealand, where it's set, in 2018. Now it makes its American debut on The CW, filling out its Sunday night lineup. This one comes from Jermaine Clement and Taika Waititi, and focuses on three cops in Wellington who investigate paranormal activities plaguing their town. This one is shot documentary style, and is far more Spinal Tap than X-Files in its tone. The half-hour episodes move at a decent cast and offer a goofy comedic style. The first two episodes aired Sunday and both were fine but failed to be overly compelling. This will easily get lost in the summer shuffle.
Pilot Grade: C
Second Episode: C
The White Lotus, Sundays at 9 p.m. on HBO (Premiered July 11)
About: This new comedy on HBO is set at a resort. It comes from Mike White and focuses on guests and staff over the course of a week at the resort. The cast includes Connie Britton, Steve Zahn, and Jennifer Coolidge, among others, with the pilot introducing the characters, the world and alluding to something big coming. I thought it moved at a decent pace and had some amusing moments. This feels like a slow build, but it only runs six episodes. So far, I'm intrigued while I don't know where it will end up going.
Pilot Grade: B-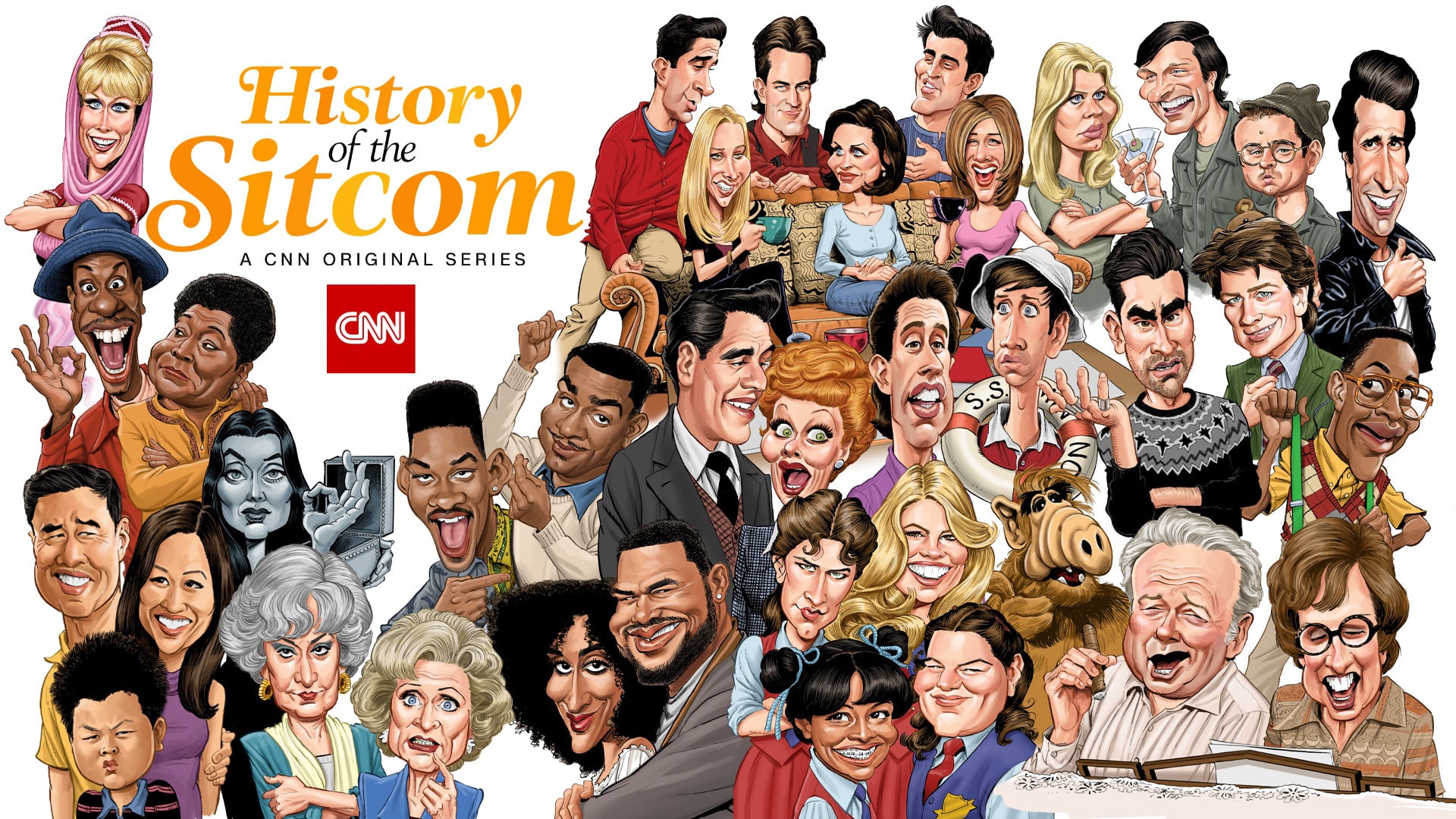 The History of Sitcoms, Sundays at 9 p.m. on CNN (Premiered July 11)
About: The next in the line of docuseries for the news network centers on sitcoms. Each episode, which runs an hour, explores a different facet of the genre. The first episode focused on families while the second episode focused on the ways sitcoms throughout history have pushed depictions of sex and relationships. The episodes feature a mixture of footage and interviews and serves as a celebration and exploration of sitcoms. I enjoyed the first two episodes and was introduced to new series while celebrating some favorites from a bygone era.
Pilot Grade: B-
Second Episode: C+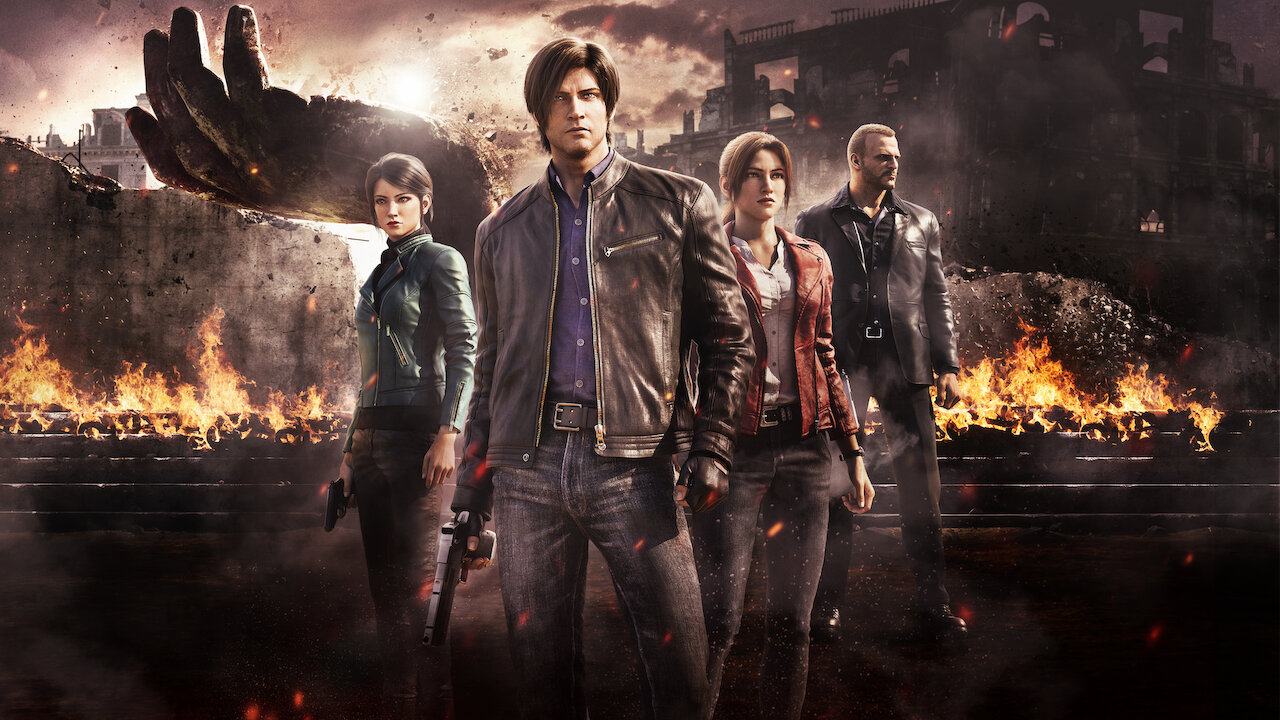 Streaming Series:
Resident Evil: Infinite Darkness, Now Streaming on Netflix (Premiered July 9)
About: This new series expands on the world of Resident Evil that was explored in films from Paul W.S. Anderson starring Milla Jovovich. While I enjoyed the films, this animated series wasn't really my cup of tea. I watched the first two episodes, which show the expansion of the virus that first decimated Raccoon City. Netflix plans some live action films, which could be good, but this animated series doesn't really work. It might appeal in tone and style to those who enjoy the video games, but it didn't capture what I enjoyed about most of the film franchise. The series is four episodes, each running about 30 minutes.
Pilot Grade: C-
Second Episode: C-
How to Become a Tyrant, Now Streaming on Netflix (Premiered July 9)
About: This new docuseries focuses on how famous tyrannical leaders throughout history rose to power and stayed there. The first episode focused on the rise of Adolf Hitler, while the second focused on Saddam Hussein in Iraq. The series is narrated by Peter Dinklage, and presented as sort of a how-to guide. The series runs six episodes and each is about a half hour. It was an interesting history lesson, albeit a dark one.
Pilot Episode: C
Second Episode: C
Matthew Fox is a graduate of the Radio, Television and Film program at Biola University, and a giant nerd. He spends his free time watching movies, TV, and obsessing about football. He is a member of the FSWA. You can find him @knighthawk7734 on Twitter and as co-host of the Fantasy Football Roundtable Podcast.