We've hit July, the mid-point in the year. It's hard to believe the year is already half gone. And while we have so many exciting things to look forward to—with theaters opening up, the Olympics coming and the NFL Season just around the corner—it's a good time to pause and reflect on what we've seen so far. As many of you who follow me know, I watch a lot of TV and movies. Each year at the end of the year I count down my Top 10 TV Seasons and Top 10 Films from the year. So, today I'm going to offer my current Top 5 of both.
A few caveats: In the world of film, I excluded anything that was a part of the Awards season we just had. As many know, the Oscar window for 2020 was extended until the end of February, so while films like Judas and the Black Messiah, Minari, The Father and Nomadland released to the public in 2021, they aren't eligible for this list. Second, for TV, I only considered shows that have completed their season, and for which I've seen them all. That means there are some ongoing, and some completed, that I haven't finished yet that may alter my thinking by December.
So, with that, it's on to the lists!
Top 5 Movies So Far:
5. The Courier
About: This one released in theaters this Spring, telling the true story of Greville Wynne (Benedict Cumberbatch), a British citizen and businessman who served his country and the world by spying in Russia during the Cold War. This one has some good tension and features a good performance from Cumberbatch, telling the tale of a man and a mission most aren't familiar with. I enjoyed the presentation and thought it ended up being a powerful story, one of my favorites I've seen in a theater so far this year.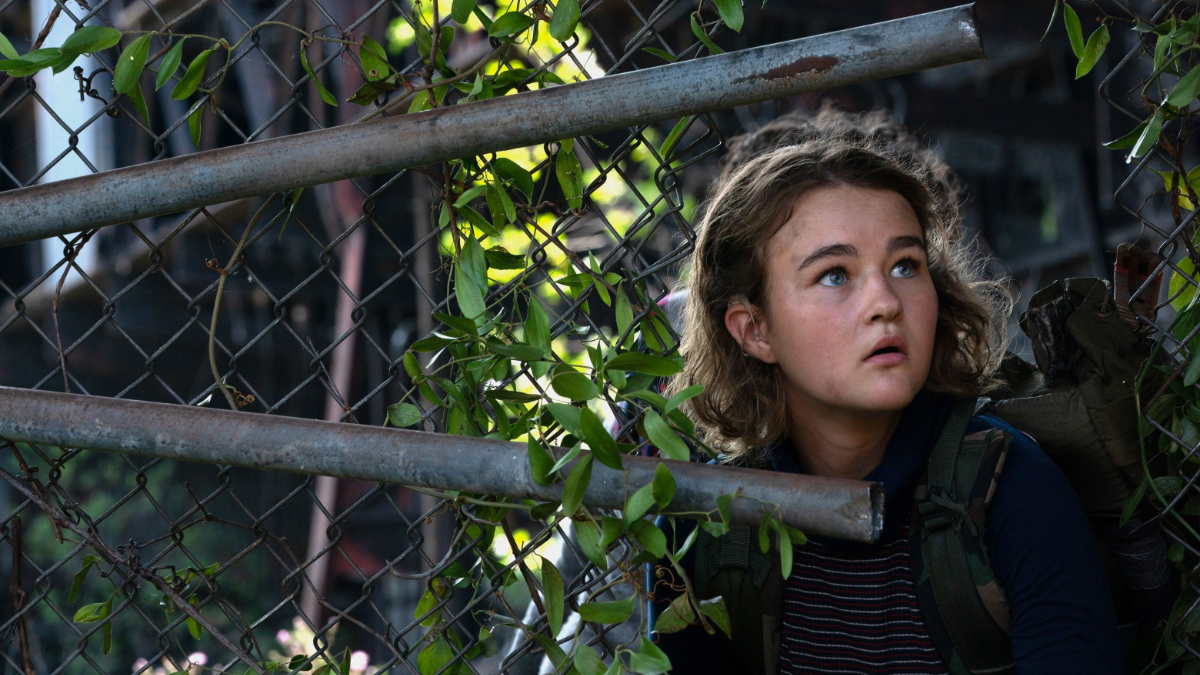 4. A Quiet Place II
About: This one helped kick off the summer movie season, releasing on Memorial Day weekend after being delayed for 14 months from its original release slot in March 2020. It was worth the wait. I wasn't sure I wanted a sequel to the 2018 film, which was my favorite scripted film of that year. But John Krasinski did it again, even leaving the world open to future stories, and I'm here for it.
3. Riders of Justice
About: Is there anything Mads Mikkelsen can't do? This Danish film begins and ends with an interesting vignette meant to make a comment on the larger world, and it does that with a flourish. In between, Mikkelsen gives a rich performance in a story that was surprisingly powerful and emotional. From the moment I saw it during a special screening it has stuck with me. It's a true hidden gem from 2021 so far.
2. Herself
About: This film was released in the first month of the year on Amazon Prime. It technically could have been in the Awards Window, but it didn't get recognized, so I'm throwing it forward here. Make a point to find this film and watch this story of a woman who flees abuse and tries to build a life for herself and her children. It's a powerful, emotional tale, one driven home thanks to a beautiful lead performance from Clare Dunne.
1. Zack Snyder's Justice League
About: When the theatrical cut of Justice League was released, I thought it was OK. Much like the rest of the D.C. universe it was a part of, there were some good moments but a lot of head-scratching decisions. I was excited that Snyder had a cut of the film, and curious to see it. The four-plus hour version, released exclusively on HBO Max in March, blew me away. It was more than I could have hoped for, a powerful film with a great story that is well laid out and opens the door to a larger world. Right now, it's a tale in what might have been but I can only hope Warner Bros. considers bringing this Snyderverse back to have a completion. Either way, it's the best film I've seen so far in 2021.
Top 5 TV Season So Far: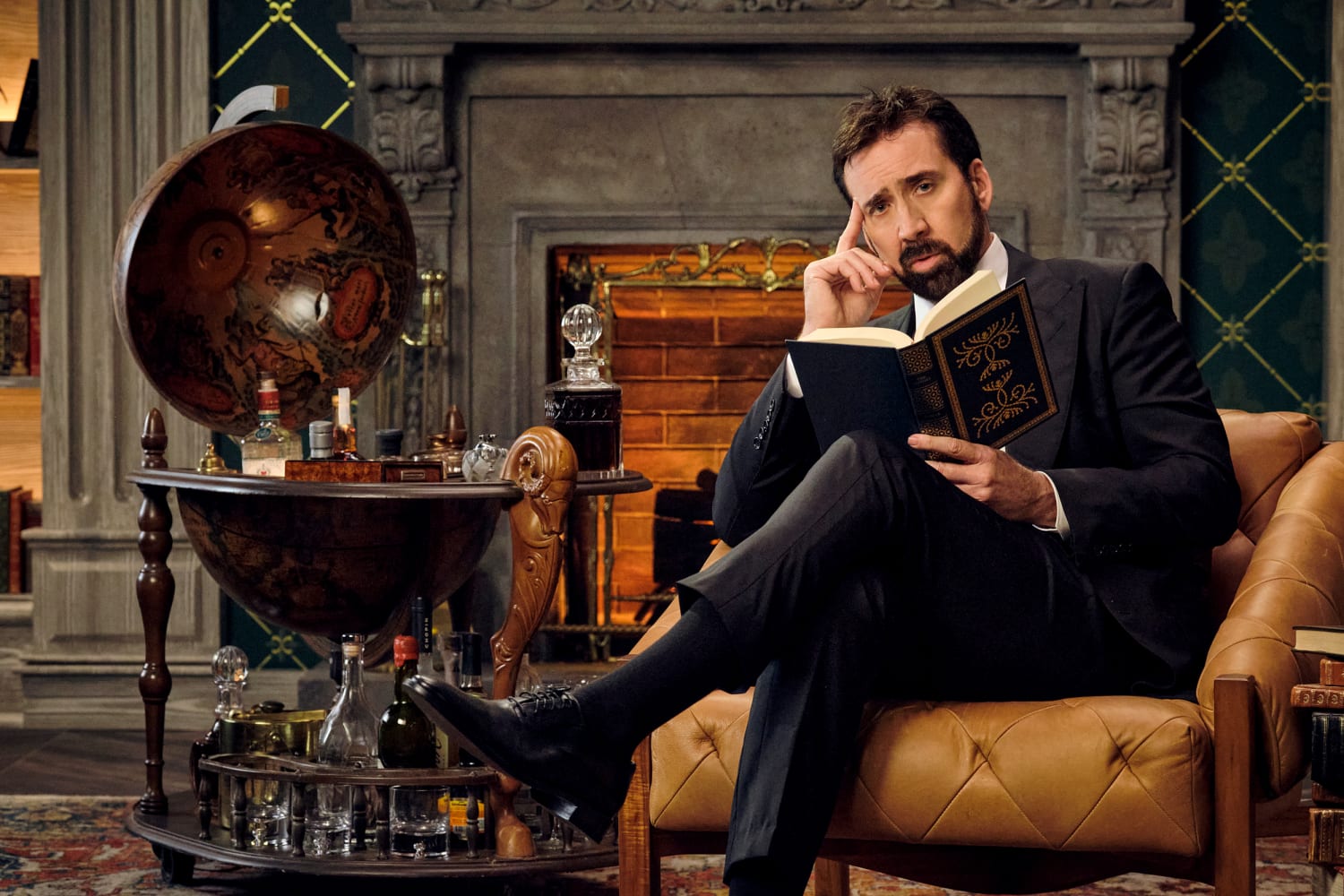 5. The History of Swear Words (Netflix)
About: This show was released in the first full week of January, and while it's not deep, it is delightful. Nicholas Cage hosts the series, which ran six episodes in its first season. It's a quick watch, with episodes running about a half an hour. It chronicles the origin and use of some of your favorite swear words, with interviews coming from a combination of comedians, linguists and historians. I doubt it will end the year this high, but for now this is a show I want to shout out as one of my favorite early 2021 watches.
4. 9-1-1, Season 4 (FOX)
About: This fourth season, delayed by the pandemic, bowed in January and managed to pack a lot into its 14 episodes. It was one of the most intense and emotional seasons the show has had, solidifying its spot as the best series currently on network television.
3. Mare of Easttown (HBO)
About: This mini-series debuted this Spring and was an unfolding murder mystery centered on a detective played by Kate Winslet. Winslet is great, as is the rest of the cast here. This one carried an emotional gut punch and carried the story to some unexpected places. The finale fit perfectly, making it one of the most impactful series released so far in 2021.
2. Bosch, Season 7 (Amazon Prime)
About: The seventh and final season of Bosch dropped on Amazon on June 25. As with the previous seasons, it's an incredible and satisfying journey. This is the best series Amazon has produced and it's worth checking out all the seasons if you've never caught it before.
1. WandaVision (Disney+)
About: I loved everything about WandaVision, the first original Marvel series to debut on Disney+. All three series so far have been good, but this first one set the bar high. Elizabeth Olsen is great in the lead role, and I loved the homages to classic sitcoms that marked the early episodes. This was the longest of the Marvel series so far and the one that had the biggest impact for me.
Matthew Fox is a graduate of the Radio, Television and Film program at Biola University, and a giant nerd. He spends his free time watching movies, TV, and obsessing about football. He is a member of the FSWA. You can find him @knighthawk7734 on Twitter and as co-host of the Fantasy Football Roundtable Podcast.