This Friday F9, the latest installment in the Fast Saga finally debuts. It has been delayed a couple times due to the pandemic, but its arrival comes at a time when theaters are finally opening up and heating up after a long layoff. In honor of its arrival, and much to the dismay of my wife, I decided to re-watch the previous nine films for my definitive ranking.
Below is my take on the Fast Saga, appearing in ascending order. Share your favorite of the films in the comments below or hit me up on Twitter @knighthawk7734. Also, if you're a fan of the franchise, be sure to check out the Music City Drive In Podcast this week where myself and other fans will be ranking the series including F9 and sharing so much more.
9. Hobbs & Shaw (2019)
About: This one is a spin-off featuring the characters Hobbs (Dwayne Johnson) and Deckard Shaw (Jason Statham) from the main films. It was designed to kick off its own franchise and was one of the big releases during the summer of 2019. It's also awful. I don't think Hobbs and Shaw work as a pairing, and this felt like an overblown snooze fest. I like both actors separately, but together this felt like a big-time miss.
8. The Fast and the Furious: Tokyo Drift (2007)
About: This third entry in the franchise is loosely connected to the rest. We meet Han (Sung Kang) and get a cameo from Dom (Vin Diesel), but otherwise this one stands on its own, or rather slumps on its own. Director Justin Lin brings a nice visual style to the franchise, but this movie is a tough watch.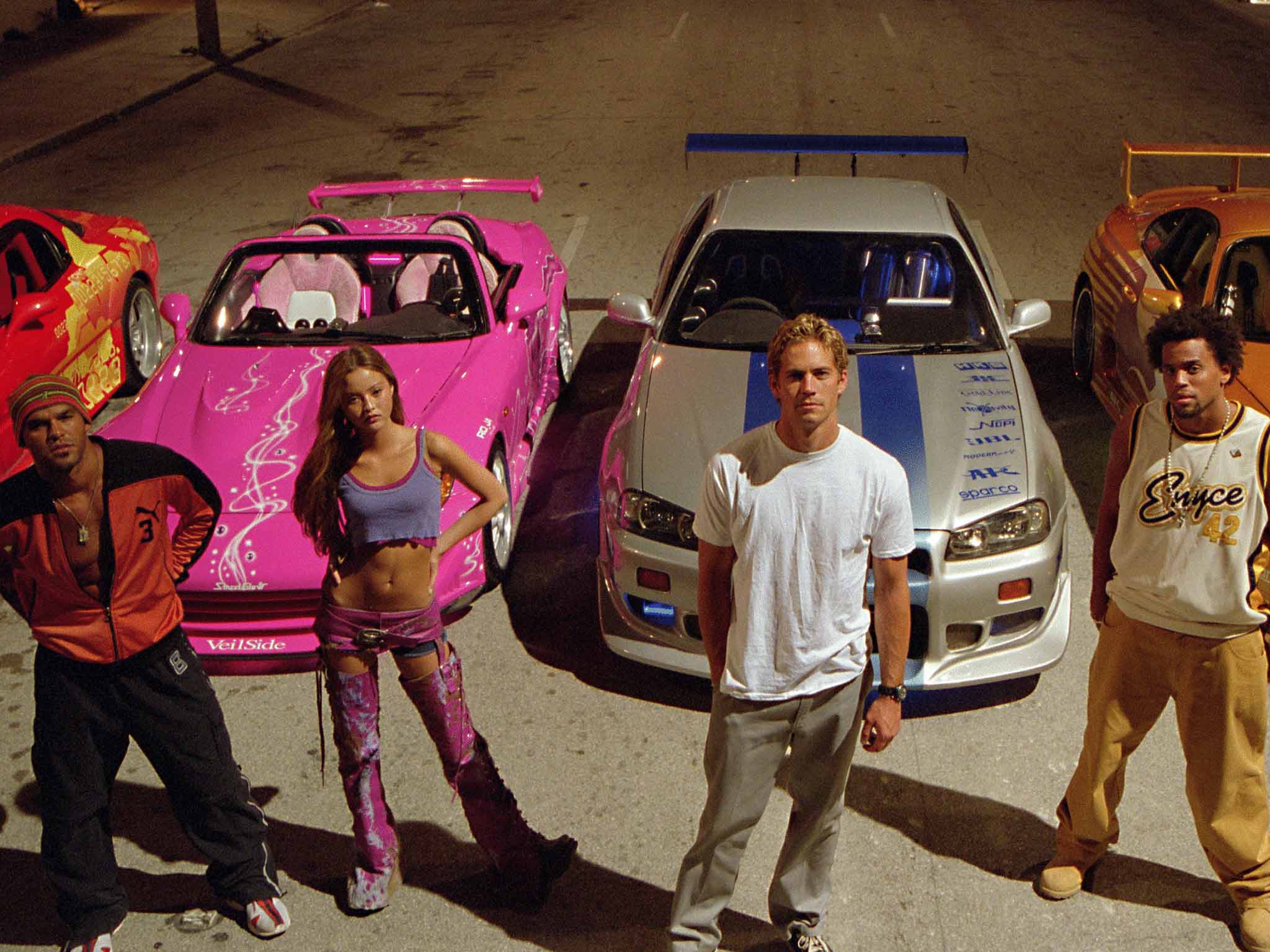 7. 2 Fast 2 Furious (2003)
About: It took a little time for them to realize the combined power of Diesel and Paul Walker were better than them apart. This first sequel see's Walker's Brian in a new under cover assignment trying to get his job back. It introduces Roman (Tyreese Gibson) and Tej (Ludacris), but it's honestly not very good. This sort of ends the trio of borderline skippable entries in the franchise.
6. The Fate of the Furious (2017)
About: It was never going to be easy to move on without Walker, who passed away during the filming of the seventh film. This one introduces Charlize Theron and ups the wild ante quite a bit. It also features Dom (Diesel) in a heel turn role to shake things up. It's all right, but it's not quite to the level of what came before.
5. Fast & Furious 6 (2013)
About: This is arguably where the films started to verge into some more cartoonish territory. Are they still fun? You bet. This one features the team making a play to get Letty (Michelle Rodriguez) back, and also to clear their names. It's a lot of fun and has some wild sequences going against a villain played by Luke Evans.
4. Furious 7 (2015)
About: This is the highest grossing film in the franchise, and one of the highest grossing off all time. It features a wild and somewhat over-the-top story, especially the final act. But it will be best remembered as Walker's final entry in the franchise. That closing sequence, on the beach, when the music starts—let's just say every time I've seen it, the room has been quite dusty.
3. The Fast and the Furious (2001)
About: This is the one that started it all. Director Rob Cohen brought a film that was, essentially, Point Break with cars. But somehow it worked. The core four of Diesel, Walker, Rodriguez and Jordana Brewster work well together. I liked how the story was told and the way it ended. I remember seeing it in theaters during the summer between my sophomore and junior year of college. It stuck with me and I remember hoping they'd follow up on the story. It took a few years to get it right, but they finally did.
2. Fast Five (2011)
About: This was really where the franchise elements took shape. It starts with a prison break, then Diesel and Walker bringing their team together to pull off jobs. This is when the core group expanded for good and they found a way to tie the second and third installments back to the main group and do something new. The heist they pull in this one is really good, too.
1. Fast & Furious (2009)
About: After two lukewarm sequels, this re-booted the franchise. It returned the original four stars—Diesel, Walker, Brewster and Rodriguez—and took the franchise in a new direction. This is when the stunts started getting bolder, beginning with an opening sequence that I like a lot. This has always been a sentimental favorite for me, which is what gives it the edge over all the rest. I know there are some mixed feelings, but I love the way it marries Lin's direction with bringing this family back together.
Matthew Fox is a graduate of the Radio, Television and Film program at Biola University, and a giant nerd. He spends his free time watching movies, TV, and obsessing about football. He is a member of the FSWA. You can find him @knighthawk7734 on Twitter and as co-host of the Fantasy Football Roundtable Podcast.