This year, 2021, is the year I turn 40-years-old. In fact, that happened in the first week of May. In honor of this milestone and my life-long love of films, I decided to look back at each year I've been alive and pick my personal favorite film released that year. Some decisions were easy, some weren't. Each week I've been releasing my pick and a few runners up on Instagram, Twitter and Facebook. Periodically throughout the year in this spot I'll be sharing my picks from each year in this space.
For this first installment, I'm covering the first decade—1981 through 1990. Below are the selections for each year with a bit of my reasoning. Since this is a list of favorites, I'm forgoing the star rating. Just know that I've seen each of these a number of times.
Without further ado, he's the first decade of the countdown!
Raiders of the Lost Ark (1981)
About: This film from Steven Spielberg and George Lucas launched the iconic franchise. Harrison Ford is great as Indiana Jones, and this whole film is a lot of fun with plenty of iconic scenes. When I was looking for a film to kick this countdown, I couldn't think of anything better than Raiders of the Lost Ark!
Star Trek II: The Wrath of Khan (1982)
About: I'll admit it, I'm a Trekkie. Though, if you've been following this column from its inception last July, you already knew that. My first Binge Watch was a trip through the 13 Star Trek films. Of those, Wrath of Khan is my personal favorite. When I saw it pop up on the list for 1982, it instantly jumped to the top. This is a great film for Kirk (Williams Shatner) and Spock (Leonard Nimoy), with a great plot and emotional climax.
Star Wars, Episode VI: Return of the Jedi (1983)
About: I'll admit, 1983 wasn't a deep year of films for my personal taste. Of those films, this Star Wars sequel, the first film released in my lifetime, made the list. Among Star Wars films, this one is middle of the pack. But I like it more than most, including the Ewoks. I've seen it a number of times and I think it still holds up OK, even if it is the weakest entry of the original trilogy.
Ghostbusters (1984)
About: This classic from Ivan Reitman built a franchise of its own, of sorts. The combination of Dan Aykroyd, Bill Murray and Harold Ramis is great, and I've always appreciated Ernie Hudson's Winston. This one has the classic story and sequences, including the great ending with the Stay Puft Marshmallow Man.
The Goonies (1985)
About: Another classic tale from my youth. Speilberg was a producer, Chris Columbus brought the story together and Richard Donner served as the director. This tale of the Goonies—Sean Astin, Corey Feldman, Josh Brolin, Jeff Cohen and Ke Huy Quan—is a classic for a reason. I loved this movie as a kid and I still have great affection for it as an adult.
Top Gun (1986)
About: Another year where I wasn't totally taken with any of the films. Top Gun isn't an overall favorite, but it's a solid action film from Tom Cruise with a heart-breaking arc for Anthony Edwards. I've seen it several times and I'm excited for the sequel to finally come out later this year.
Planes, Trains and Automobiles (1987)
About: Another year where I liked a number of films but wasn't totally passionate about any. Planes, Trains and Automobiles is a classic holiday film with a great dynamic between the late John Candy and Steve Martin. I watch it every year and I appreciate the humor and dynamic between these two as they struggle to get home for Thanksgiving.
Die Hard (1988)
About: This was an easy choice. If you've read past columns, or watched The Music City Drive-In Podcast, you know I love Die Hard. It's a Top 10 film for me, personally, and was by far and away my favorite film from this year. Bruce Willis is great as John McClane and I love the Christmas vibe in this classic film. Plus, Alan Rickman is iconic as the film's main antagonist.
Christmas Vacation (1989)
About: In my Top 5 favorite Christmas films and one of my favorite all time films, this one finds Clark Griswold (Chevy Chase) trying to provide the perfect family Christmas. Things go off the rails, as you'd expect. This is actually the third entry in the National Lampoon's Vacation franchise, and it's by far the best.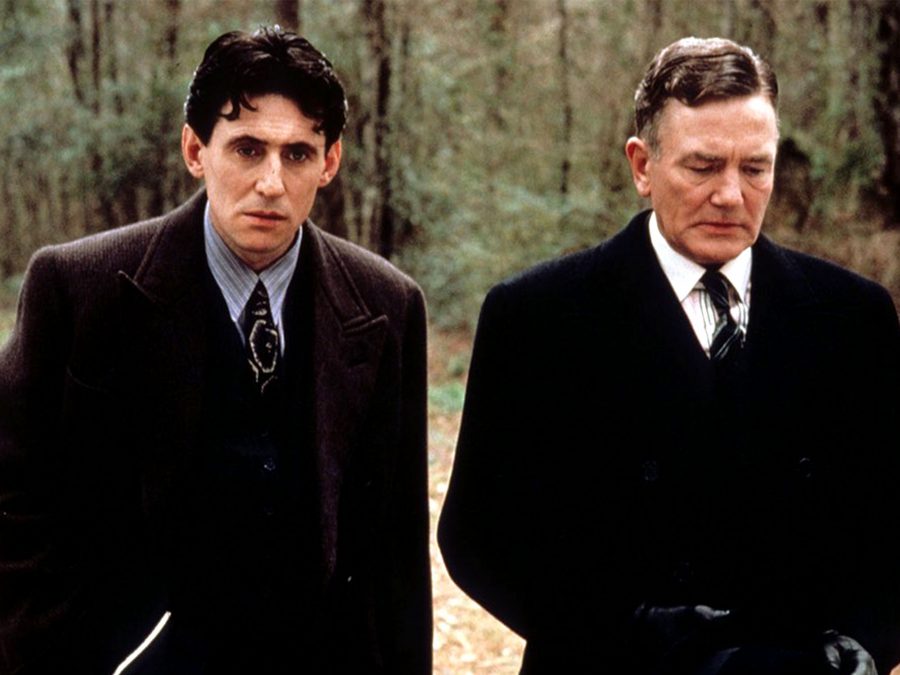 Miller's Crossing (1990)
About: I'm a big fan of the Coen Brothers, especially their films in the 1990s. One of the best of these was their third feature film, Miller's Crossing. Gabriel Byrne is the lead here, but this is an exceptional ensemble cast that includes Marcia Gay Harden, Albert Finney and John Turturro, among others. This is a great, classic gangster film. I like the action and love the dialogue, but it's the visual style that helps put this one over-the-top for me.
That's a wrap on the first decade. Check back on Thursday, July 15 as I cruise through the 1990s!
Matthew Fox is a graduate of the Radio, Television and Film program at Biola University, and a giant nerd. He spends his free time watching movies, TV, and obsessing about football. He is a member of the FSWA. You can find him @knighthawk7734 on Twitter and as co-host of the Fantasy Football Roundtable Podcast.