We're nearing the end of April, which typically means longer and warmer days as we start to head toward summer. While we're nearing the end of the Broadcast Season, we're still getting plenty of new shows. But which ones are for you? Let this weekly post be your guide as I look at the pilot and second episode of new scripted shows this Spring. Don't see a new show listed below? Check previous weeks.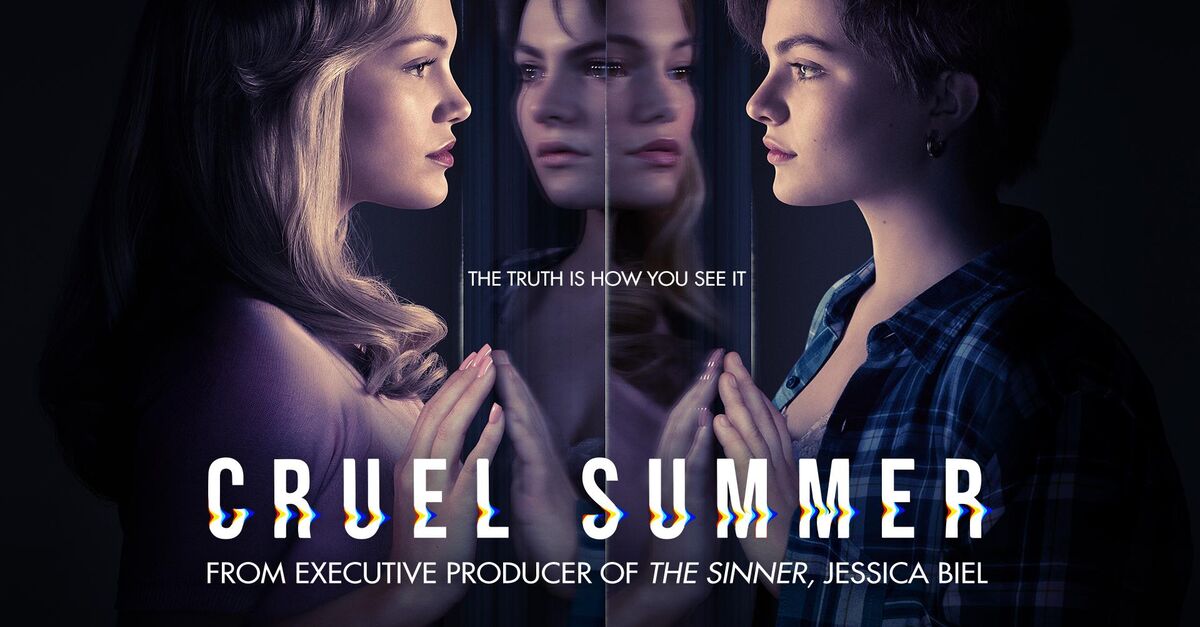 Tuesday Nights:
Cruel Summer, Tuesdays at 10 p.m. on Freeform (Premiered April 20)
About: This new drama on Freeform has a unique concept. It takes place over the course of a few days in June in three different years, 1993, 1994 and 1995. It shows the long-term effects of a kidnapping on a community. Each episode focuses on the perspective of one of the characters, showing how their life has changed in those years. When the pilot first began, I was leery of the format. But as the pilot played out, I found the jumping around and singular focus compelling. By the end of the second episode, which aired back-to-back as part of a premier block, I was somewhat hooked. There is a lot going on here, and the intrigue of what exactly happened was enough to pull me in and keep my attention through the first two episodes. In this era of plentiful content, you need a hook to stand out. This series, created by Bert Royal, offers that hook and has executed it well so far. It's one of the best series I've seen from Freeform.
Pilot Grade: B-
Second Episode: B-
Friday Nights:
Big Shot, Fridays on Disney+ (Premiered April 16)
About: This series from David E. Kelley and starring John Stamos focuses on a once renowned NCAA Men's Basketball coach who, after a fall from grace, ends up coaching girls' basketball at a private California high School. I thought the pilot started slow but picked up by the end. The second episode continued that trend. Stamos is strong in the lead role and the supporting cast works well, too. I particularly enjoy Yvette Nicole Brown as the school's principal. Between the original Marvel series, the new Mighty Ducks series and Big Shot, Disney+ is having a strong Spring with original content. I enjoyed the first two episodes of this show and I'm curious to see where it goes.
Pilot Grade: B-
Second Episode: B-
Sunday Nights:
Mare of Easttown, Sundays at 10 p.m. on HBO (Premiered April 18)
About: This latest HBO drama is about a murder in a small Pennsylvania town and the detective (Kate Winslet) caught in the middle. This isn't strictly about an investigation, there is plenty of messy family drama in the story as well. The pilot was about introducing the characters and world, and while it was OK we didn't really get to the heart of the action in the story. The second episode, by contrast, was more about action and moving the various plot points forward. It also, naturally, ended with a big mic drop moment that will keep people coming back for more. Winslet is good in the lead role, and I enjoyed the introduction of Evan Peters as the new detective joining the case. The action, story and intrigue here had me really enjoying the second episode. This is shaping up as another in a long line of strong HBO dramas.
Pilot Grade: C+
Second Episode: B
Streaming Series:
Sasquatch, Now Streaming on Hulu (Premiered on April 20)
About: This new docuseries, which dropped on April 20 for Hulu, follows journalist David Holthouse as he explores whether a Sasquatch was responsible for killing three marijuana farmers in Northern California in the 1990s. This one felt like a timely release for April 20 and the idea was interesting, but the three-episode mini-series didn't end up as fun as I expected. This is played seriously but the topic doesn't seem to warrant it. The first two episodes I screened were OK but not overly compelling. This felt like a high-profile miss.
Pilot Grade: C-
Second Episode: C-
Rutherford Falls, Now Streaming on Peacock (Premiered April 22)
About: This new comedy debuted on Peacock, the fledgling streaming service started by NBC. It comes from the team of Ed Helms, Sierra Teller Ornelas and Michael Schur, and is set in another sleepy little town. Helms stars as Nathan Rutherford, a proud descendant of the town's founder who runs the town's heritage museum. Jana Schmieding stars as Reagan Wells, Nathan's best friend and a member of the Minishonka Nation, who has dreams of championing the history of her people. The two friends suddenly find themselves at odds in a shifting cultural landscape. This has the potential to be mined for comedy and yet the first two episodes were uneven and moved at an awkward pace. I wanted to like it based on the pedigree and cast, but the comedy didn't work. Peacock is still trying to find a hook to drawn consistent viewers, and while Rutherford Falls seemed promising, in the end it doesn't fit the bill.
Pilot Grade: C-
Second Episode: C
Shadow and Bone, Now Streaming on Netflix (Premiered April 23)
About: This high-profile series based on the Grishaverse novels from Leigh Bardugo have been billed as Netflix's Game of Thrones. That creates a weight of expectation and pressure, and this isn't the first Netflix series to get the billing. It's set in a war-torn realm haunted by a dangerous shadow and focuses on the powered people who are fighting to save it. Among them is a girl, Alina Starkov (Jessie Mei Li), who might hold the key to saving the world. With dense, mythological stories built on worlds from novel series, it can take some time to unfold the characters and the narrative. But there needs to be a solid hook. There were moments in the first two episodes that I found interesting, but, overall, I found it mostly dull and confusing. This is a high-profile, high-budget swing from Netflix. Fans of the book series might well be pleased, and if you stick with it there could be a payoff by the time the eight-episode first season concludes. I wasn't taken with the stories or world, though Mei Li made for a compelling lead and Ben Barnes does a nice job in a supporting role.
Pilot Grade: C
Second Episode: C
Matthew Fox is a graduate of the Radio, Television and Film program at Biola University, and a giant nerd. He spends his free time watching movies, TV, and obsessing about football. He is a member of the FSWA. You can find him @knighthawk7734 on Twitter and as co-host of the Fantasy Football Roundtable Podcast.