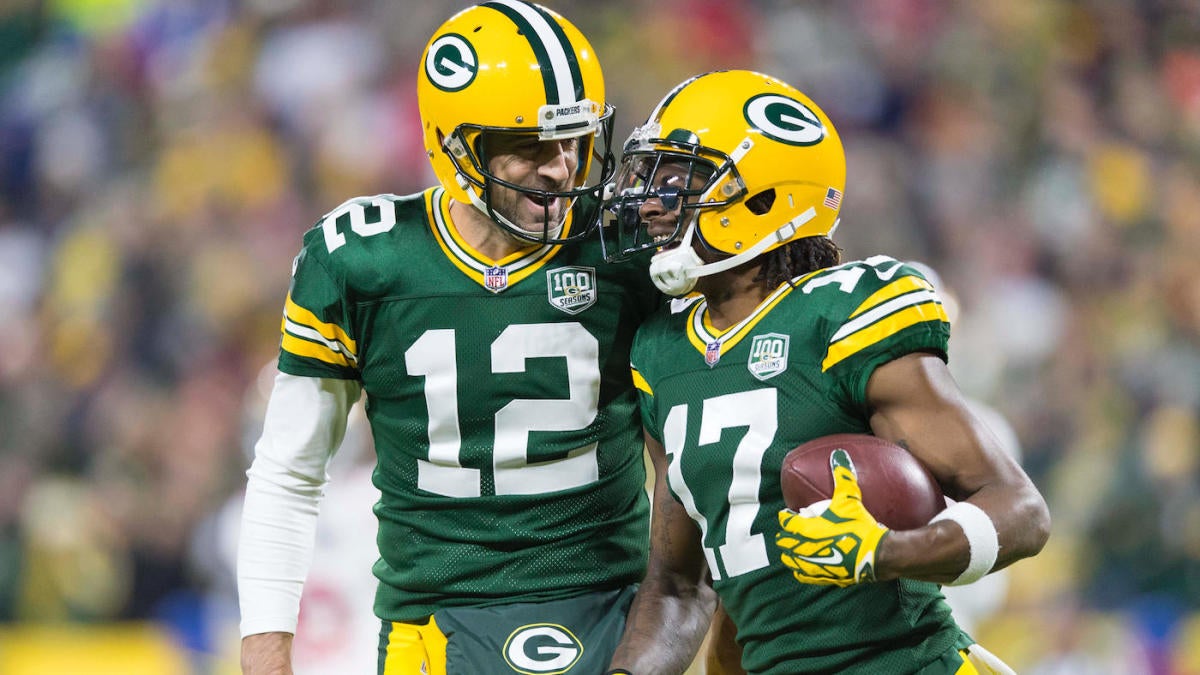 We're into November and the second half of the NFL Regular Season, and things are staying interesting when it comes to battling injuries and COVID. Tonight's game is a prime example. Prior to the season, folks were circling this battle between the Green Bay Packers and San Francisco 49ers, the two teams that met in the NFC Championship Game in January. But these teams look markedly different going into tonight's game.
The Packers are 5-2, the 49ers are 4-4, and both are still in the NFC playoff picture. But both are struggling with injuries and COVID exposure, to the point where each is missing a significant position group going into tonight.
For the Packers, running back Aaron Jones tweaked his calf a couple weeks ago and has missed the last two games. He's a true game time decision tonight, but most are expecting him to miss again. His two primary backups, Jamaal Williams and A.J. Dillon, are now both out on the COVID IR. That leaves the Packers potentially with a backfield of just Dexter Williams and Tyler Ervin tonight in Santa Clara.
The 49ers, meanwhile, have been ravaged by injuries. Tight end George Kittle has broken bones in his foot and will be out at least eight weeks. Quarterback Jimmy Garappolo is now out most if not all the regular season with an ankle injury. Wide receiver Deebo Samuel was also ruled out with injury, while the 49ers are still without running backs Raheem Mostert, Tevin Coleman and Jeff Wilson due to injury.
Then COVID hit. Yesterday, rookie receiver Brandin Aiyuk and receiver Kendrick Bourne were placed on the COVID reserve list, as was tackle Trent Williams. So backup quarterback Nick Mullens is rolling into this game with Jerrick McKinnon and JaMychal Hasty as the last men standing in the backfield, and Richie James and Trent Taylor are the last men standing in the receiver room. The team figures to bring up some from the Practice Squad, possibly Kevin White and River Cracraft, but it's going to be a different kind of game.
So, what does that mean for fantasy? Well, I'm firing up Aaron Rodgers and Davante Adams. Packers' tight end Robert Tonyan also seems like a solid option at a difficult position. For the 49ers, McKinnon and Hasty feel like solid plays. I also like the potential at tight end. Jordan Reed could come back of IR for this week, but if not Ross Dwelley has filled in well for Kittle before. But that's about it.
Prediction: I think Rodgers and Adams stay hot and the Packers roll.
Drive In Podcast Network Picks:
It wasn't a great week for Matt Bruening, but he's still holding the lead. Will it continue? Check back next week.
Matt Bruening:
Last Week: 7-7
Season: 79-40
Lindsay Fox:
Last Week: 8-6
Season: 73-46
Matthew Fox:
Last Week: 8-6
Season: 72-47
Jacob Throneberry:
Last Week: 8-6
Season: 70-49
Dennis Bennett:
Last Week: 6-8
Season: 67-52
Ricky Valero:
Last Week: 10-4
Season: 65-54
Matthew Fox is a graduate of the Radio, Television and Film program at Biola University, and a giant nerd. He spends his free time watching movies, TV, and obsessing about football. You can find him @knighthawk7734 on Twitter and as co-host of the Fantasy Football Roundtable Podcast, a proud member of the Drive-In Podcast Network.