3. Kenyan Drake:
For quite awhile now, Old Tom would spend the off-season wondering how Kenyan Drake was going to be utilized, in Miami. Sitting back, hoping and praying they would finally cut him loose and allow him to showcase the talent so many knew he had. Well, in 2019 Miami took that to the extreme when they cut him loose, for good, in a trade with Arizona. In hindsight a conditional draft pick, that at best would result in a 5th rounder for Kenyan Drake, is about as disrespectful as I imagine any transaction could be. From the moment Drake showed up, in Arizona, all he has done is deliver his best revenge blow, to an organization who clearly never had faith. The transformation we've all be so privileged to witness from #32 to #41 has left the entire fantasy football community scrambling to get a seat. Over the course of Drake's 9 weeks (8 games) as a Cardinal, all he did was accumulate for 814 total yards, adding 28 catches, and 8 scores to the mix. Or, if you prefer to look at it void of all the confusing numbers he put up THE RB4 (PPR) finish, in that allotted time. Taking his 2019 finish (8 games) across the entire season would have given Kenyan 1,628 yards in addition to his 56 receptions and 16 touchdowns. While I'm not fully ready to consent to a 2020 statistical repeat, I do believe Arizona's #41 has all the tools necessary to go toe-to-toe with arguably the NFL's best to ever don the number (sorry Arnie Herber, Clarke Hinkle, & Robert Hubbard), down there in the Bayou.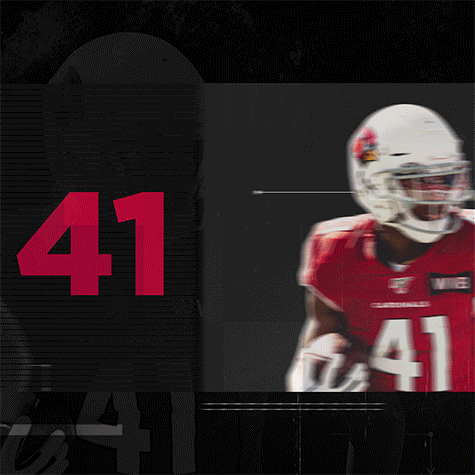 2. DeAndre Hopkins:
While we see from Drake's analysis above, a change of scenery can be a good thing. However, when you've posted three consecutive top 5 finishes, including the overall WR1 just two years removed, you understand why people might begin to think about the lack of upside to a new situation. It's that mentality that has led some to discount Hopkins. Whatever their reasoning may be, doesn't concern Old Tom. What does concern me is the steps I would need to take to acquire arguably the best WR in the game. No one is denying that 2019 was a "down" year for Hopkins. The fewest targets he's seen in four seasons, 11 catches off his 2018 pace, his 2nd lowest receiving yards in his previous go-arounds, and his 2nd lowest touchdowns in his last five all resulted in….wait for it….being just 6.6 points off THE WR2 (PPR) mark. Old Tom needs to do some serious thinking, on that front. As we move forward, with a new organization, I have all the faith in the world that DeAndre Hopkins is going to continue to display his unbelievable ability and his even more impressive hands. Kliff Kingsbury's 4-5 wide sets coupled with Kyler Murray's athleticism, his ability to extend plays, and this innate desire to pass versus run are all such wonderful and positive vibes I get when I think about Nuk Hopkins' future in the Grand Canyon State.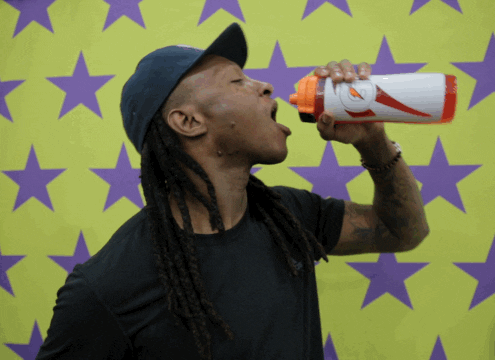 Kyler Murray:
John Elway, Dan Marino, Daunte Culpepper, Chris Weinke, Brandon Weeden, Matt Cassel, Mike Vick, Colin Kaepernick, Tom Brady, Russell Wilson, & Jameis Winston. While I'm sure Old Tom is forgetting a few, I want to bring your attention to this list of quarterbacks who all share one common variable – Major League Baseball draftees. While some of the above names listed had much more prolific careers than others, they all left their mark on the game. Now, we have the privilege of entering Kyler Murray. Your 2018 Heisman Trophy winner, 2019 #1 overall NFL selection, and your 2019 NFL Offensive Rookie of the Year recipient is no stranger to the limelight. Inclusion in any group with the likes of Elway, Marino, Vick, Brady, & Wilson is enough to give pause. However, exclusion for something more unique is a whole new level of special. The Oakland Athletics 2018 selection (9th overall) of Murray coupled with that of the Arizona Cardinals (1st overall) helped Kyler claim the rights to the only athlete ever drafted in the first round of both professional sports. Stand up and take a bow, young man. As Murray continues his professional development and maturation he does so off a rookie campaign that saw him finish as the overall QB7. While we, no doubt, would like to see him improve his TD-Int ratio (20-12), we also see some impressive statistics that shed a positive light on what exactly his ceiling is. His 3,722 passing yards were 130 behind your QB5, in Deshaun Watson. His completion percentage of 64% was 1 point below your QB2, in Dak Prescott. Additionally, his 5.85 yards per rushing attempt was 1 yard behind your QB1, in Lamar Jackson. While Old Tom isn't trying to discount what 1 additional yard per rush means to an organization, I do want to point out that had Kyler been given the same amount of rushing attempts as Lamar he too, would have joined the 1,000 yard rushing club while also finishing 14th in rushing yards, across the league, right ahead of Mark Ingram (1,018). So, in wrapping up my friends, I hope I was able to get across my infatuation with Mr. Murray. While I don't foresee too many dynasty owners looking to part ways with #1, it's still always a good idea to check out any potential transactions. After all, his value is only going to continue to soar.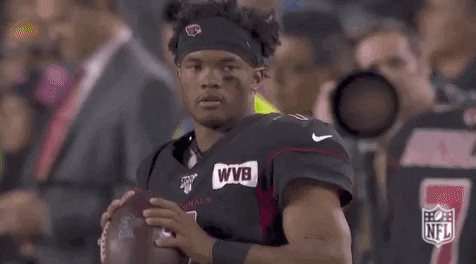 Make sure to follow Old Tom on Twitter @BombadilFantasy!