In the late 1990s and early 2000s, finding so-called "prestige" television was far more difficult than it is now. When their mafia family drama The Sopranos turned into an undeniable hit, HBO became a trailblazer for the television landscape as we know it today. Currently we have many different streaming platforms all featuring countless high-quality shows featuring big stars and accomplished directors. But in the days of The Sopranos, there were very few shows that were written and filmed with the same care of a major motion picture.
Many of your favorite actors appeared on The Sopranos on their way up the ladder to success. Here are several actors whom you may have forgotten actually cut their teeth with the family in New Jersey.
Who: Lady Gaga
Her character: "Girl in Swimming Pool #2"
How many episodes: One (Season 3, Episode 9: "The Telltale Moozadell")
How she got her start: Gaga began singing publicly at small venues as a teenager as well as acting in school plays in New York. She studied method acting at the famous Lee Strasberg Theatre and Film Institute and auditioned for many Broadway shows around the time she landed the small role in Season 3.
What she's done since: Gaga exploded onto the music scene in the late 2000s and has never looked back. She has created a stellar career and worldwide success through her music, notorious fashion sense, and attitude of kindness and inclusion to people of all walks of life. After a decade as a pop music sensation, she transitioned into acting with Oscar-nominated roles in A Star is Born (2018) and House of Gucci (2021)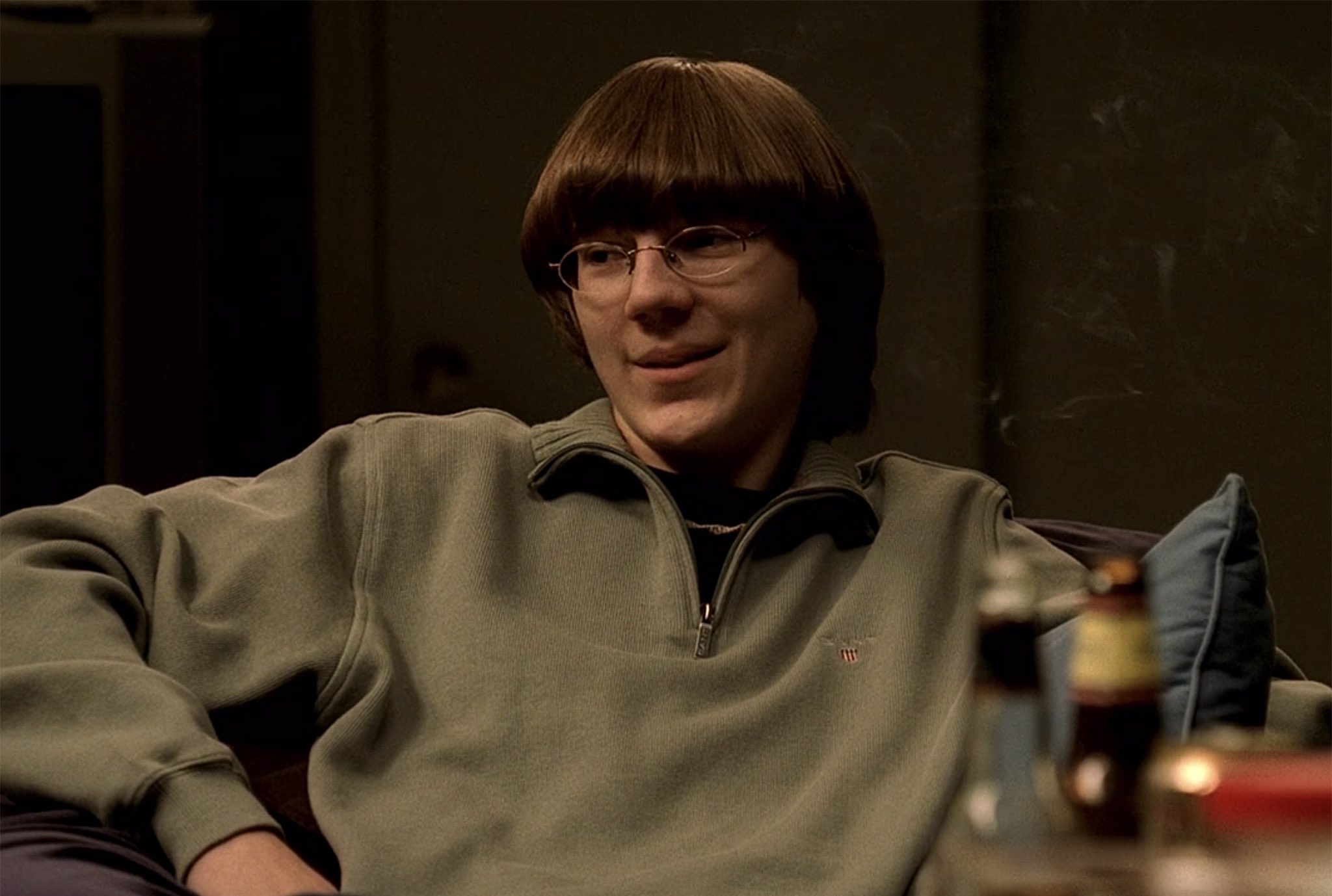 Who: Paul Dano
His character: Patrick Whalen, a friend of A.J.'s
How many episodes: Two (Season 4, Episode 6: "Everybody Hurts"; Season 5, Episode 13: "All Due Respect")
How he got his start: Another native New Yorker, Paul relocated briefly to Connecticut as a child and began doing community theater before returning to NYC for college. After wowing Broadway with his debut in Inherit the Wind, he began making several guest TV show appearances.
What he's done since: After some steady film work in smaller roles, Paul exploded onto the scene as the nonverbal, disturbed brother in the 2006 smash hit Little Miss Sunshine. He followed that up with a BAFTA-nominated role in Paul Thomas Anderson's There Will Be Blood. He has maintained work in critically acclaimed films for years and made his directorial debut in 2018 with Wildlife, which he wrote with his wife, actress Zoe Kazan. Dano currently holds some Oscar buzz for his role in Steven Spielberg's The Fabelmans playing, essentially, Spielberg's father.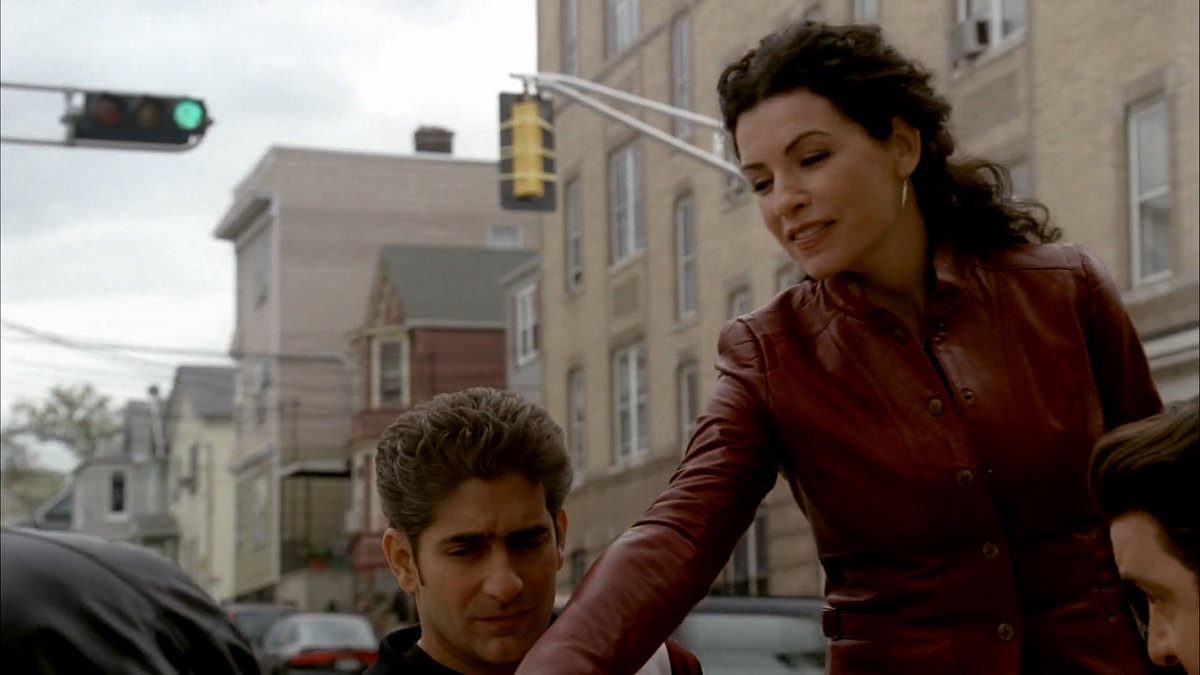 Who: Julianna Margulies
Her character: Julianna Skiff, the drug-addicted Realtor
How many episodes: Four episodes in Season 6 ("Johnny Cakes," "The Ride," "Kaisha," "Kennedy and Heidi")
How she got her start: After studying theater at Sarah Lawrence College, Julianna began auditioning for screen work and broke through when she was cast as nurse Carol Hathaway on the hit NBC medical drama ER, which she appeared on for six seasons. She also won an Emmy award for her role on ER before her small arc on The Sopranos.
What she's done since: Julianna returned to her roots, doing a lot of New York stage work and taking small film roles before she found another successful television show, The Good Wife. That time she was at the helm and led the show for seven seasons, winning two Emmy awards and a Golden Globe in the process. She has recently returned to television again as a news anchor on the AppleTV+ drama series The Morning Show.
Who: Will Arnett
His character: FBI agent Mike Waldrop
How many episodes: Two episodes on Season 4 ("For All Debts Public and Private," "No Show")
How he got his start: Originally from Toronto, Will auditioned in commercials and took classes before moving to New York to study acting (like Lady Gaga) at the Lee Strasberg Theatre and Film Institute. He began auditioning for television work and found himself on unsuccessful pilots and small roles like in Sopranos.
What he's done since: After some brief unsuccessful television runs, Arnett was cast on Fox's Arrested Development, which ran for three seasons, where he played the hilarious character Gob Bluth. His film and television career has skyrocketed since then, and he is currently one of the most well-respected comedic actors in Hollywood.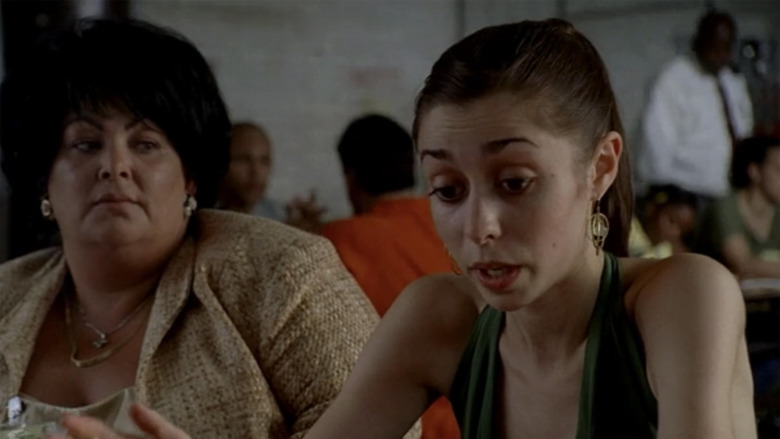 Who: Cristin Milioti
Her character: Catherine Sacrimoni, daughter of the Sacks
How many episodes: Three episodes in Season 6 ("Mr. & Mrs. John Sacrimoni Request," "Moe n' Joe," "Stage 5")
How she got her start: Another New Englander who wound up in New York, Cristin briefly studied acting at NYU before leaving school to begin work. She auditioned for television and commercials, landing a campaign ad for Ford before ending up on television in brief roles.
What she's done since: Cristin is an accomplished stage actress who has appeared on Broadway multiple times and received a Tony nomination for Once. She transitioned back to the screen when she was cast on the hit sitcom How I Met Your Mother and appeared in Martin Scorsese's The Wolf of Wall Street. Most recently, she received acclaim for her winning and funny role in the romantic comedy Palm Springs with Andy Samberg.
Who: Robert Patrick
His character: David Scatino, Tony's old friend with a gambling problem
How many episodes: Three episodes in Season 2 ("The Happy Wanderer," "Bust-Out," "Funhouse")
How he got his start: Robert grew up in Marietta, Georgia, and briefly attended college before dropping out, even though he did develop an interest in drama and acting while there. The moved to Los Angeles to pursue film roles and after some brief acting work, he broke out with the iconic role of the villain cyborg T-1000 in James Cameron's Terminator 2: Judgment Day.
What he's done since: Since The Sopranos, Patrick has steadily worked on the big and small screen. He notably played Johnny Cash's father in Walk the Line and appeared in The X Files films. Most recently, he appeared in the HBO Max series Peacemaker.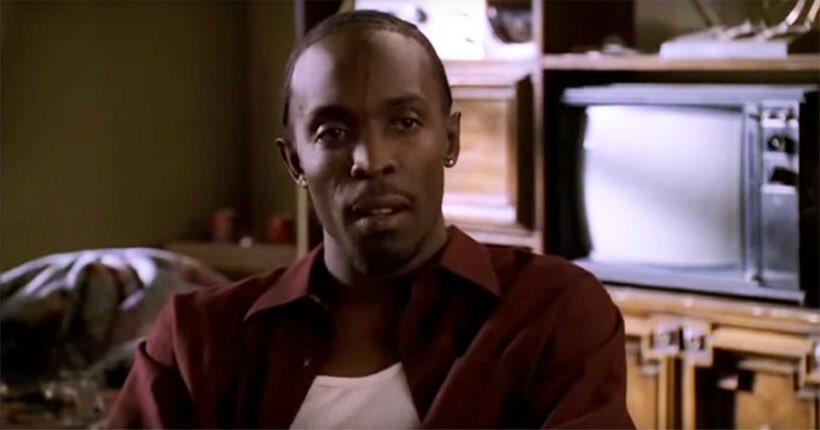 Who: Michael K. Williams
His character: Ray Ray, Boondon housing project host
How many episodes: One (Season 3, Episode 13: "Army of One")
How he got his start: Michael was born in Brooklyn and left school young to pursue dancing which led to him choreographing music videos. He appeared in several small film roles before landing a small gig on Sopranos.
What he's done since: Michael's big breakout was playing Omar Little on David Chase's follow-up television series The Wire. This opened a whole world of screen work with television and film possibilities as he steadily worked for years. Tragically, Williams died on September 6, 2021, from an accidental drug overdose. He posthumously appeared in last year's drama Breaking with John Boyega.
Who: Lin-Manuel Miranda
His character: Hotel Bellman
How many episodes: One (Season 6, Episode 15: "Remember When")
How he got his start: In a common theme that has developed with all of these actors, Miranda got his start in New York City. He wrote an early draft of his musical In the Heights as a student. The play eventually became a major success off-Broadway.
What he's done since: What hasn't he done? After In the Heights moved to Broadway and became a smash success, Hamilton worked on other theatrical projects before topping himself with his juggernaut historical rap musical Hamilton which took the world by storm. He has since worked in film, directing Tick Tick Boom and creating the music for Disney's Moana, Encanto, and the upcoming live-action version of The Little Mermaid.