The Last of Us has been one of the most highly anticipated new drama series of 2023. It is based on a video game of the same name and was created by Neil Druckmann. He is also a writer and showrunner along with Craig Mazin. The video game has been called one of the greatest of all time and is universally acclaimed for its story, so the amount of pressure on the creators has been enormous. If there is any streaming service that knows how to make an amazing drama series, HBO Max was the best place for it to land. The opening scene begins in 1968 when two scientists are being interviewed by a late-night host about the future of science and the frightening possibilities that could occur. One scientist posits if the world somehow warmed up and fungi evolved to survive in warmer temperatures that, dangerous fungi could infect human bodies and affect our minds. The Last of Us shows us that very scenario.
The next time jump lands us in 2003, which is perfectly recreated. From the George W. Bush picture to the Desert Storm Veteran bumper sticker to the Nokia phone, it feels just like the early 2000s. We open with Joel (Pedro Pascal) waking up on his 36th birthday. He lives with his daughter Sarah (Nico Parker) and his brother Tommy (Gabriel Luna). We watch Sarah go to school and then get her dad's watch fixed for a birthday gift, which he loves. That night when she's home alone, she becomes aware that a pandemic has suddenly begun and is spreading rapidly. It's already made its way to the elderly neighbors. Joel tries to save her by running away in the truck and on foot, but then he's caught by a soldier who ends up killing Sarah. This moment defines Joel's character for the rest of the series.
The next time jump takes us to Boston in 2023 where a now 56-year-old Joel is dealing drugs, living with a woman named Tess (Anna Torv), and trying to get a new truck battery to go find his brother Tommy who is working across the country and has gone radio silent. There is a rebel group called Firefly that is fighting the tyrannical FEDRA government and is holding a young girl named Ellie (Bella Ramsey) hostage. In exchange for supplies to travel across the country, Joel must smuggle her to another Firefly group because she's special to their cause. Considering how he lost his daughter Sarah, it's obvious that having a new daughter figure in his life will affect him greatly.
I'm unfamiliar with the video game, so I'm learning everything as I watch the series. They aren't spoon-feeding the story to the viewer, so watching the pilot twice helped me understand things that I might've missed on the first viewing. Some initial thoughts I had included how The Last of Us is letting its fear factor build up. In the 2003 scenes, we can see several infected characters start to twitch which could seem normal in any other world but feels utterly nerve-wracking here, and the look of the fully infected is grotesque and terrifying. Also, there are camera shots that are so crystalline that I can easily see how they are taken from a video game. Finally, I love how the world feels as lived in as it looks. The production design is exactly how I imagine an apocalyptic world to be: rugged and disgusting. So many people are missing limbs and fingers because the disease first appears on the skin. You can just feel the history between the characters by their shorthand.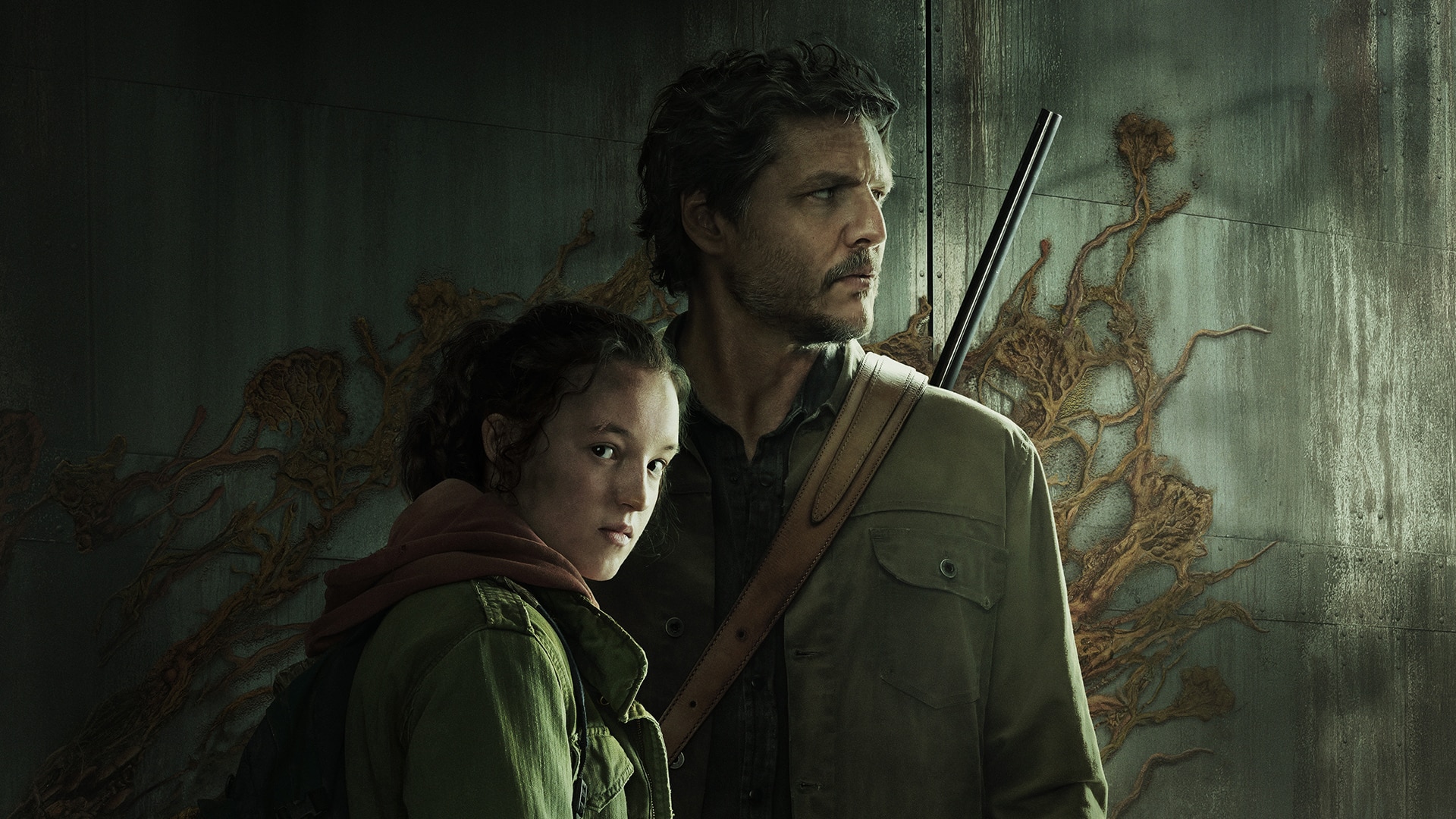 Pedro Pascal is fantastic in The Last of Us. I love his salt-and-pepper hair and how fiercely loyal and caring he is. He is feared within the community as exemplified by the man whose goons beat Anna up being terrified that Joel will come after him. Pascal must've made a deal with the devil to be leading two of the biggest shows between this and The Mandalorian. It's also a Game of Thrones reunion with Bella Ramsey as his co-star. They're perfect as the intelligent but snarky and rebellious Ellie. She is the opposite of Sarah, who was sensitive to the death she saw. Instead, Ellie's intrigued and watches Joel pummel a FEDRA agent with curiosity. These two will be dynamite screen partners.
Overall, I thought this was a great start to the series. I have a solid foundation of who the characters are, but I'm dying to know more about his world and the future that's in front of them. I love the use of guitar in the opening credits scene and the score, and it's the perfect accompaniment for the sort-of wild west they're about to journey through. Lastly, the makeup and effects work on the infected looks awesome so far, which makes me excited for what horrifying creatures they'll encounter in the future. At a whopping 99% critics rating on Rotten Tomatoes and a 96% audience score, it seems like HBO has another banger TV show on its hands.