Hello and welcome to a less conventional yet inevitable grouping of reviews! This weekend a couple of family adventures were released, and I'd like to share my thoughts on each, and whether a weekend spent in this headspace is or is not a good idea:
The Adam Project (Netflix 03/11/22)
Turning Red (Disney+ 03/11/22)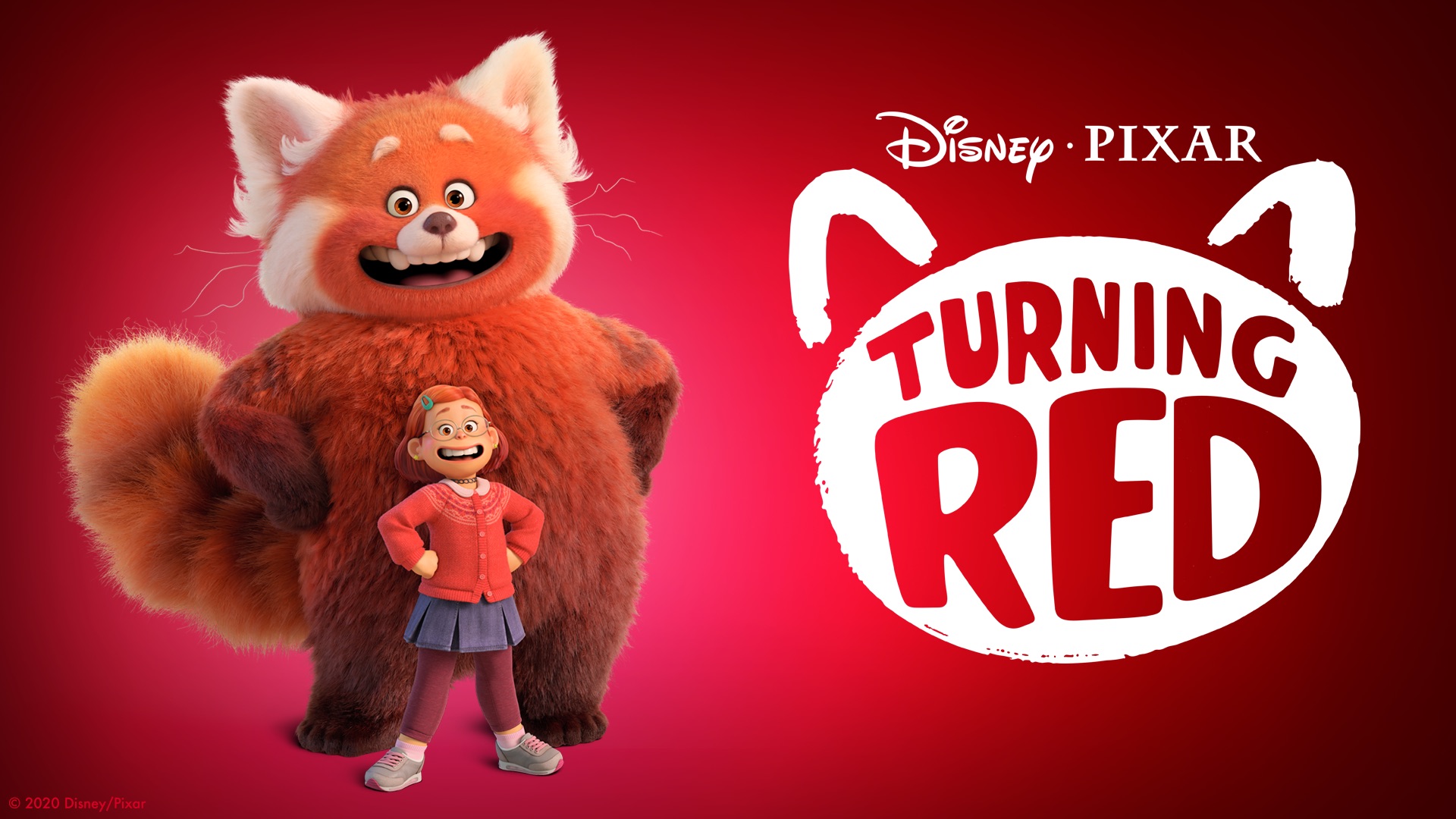 The Good
Shawn Levy directs an all star cast, including new-comer Walker Scobell, through a cleanly shot, tightly paced adventure across time and space. The story is as much about a familiar hero's journey to save the world as it is about family, love, and relationships that make that world worth saving. It's underscored by a classical musical score and a few well placed needle-drops. Particularly "Gimme Some Lovin" by the Spencer Davis Group plays as older and younger Adam decide to risk their lives to jump to 2018. The nostalgic song choice highlights the undercurrent of emotion and excitement in their choice and plays at nostalgia in way that reinforces traveling to the past.
Ryan Reynolds does his thing, facing conflict and coping with sarcasm, but every once in a while there's a positive side-effect to this brand of human in that it gives value when serious emotions are performed and evoked, causing losses and harder emotions to hit more effectively.
Reynolds, Jennifer Garner, and Mark Ruffalo play off of one another with a sincerity that is carefully and effectively written. I honestly got a bit emotional just reflecting on what time and loss can do to our memories.
Walker Scobell performs an impression of Ryan Reynolds and plays off of seasoned actors effectively (his impression reflects more on Reynolds that he can be imitated just by word choice/scripting).
It's hopeful to see a modern set story fo this not trying to take place in the 80s. It's an adventure less dated than it could be by pandering to its inspirations. The story also offers a unique note on time travel, in that when you revisit your past your younger self might challenge you on why you became who you are.
"Turning Red" is the story of Mei Li growing to embrace an individual identity separate from the overachiever she feels her mother wants. The most surprising positive I can see is I couldn't predict the story as well as I thought. So many other stories would have a character trying to embrace individuality in opposition to their peers rather than their parents (see "Wendy Wu: Homecoming Warrior") but here we have a twist on a youth having to explore identity in a surprisingly complex way for a story aimed at children.
Every vocal performer successfully brings their character to life, and even some of the "one note" characters serve a distinct, likeable purpose to help build a distinct tone for this world. It's amazing how this can feel familiar to Disney and Pixar but look unique in relation to "Luca" and "The Incredibles." These humans occupy different worlds and this one is animated gorgeously, detailing from the fur on each panda to the skyline in the far reaches of a view from the roof of a suburb. Rosalie Chiang is talented and hopefully finds a successful career.
The balance of family culture and that of the school children speaks to familiar struggles for some second-generation immigrants even if the focus isn't on their struggle to be accepted, which has been done before. It's just bright, loveable, new, and fun.
The Not So Good
There are moments where the score is used to invoke nostalgia that otherwise wouldn't be present, such as when Reynolds is fighting with a "lightsaber." There are tiny plot holes, and there's almost no point in bringing them up but it demonstrates and affinity for emotion over logic to tell the story. (e.g. the bullets fired by Kenner's villain should have pulled the gun from her hand before she could monologue or fire). Catherine Keener, for that matter, seems to be there just to make a story happen and doesn't seem to revel in paying this sort of villain as much as in other projects like "Get Out."
There are pacing issues that don't let moments breathe, and the ending is a bit over emotional/cliche and, in my opinion, should end on young Adam hoping for the future but with his future uncertain, maybe one more shot of Ruffalo holding a baseball and going inside to young Adam. Halfway through the movie, the team seems to have forgotten which version of Adam was at its' center. There are echoes of Star Wars, Green Lantern (flights), Superheroes, and 80's adventure classics, all projects Ryan Reynolds has expressed affection for. None of them are ever too pandering at the expense of the moment, it's just the movie seems to forget "Adam" is the main character, not the star playing him. Seriously this is borderline a multi-million escapist dream made by and for Ryan Reynolds alone.
As is typical with most Disney/Pixar releases, there isn't much to say here. will say I feel there could be a modern-story-equivalent of a boy band and, due to that, I'm not sure why this is set in the time period in which it is set. I feel like it could be nostalgic to millennial parents but distracting to the children trying to relate to the pre-teens of this story.
Conclusion
It's a fun adventure, but it's in love with Ryan Reynolds's to an alienating degree. The child Adam, Mark Ruffalo, and Zoe Saldana have to be shaped around liking, being, or having given birth to Ryan Reynolds. That doesn't stop it from being a fun, thrilling adventure and a heartfelt look at family and loss, invoking a shred of Spielberg's fractured families typically at the core of those classics.
Sharp, fast, detailed animation is supported by effective vocal performances and a sweet coming-of-age story. I'm not certain why this was set in the early 2000s, but here's entertainment, humor, and purpose in every scene, and potentially significant for anyone growing from a world where they hope to live up to their parents' expectations into one where they want to form their own identity.
Back-to-Back
Watching both of these has helped me, if nothing else, feel a bit more at peace for the coming week. Both 'Adam' and 'Mei' feel like there's something wrong, flawed, or broken in them because of what has happened to them and because of what they've done and both of their father's step in to help them embrace themselves and heal. Both of their mother's are hurting too, and yet they learn to appreciate their families and grow beyond the trauma that comes with growing older. It's a reminder, as we see people day-to-day that frustrate us or we don't understand, to let things slide every now and then, so I feel like spending time on these together was a rewarding experience.