The weather has gotten colder, with snow beginning to come in weekly waves. But the content on the small screen is heating up, with a number of premiers last week that are starting the winter tidal wave of content. But which new series are for you? Let this weekly post be your guide as I review the pilot and second episode of new scripted series this Winter. Don't see a new show listed below? Check previous weeks.
Mondays:
The Cleaning Lady, Mondays at 9 p.m. on FOX (Premiered January 4)
About: This series, based on a series of the same name and concept from Argentina, finds a doctor (Elodie Yung) working as a cleaning lady in Las Vegas after coming to the country illegally to get medical treatment for her son. Through chance, she ends up in the right place at the wrong time as the mob needs her to clean up a murder. While dangerous, it could also be the key to saving her son. The pilot tried to squeeze in a lot of set up and plot. The second episode spins its wheels a little, while introducing a new wrinkle and trying to build the tension in the story. Yung is a good performer and does well in the lead role and the show has a solid look and production. However, it feels like a big ball of cliches that isn't leading anywhere meaningful. It's fine, but I'm not certain it's worth the journey.
Pilot Grade: C+
Second Episode: C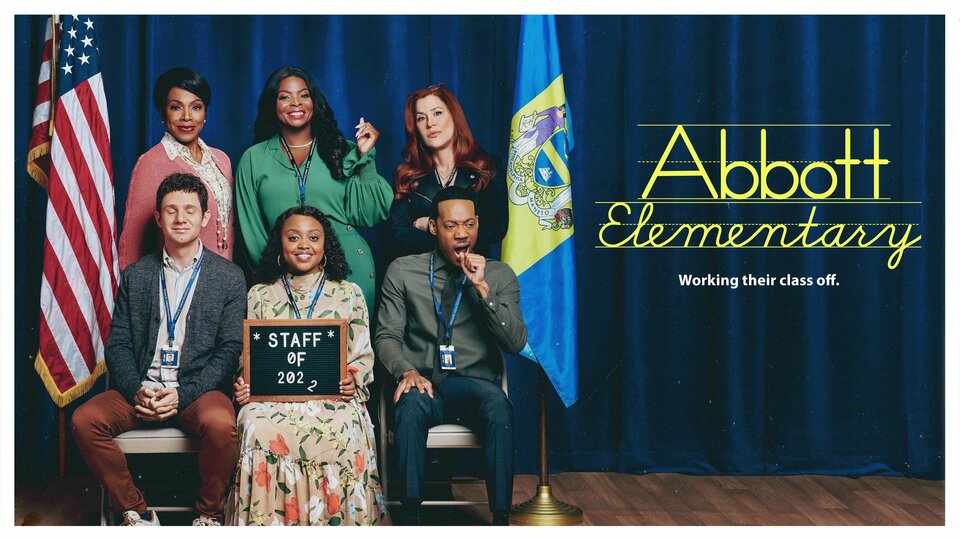 Tuesdays:
Abbott Elementary, Tuesdays at 8:30 p.m. on ABC (Premiered December 7)
About: After a preview offered in December, ABC's newest sitcom is back for its normal run on Tuesday nights. The series is an Office-style mockumentary following teaches at a public school in Philadelphia. I loved the pacing and characters of the pilot. This feels like something a little different with a good sense of humor and pace. The second episode followed suit. I didn't enjoy the main story as much, but I still like the cast and the premise. There's plenty of gold to be mined from this format and I see this as a solid addition to the ABC comedy lineup.
Pilot Grade: B-
Second Episode: C+
Wednesdays:
The Book of Boba Fett, Streaming Wednesdays on Disney+ (Premiered December 29)
About: The latest original series set in the Star Wars universe centers on bounty hunter Boba Fett (Temuera Morrison) as he attempts to take over the territory once controlled by Jabba the Hutt. In the pilot, we not only see the present as Boba and Fennec Shand (Ming-Na Wen) are building their new empire, but we also get flashbacks to Boba's journey from where we leave him in Return of the Jedi. The second episode continued on that path, as we saw Boba and Fennec working to secure their territory, now facing a new threat from Hutt's heirs who've come to claim his kingdom but also a continuation of Boba's time with the Sand People. The second episode even included a fun set piece that featured a train heist. I enjoy Morrison in the lead role and the first two episodes have been fun, even if they don't quite hit as powerfully as The Mandalorian. This feels like a solid addition to the lineup on Disney+ and a fun way to start the new year.
Pilot Grade: B+
Second Episode: B-
Good Sam, Wednesdays at 10 p.m. on CBS (Premiered January 5)
About: The latest medical drama from CBS is centered on a brilliant but prickly surgeon, Rob Griffith (Jason Isaacs) whose team is led by his daughter, Sam (Sophia Bush). She is on the fence about her next career move when an incident takes place that pushes her father out of commission. While he's out, Sam is promoted to head of the department, bringing a fresh spin to the position and the team. When her father is ready to return, he suddenly finds himself reporting to his daughter which doesn't go without incident. This one features a strong cast, led by Isaacs and Bush. It's an interesting premise and the pilot does a decent enough job of laying out the characters and the world. That being said, the pilot felt a bit stiff at times. There's some potential to grow here and to explore these characters. Isaacs is a great actor who could bring something dynamic to the role as well. It will be interesting to see how this develops in the second episode. The pilot introduced a complex premise and felt rushed at times in hitting everything it needed to squeeze into a 40-minute run time. It was OK but didn't feel great or overly compelling.
Pilot Grade: C+
Thursdays:
Women of the Movement, Thursdays at 8 p.m. on ABC (Premiered January 6)
About: This new series on ABC is an anthology series focusing on the women who played a part in the Civil Rights Movement. The first installment—set to run six episodes—is airing in two-episode chunks on Thursday nights for the next few weeks. It centers on Emmet Till, the 14-year-old boy who was murdered in Mississippi in the 1950s, and his mother, Mamie Till Mobley who made sure people remembered his name. Till posthumously became an icon in the Civil Rights movement, and this series chronicles that journey. It features Adrienne Warren as Mamie and Cedric Joe as Emmett, with the pilot beginning with his birth and the difficult journey of his childhood. By the end of the first episode, we see Emmett take his fateful summer trip to visit family in Mississippi and end up missing. The second episode covered Mamie's desperate search, and her efforts to make sure the world was focused on what happened. As his body is found and finally returned home, we end with her courageous decision to have an open casket service. Warren does a nice job in the lead role and the initial two-hour presentation was quite emotional at times. This first installment has done a nice job of building the world and sharing this story and I think there's some potential for this to be a strong and resonate addition to the television landscape.
Pilot Grade: B-
Second Episode: B-
Sundays:
Around the World in 80 Days, Sundays at 8 p.m. on PBS (Premiered January 2)
About: One of the first new series to debut in 2022, this one is an adaptation of the classic Jules Verne story. It finds David Tennant in the lead role as Phileas Fogg, attempting to circumnavigate the globe in a mere 80 days. The first episode laid out the world and was OK. By contrast, I enjoyed the second episode a great deal more. The other primary cast members, Leonie Benesch and Ibrahim Koma, are growing into their roles and rounding out the story. The plot and movement in the second episode carried the narrative forward and set the series in an interesting place to finish. For those looking for a little adventure on Sunday nights, this hits the spot.
Pilot Grade: C+
Second Episode: B-
Pivoting, Sundays at 8:30 p.m. on FOX (Premiered January 9)
About: Despite Sundays typically being the Animation Domination block, FOX is giving a live-action sitcom on Sunday nights a go once again. This series focuses on a trio of friends—Eliza Coupe, Maggie Q and Ginnifer Goodwin—that are dealing with a loss. Their friend died, and the series kicks off at her funeral. The death causes all three to re-examine their lives and how much time they might have left, prompting them to make some big changes in an effort to maximize that time. There is some humor here, and the three leads are strong choices, but overall, the pilot felt a little stiff and cliché. It also feels like an odd fit sandwiched between The Simpsons and Family Guy. We'll see if it can develop past its premise into something that feels like a weekly draw.
Pilot Grade: C
Matthew Fox is a graduate of the Radio, Television and Film program at Biola University, and a giant nerd. He spends his free time watching movies, TV, and obsessing about football. He is a member of the FSWA. You can find him @knighthawk7734 on Twitter and as co-host of the Fantasy Football Roundtable Podcast.