We're into November. The Network season is going strong and running toward a holiday respite, but streaming and cable are starting to heat up, offering some prestige offerings to close the year. That can leave you with plenty of tough choices when it comes to your viewing. So, let this weekly column be your guide as I look at the pilot and second episode of new scripted series this Fall. Don't see a new show listed below? Check previous weeks.
Thursday:
Star Trek: Prodigy, Thursdays on Paramount+ (Premiered October 28)
About: This new Star Trek series is an animated adventure that was originally developed for Nickelodeon before transitioning to Paramount+. The pilot, which was really both halves of a two-parter, introduced characters and the world, not really launching into the series template about a group of misfits who find and steal a Federation Star Ship until the end. I thought the early piece of the episode felt like something radically different from the Star Trek we've known in a good way. By contrast, the installment last Thursday as it settles into a series template felt a bit stale. It felt more like a traditional Star Trek series adapted to try and grab kids. The fun and unique feel of the pilot slide away for me into something that feels just OK.
Pilot Grade: C+
Second Episode: C-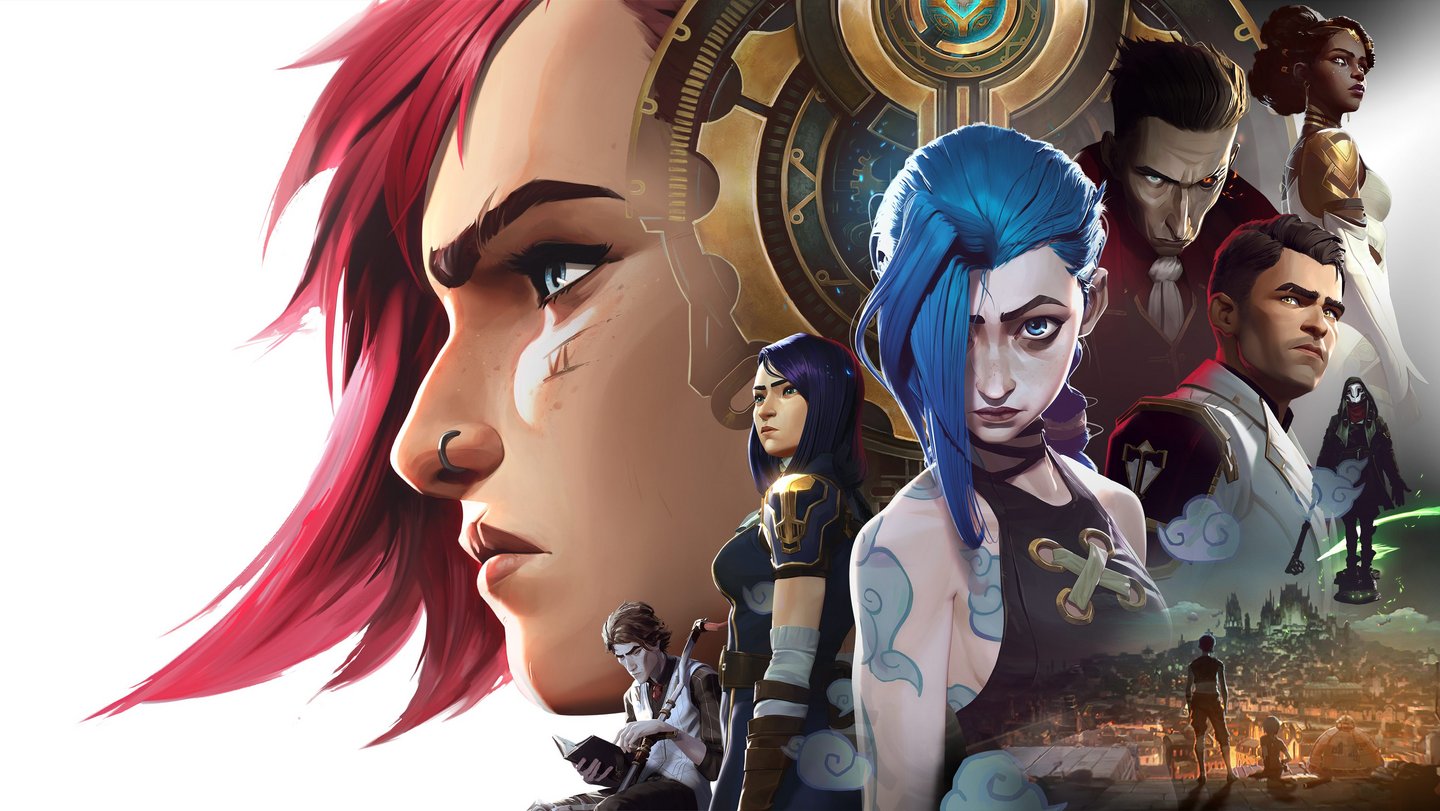 Saturdays:
Arcane, Saturdays on Netflix (Premiered November 6)
About: Arcane is a new animated series aimed at adults. This is becoming a trend. This one is unique as it's based on the video game League of Legends, now 10 years old, and it is being released weekly, on Saturday nights, in three installments. The first season is nine episodes total, with the first three released Saturday and three additional episodes released the next two Saturdays. While this is something of a big gaming event (the premier was livestreamed on Twitch with tie-ins for gamers) as a piece of entertainment for non-gamers (like me) it was OK. I loved the pre-credits sequence in the pilot and the style used but the rest of the episode was just OK. The voice cast includes Hailee Steinfeld, Harry Lloyd and Shohreh Aghdashloo, among others. The second episode introduced additional characters and pieces of the world. It was OK but didn't feel gripping for those not familiar with the game. This likely has more of a niche appeal.
Pilot Grade: C
Second Episode: C
Sundays:
Dexter: New Blood, Sundays at 9 p.m. on Showtime (Premiered November 7)
About: Based on the novels from Jeff Lindsay, Dexter was a bonafide hit for Showtime. It debuted in 2006 and became popular, centered on Miami Crime Analyst Dexter Morgan (Michael C. Hall) who was secretly a serial killer. But he had a code, preying upon those that preyed upon society. The series ran until 2013 when it ended with a finale that was, to say the least, polarizing. Dexter sailed off into a hurricane, dropping the body of his sister Deb (Jennifer Carpenter) into the water where he'd left so many of his victims and heading off into hiding. It was unclear if we'd ever hear more from Dexter but on Sunday a revival, Dexter: New Blood, hit the air. This one is set 10 years after the fateful events of that finale. Dexter Morgan is now known to locals as Jim Lindsay, a mild-mannered clerk at a hunting and fishing store. He's living in the frozen wilds of upstate New York. His girlfriend is the Chief of Police (Julia Jones) and he's just a seemingly regular guy. Of course, he keeps his dark passenger at bey, and has for nearly 10 years, thanks to a little supernatural guidance from Deb. The pilot has a great visual style and is a fantastic return to a world that, perhaps, needed a little break. The time jump and the new setting seem to have energized the production and given Dexter a bit more depth. That included the surreal experience of seeing him not just ask like a normal guy but seemingly being a normal guy, able to control his dark impulse. At least for a time. We also get the introduction of Harrison (Jack Alcott) that will surely move the story in interesting directions. I was impressed with the pilot and excited to have Hall back as Dexter on a weekly basis.
Pilot Grade: A-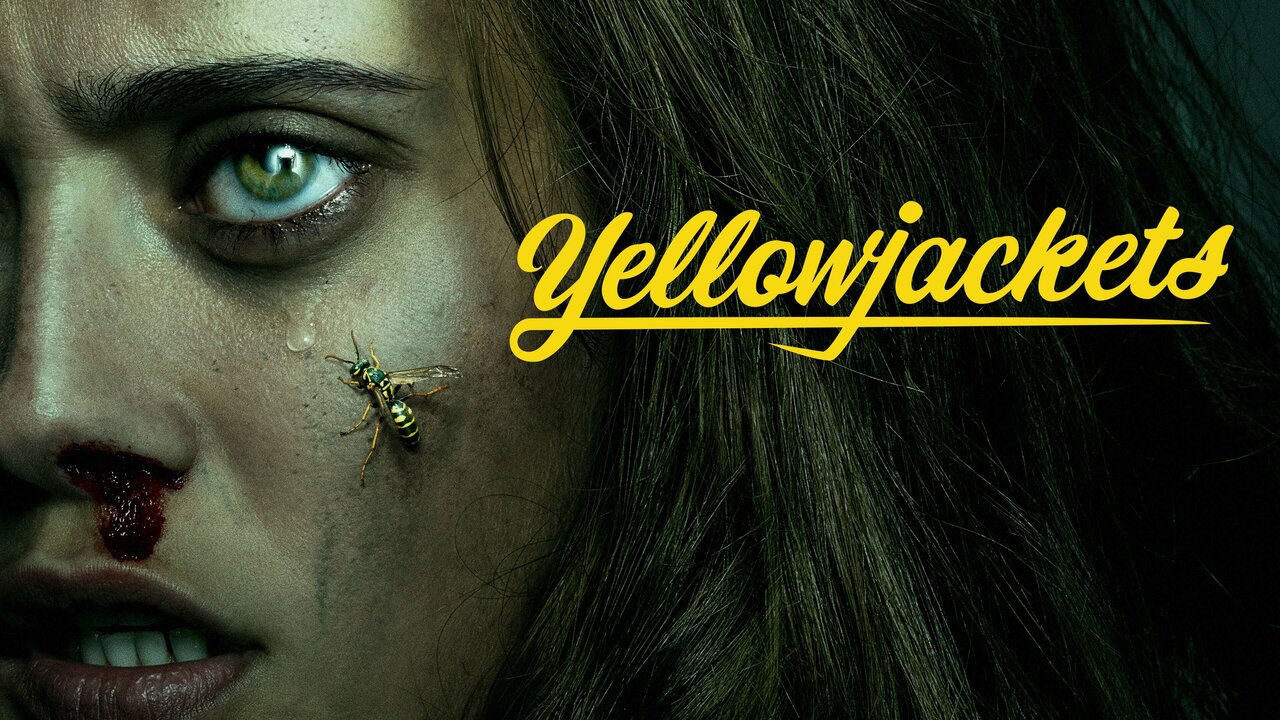 Yellowjackets, Sundays at 10 p.m. on Showtime (Premiers November 14)
About: This will be the companion piece to Dexter: New Blood on Sundays for Showtime and if the pilot is any indication, it's going to be a heck of a pairing. Yellowjackets officially premiers Sunday, but the pilot was made available early online. It centers on a group of women (including Juliette Lewis, Melanie Lynskey and Christian Ricci that are struggling to live normal lives. The reason it's a struggle is because 25 years earlier, as teens, they were part of a soccer team bound for nationals that crashed in the mountains. During the time before they were rescued, the girls went through some harrowing and seemingly horrific things, all of which has left scars on them as adults, trying to live their lives more than two decades later. The pilot splits its time between where the ladies are now and where they were in the run up to the plane flight that would change their lives forever. We also get glimpses of the time in the wild—which is referenced to be 18 months by one in the pilot—and things are a little Lord of the Flies-esque. The series will seemingly be about discovering what unfolded, and whether the truth of those months in isolation is ever revealed. The pilot was directed by Karyn Kusama (Jennifer's Body, Destroyer) and had some very tense moments that worked, in some respects, like a horror film. I expect there will be blood, making it an ideal pairing with Dexter. The performances were solid and the concept leaves plenty of interesting material to explore. I thought it was a strong presentation and I'm interested to see where we go from here.
Pilot Grade: B+
Streaming Series:
Head of the Class, now streaming on HBO Max (Premiered November 4)
About: This new series is another revival, based on the original series that aired from 1986-1991 on ABC. This one centers on Alicia Adams (Isabella Gomez), a new teacher working with gifted students as part of a debate club at an elite high school. She tries to connect with and mold these students who are on a similar path to the one she took just a few years earlier. Gomez was part of the ensemble of another recent re-boot, One Day at a Time, and takes the lead here. We get some other familiar faces like Christa Miller, playing the principal of the school, and Robin Givens, who pops up as a parent. This one is a sitcom that wants to play like other high school sitcoms we've seen from time-to-time and even recently. The construct and the stories feel similar to the re-booted Saved By the Bell. This one gives a different kind of original programming to HBO Max, too. The first two episodes, each about 20-24 minutes, moved at a decent pace and offered some light family-friendly laughs. Gomez is solid in the lead role and the students in the class were fine, too. The first season is 10 episodes, all available now to stream. This doesn't feel incredibly original but it was decently entertaining for the type of series it is.
Pilot Grade: C
Second Episode: C
Matthew Fox is a graduate of the Radio, Television and Film program at Biola University, and a giant nerd. He spends his free time watching movies, TV, and obsessing about football. He is a member of the FSWA. You can find him @knighthawk7734 on Twitter and as co-host of the Fantasy Football Roundtable Podcast.