We open with a breakdown of how we got to where we are and the rules within this little world. The world-building is relatively slow early, but once Benny picks up the ladies, the mystery builds on where they are bringing them. As he always Blaire and Zoe to come back to the car, a cop arrives, and Benny bails. The place he goes into seems like a John Wick vibe with only certain people allowed inside.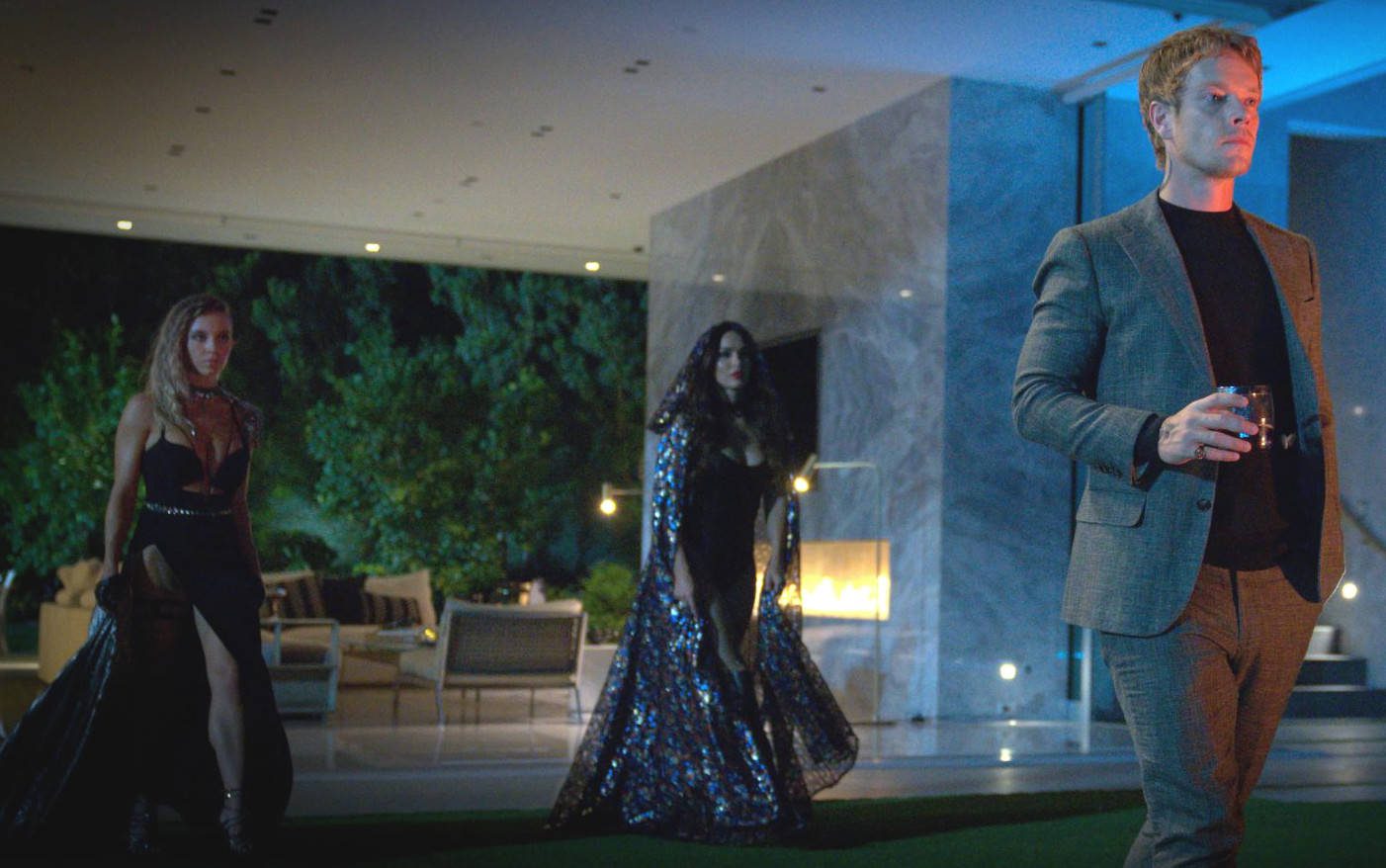 Well, hello Megan Fox and Sydney Sweeney, odd combo teaming with Theon Greyjoy of all people. I hope they are here to kill folks. But, unfortunately, poor Theon Greyjoy has no luck with the ladies. Well, he doesn't, but he just ummm? Already? Okay? (you'll get it when you see it)
There is so much to feel about certain parts of the good or bad, but one thing that stood out was the duo of Debby Ryan and Luce Fry. I loved them together, and they ooze this phenomenal charisma that brought so much to the film that made it even remotely enjoyable. Ryan is someone I look forward to seeing more in the future because she was a star. I also enjoyed Jorge Lendeborg Jr., who played Benny. He was a lot of fun and his screen time with the ladies was fun.
Look, I am not going to say this is the best movie I've ever seen, nor am I sure it's even a good one. The script isn't something that jumps off the pages, the acting is unremarkable for the most part, and the movie is a slog at times, BUT, yes, there is a but, I liked it. The cinematography is pleasant on the eyes, the score and music is easy in the ears and the trio of Ryan, Fry and Lendeborg give us one hell of a time.
The final twenty minutes of this movie are kickass, and I wish we would've seen more of this explored throughout the first two acts.
The Verdict: B
Global Release Date: Wednesday, October 20, 2021
Directed by: Adam Randall
Cast: Jorge Lendeborg Jr., Debby Ryan, Lucy Fry, Raúl Castillo, Alfie Allen, Alexander Ludwig, Sydney Sweeney, and Megan Fox
Synopsis: To earn some extra cash, quirky college student Benny (Jorge Lendeborg, Jr.) moonlights as a chauffeur for one night. His task: drive two mysterious young women (Debby Ryan and Lucy Fry) around Los Angeles for a night of party hopping. Taken captive by his clients' charm, he soon learns that his passengers have their own plans for him – and an insatiable thirst for blood. As his night spins out of control, Benny is thrust into the middle of a clandestine war that pits rival tribes of vampires against the protectors of the human world, led by his brother (Raúl Castillo), who will stop at nothing to send them back into the shadows. With sunrise fast approaching, Benny is forced to choose between fear and temptation if he wants to stay alive and save the City of Angels.