Director: Ridley Scott Screenplay: Matt Damon, Ben Affleck, Nicole Holofcener
Starring: Matt Damon, Adam Driver, Jodie Comer, Ben Affleck
Plot: King Charles VI declares that Knight Jean de Carrouges settle his dispute with his squire by challenging him to a duel.
The Last Duel hits theaters on October 15, 2021.
Early on, the balance of action and story brings you into this world of all these characters and showcases how Sir Jean (Matt Damon) meets Marguerite (Jodie Comer). We also get the understanding early on that Sir Jean is quite the badass.
During that first act, we only see a few snippets of action, which at first I was frustrated, but as the movie progressed, Director Ridley Scott made a brilliant move to make the battles we see feel essential and never felt forced. When the action happens, it is genuinely brilliantly shot in a way that puts us right in the middle of the action.
As Sir Jean is off to battle, Jacques (Adam Driver), who has grown quite keen on Marguerite, arrives at their castle and rapes her. Upon returning, Marguerite informs Sir Jean what happened and this is how the battle begins.
Although we see the sequence three times, each time in a different perspective, it feels different every time. There are little pieces in each that are different, we see how what transpired impacted each person, but we also see how they saw it differently. One of the more powerful things I loved was they did not once insinuate to us, the viewer, that Marguerite wasn't raped and that, to me, was some brilliant writing.
I am not sure where to start with the performances, but let's begin with Ben Affleck, who played Pierre d'Alencon. At first, when you see Ben Affleck, his accent seemed off and you thought it would be a hokey performance, but honestly, as the movie progressed, you understand that this is how the character is written. He masterfully kills this performance with this oft-kilter charisma that is funny and equally an asshole. It indeed may be one of my favorite Affleck performances ever.
Next, let me talk about our two brutes, the battle of Matt Damon and Adam Driver. Damon surprised me, and he has a funny way of doing that from time to time by reminding us that he is damn good at what he does. I thought he portrayed Sir Jean with conviction that had so much depth within him. Like Affleck, this may be one of my favorite performances. Adam Driver, I don't know what more I can say about this man than he might be the best working actor right now and as always, he understood the assignment.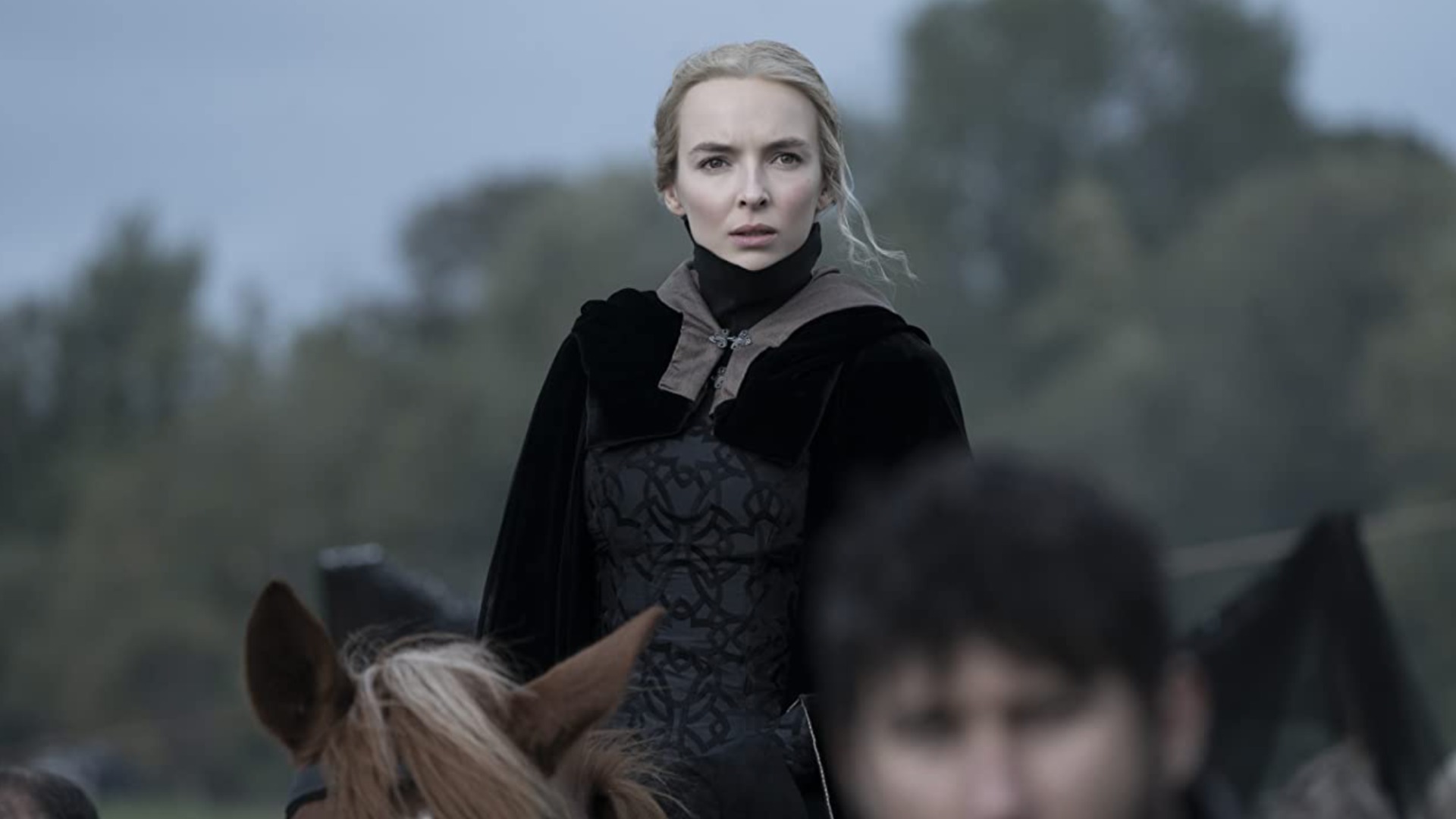 However, my MVP was Jodie Comer as her performance was masterful, moving, breathtaking, endearing, and heartfelt. When we get to her version of the story, and although we've seen it twice before, it felt new, it felt true. Because of this, the emotions pierce your soul. As you watched this woman have her innocence stripped away, understanding that if she speaks up bad things can come, to rise to the occasion. My goodness, I loved her performance.
Let it be in Gods hands

Sir Jean
The last duel is upon us. The writing leading up to this battle was crafted carefully to make this movie be what it needed to be; this pivotal moment where we see one man fights for his wife's word and even his ego. In contrast, one fights to win another battle to bury another secret in his past. This battle was everything it needed to be and then some. The way this film cuts in and out for us to see the looks on the crowd's face where one side is laughing and joking and the other we see Marguerite on the verge of tears was shot to perfection. The ending was it needed to be and more.
The Verdict: B+