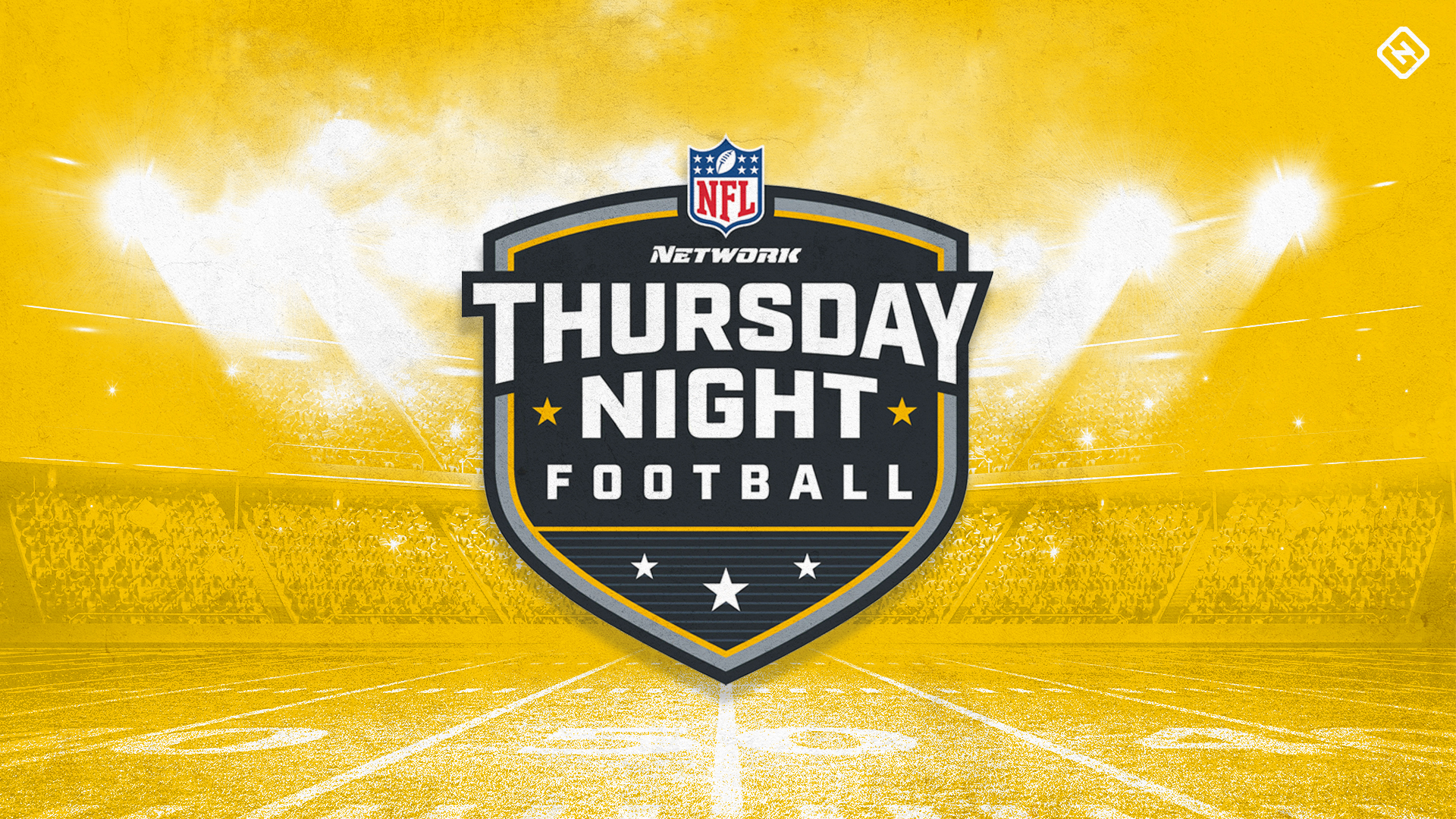 The first week of the NFL season is always wild, and wildly hard to predict. There are strange upsets, interesting player rotations and a lot of disappointment. The first week of the regular season is where the rubber of our off-season predictions and gut feelings meets the road. And not all our conjecture over those long Spring and Summer months pans out.
How did you do Week 1? You in good shape or scratching your head? Did you build your team around Brandon Aiyuk? Was Zack Moss your RB2? It might be time to go back to the drawing board. But it's early. It's Week 2. You can do better and you have to do better. Starting 0-2 doesn't just put you in a hole, it can be the kiss of death.
That's true in fantasy football and it's true in the NFL. Since 2007, 107 teams have started 0-2. Only 12 have made the playoffs. You read that right, 12. Not a great percentage for 0-1 teams with a stiff task heading into Week 2, and that's the case for both our Thursday Night Football combatants.
The New York Giants opened the second season for Joe Judge at home but ran into a stiff test in the Denver Broncos. Third-year quarterback Daniel Jones had his moments, and Sterling Shepherd went for more than 100 yards, but the Giants lost by a fair margin. Running back Saquon Barkley was slow returning from injury and it's not looking great on a short week, either. Barkley is questionable for tonight's game. I think he'll play, but likely still be limited. If I roster him, I'm not looking to start him in Week 2.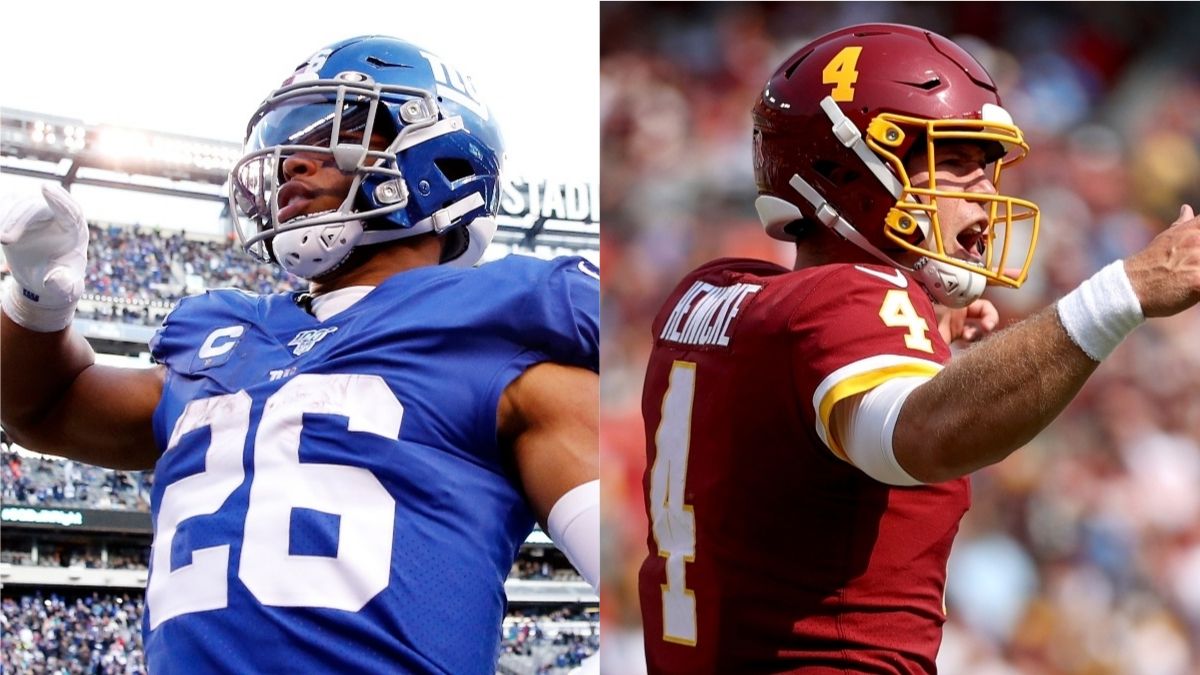 Things weren't a lot better for Washington. After making the playoffs in 2020, the team added veteran quarterback Ryan Fitzpatrick to lead the attack and veteran receiver Curtis Samuel to boost the offense. Samuel landed on IR prior to Week 1 and remains out. Fitzpatrick was hit hard in Sunday's game and injured his hip. He, too, is now on the IR for six to eight weeks, leaving it up to young backup Taylor Heinicke to carry the load.
Washington entered the season with a good defense and good young offensive stars. They are a team with playoff aspirations, but a 20-16 loss to the Chargers didn't help their cause in 2021. They are home again Thursday night and need to get the win to avoid having to play the long odds of an 0-2 start.
In terms of fantasy, I suspect this will be a low-scoring game. With two good defenses and Heinicke in for Washington, I don't believe we see a lot of fireworks. I'm still starting Terry McLaurin, who I have as WR24 this week, and Logan Thomas, my TE10. I think second-year back Antonio Gibson will be a huge factor. I have him as RB8 and expect big things. For the Giants, I liked what I saw from Shepherd in Week 1 and I have him as a high-end WR3. He's the only Giants player I'd be comfortable starting this week. For all my rankings, you can click here.
This game figures to be in the teens but I think Washington gets the win to move to 1-1 while the Giants are left playing the long odds.
Weekly Picks
Week 1 didn't break my way. I went 8-8 while Lindsay started out red hot at 12-4. I'm in a hole but the path to redemption begins this week.
Matt's Picks:
Washington Over Giants
Bears Over Bengals
Browns Over Texans
Rams Over Colts
Broncos Over Jaguars
Bills Over Dolphins
Patriots Over Jets
49ers Over Eagles
Steelers Over Raiders
Panthers Over Saints
Cardinals Over Vikings
Buccaneers Over Falcons
Cowboys Over Chargers
Seahawks Over Titans
Ravens Over Chiefs
Packers Over Lions
Last Week: 8-8
Lindsay's Picks:
Giants Over Washington
Bengals Over Bears
Texans Over Browns
Rams Over Colts
Dolphins Over Bills
Patriots Over Jets
Eagles Over 49ers
Steelers Over Raiders
Panthers Over Saints
Jaguars Over Broncos
Cardinals Over Vikings
Buccaneers Over Falcons
Cowboys Over Chargers
Seahawks Over Titans
Chiefs Over Ravens
Packers Over Lions
Last Week: 12-4
Matthew Fox is a graduate of the Radio, Television and Film program at Biola University, and a giant nerd. He spends his free time watching movies, TV, and obsessing about football. He is a member of the FSWA. You can find him @knighthawk7734 on Twitter and as co-host of the Fantasy Football Roundtable Podcast.