We've reached September. The temps are starting to come down, kids are back in school, the NFL pre-season is over and College Football returns in earnest this weekend. We also have pumpkin spice beverages back, and I've already partaken in some—though not as many as Ricky Valero. Still, with Labor Day less than a week away, it's fair to say Fall is upon us. So, this roundup bids farewell to Summer, but never fear as the Fall Roundups begin next week! If you're looking for a way to spend the long weekend and wondering what you should check out, let this weekly post be your guide as I review the pilot and second episode of new shows this Summer. Don't see a new show listed below? Check previous weeks.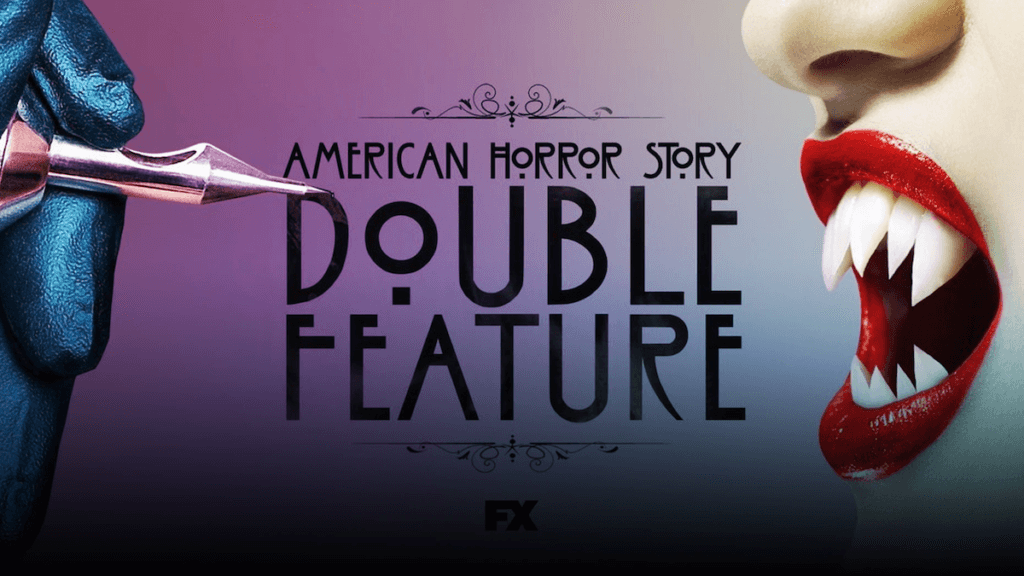 Wednesday Nights:
American Horror Story: Double Feature, Wednesdays at 10 p.m. on FX (Premiered August 25)
About: American Horror Story is an anthology series, featuring a new horror tale each season. This is the 10th iteration, this one focusing on vampires and aliens. The two-episode premier on Wednesday introduced the vampire part. The pilot centers on a writer (Finn Wittrock), his pregnant wife (Lily Rabe) and their young child as they move into a house in an isolated beach town in the Northeast for the Winter. He has a writing project to finish, while she's going to get to make the place over. It's meant to be a creative retreat, but the place isn't what it seems. This go-around features a number of familiar faces in new roles—including Evan Peters, Frances Conroy and Sarah Paulson—as well as new players like Macaulay Culkin. The first episode set the mood and the pieces well, while the second expanded the story and the drama. If you're a fan of these kind of stories this will be a welcome return. This one started interesting enough and boasts a decent cast of players. It will be interesting to see how the second aspect, aliens, works into this premise.
Pilot Grade: C
Second Episode: C
Streaming Series:
Clickbait, Now Streaming on Netflix (Premiered August 25)
About: This one starts simply enough as Pia (Zoe Kazan) is at a birthday dinner for her mother when she quarrels with her brother (Adrien Grenier) and his wife (Betty Gabriel). She heads out, has a wild night, drops her phone in water, sets to dry it out and heads to work the following morning. There, a client shows her a viral video of a man holding a sign that says he abuses women and when the video hits 5 million views, he'll be killed. Pia recognizes it as her brother and sets about trying to find him. The mystery grabs you and gets going strong in the pilot. The second episode deepens some stories and the mystery, ending with another twist. This eight-episode season, each running about an hour, has a great hook and a decent cast. It's a mystery about how it happened, why and who might be involved. I liked the way the story unfolded over the first two hours and this is definitely a streaming option that entices the viewer to power all the way through to the end.
Pilot Grade: B-
Second Episode: C+
Matthew Fox is a graduate of the Radio, Television and Film program at Biola University, and a giant nerd. He spends his free time watching movies, TV, and obsessing about football. He is a member of the FSWA. You can find him @knighthawk7734 on Twitter and as co-host of the Fantasy Football Roundtable Podcast.