The 2021 NFL Season is upon us and the Music City Drive In has you covered. We'll be previewing all 32 teams, as well as our picks for award winners and playoff participants each day through Monday, September 6. Check back daily at 4 p.m. EST for each new piece in our preview series.
Last year was truly a tale of two different seasons for the Arizona Cardinals. At one point the Cardinals were 6-3 coming off the Espy winning play, dubbed the "Hail Murray," beating the Buffalo Bills as the clock ran out in the fourth quarter. Then the Cardinals finished 2-5, with two of those losses coming to back up quarterbacks for the San Francisco 49ers and Los Angeles Rams. Truly a confusing way to end the season with the way it began. The biggest positive that came from the season was that this offense looked incredibly good at times, solidifying Kyler Murray as a franchise quarterback. The biggest negative was the baffling play calling at times. Kliff Kingsbury is still a relatively new coach but at times his play calling made it difficult for his team to be successful. The Cardinals fell short of the wildcard round via the wrong end of the tie breaker, ending the season at 8-8, with a new set of questions heading into the off-season.
2021 Off-Season
The Cardinals made some noise this off-season by adding some big name Free Agents. The noisiest of their off-season was the surprising acquisition of former Houston Texan, JJ Watt. Watt had expressed his frustrations with the Texans organization last season but nobody, and I mean NOBODY, thought he would actually sign with the Cardinals. The popular thought was he would be joining the Steelers, Bills or Browns. If Watt is remotely close to his old self and paired next to Chandler Jones, the Cardinals defensive line may be trouble.
What might be the biggest upgrade the Cardinals made, should instantly help their offensive line. Center Rodney Hudson and a Seventh Round pick was traded from the Las Vegas Raiders in exchange for the Cardinals 2021 Third Round pick. Hudson will be a massive upgrade over former Center Mason Cole who was shipped to the Vikings.
In hopes for a mid to late career resurgence, the Cardinals signed former Bengals wide receiver A.J. Green. Green has been the Bengals best receiver for most of the last decade, but has faced a couple of seasons full of injury and down play. If he can somehow revive his elite status he will find himself in an offense with another elite receiver in DeAndre Hopkins. All the ingredients are there for Green to rebound nicely, we will see if he can put together a solid season.
The other notable name to join the Red Sea is Malcom Butler. Butler was released from the Titans this off-season and the Cardinals were in need of cornerbacks. Butler has some history at State Farm Stadium where he intercepted Russell Wilson at the goal line to win the Super Bowl XLIX. When comparing last years Patrick Peterson to last years Malcom Butler, Butler is a slight upgrade.
For the second straight year, Steve Kiem has selected the best available Linebacker in the First round. With pick 16 in the First Round Kiem selected Zaven Collins. This has been deemed a steal or a reach at pick 16. One thing is clear, linebacker was a glaring need for the Cardinals. Jordan Hicks had several mishaps in coverage last year. Collins will be thrusted directly into the starting mike linebacker job for the Cardinals.
At pick 49, the Cardinals took Rondale Moore out of Purdue to add to their wide receiver room. Moore excelled in the short to mid-range game demonstrating great hands and accruing yards after the catch. An overwhelming 70 percent of Moore's receiving yards came after the catch. He should fit in nicely with the Cardinals offense that needs a consistent threat at receiver, after Hopkins.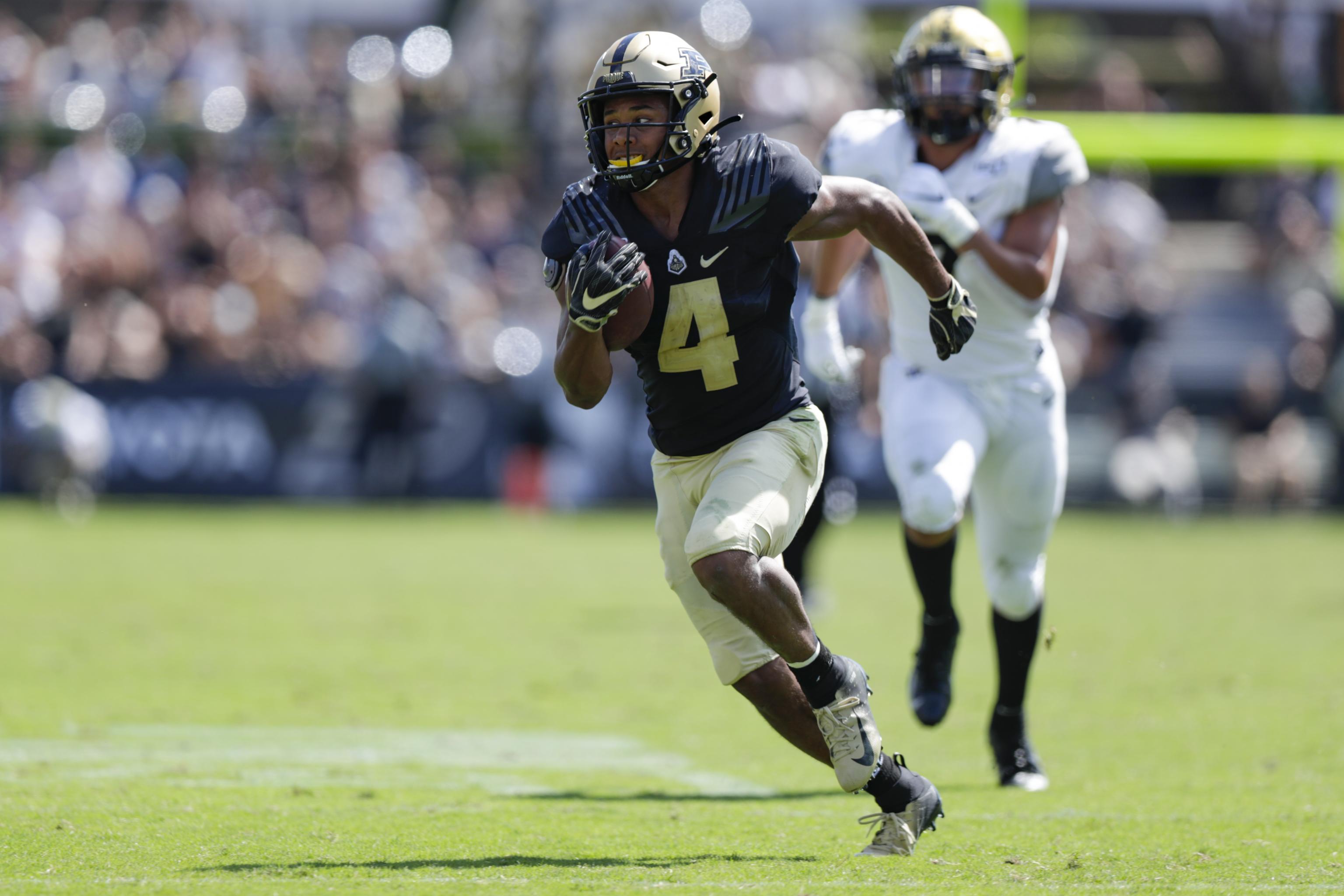 Without a pick in round three, and a desperate need at cornerback, Marco Wilson was taken with pick 136. Wilson checks boxes for speed and strength and had himself quite the pro day. Some believe his on the field incident where he threw an LSU players shoe dropped his draft stock a bit. If preseason play means anything, and rarely it does, the Cardinals may have found a young talented replacement to back fill the void left by Patrick Peterson's departure.
Other draft picks for the Cardinals would be Victor Dimukeje (Pick 210, DE, Duke), Tay Gowan (Pick 223, CB, UCF), James Wiggins (Pick 243, S, Cincinnati), and Michael Menet (Pick 247, C, Penn State.
2021 Fantasy Outlook
Murray showed that when healthy he is fantasy gold! It is safe to assume that he will produce as a top tier fantasy quarterback again due to his rushing ability. Everything is in place for Murray to make a nice third year jump. Upgrades to the offensive line, especially at the center position with Hudson, a debatable upgrade to the wide receiver core in Green and Moore, alongside Hopkins, Murray's 2021 fantasy outlook is looking very positive and you can bet there will be people that reach for him. One precaution I would take would be draft a useable back up. Last year Murray injured his shoulder in a mid to late season game. After that there was a drop in fantasy points per game.
What really needs to be said about Hopkins? His 2021 fantasy outlook is a solid one. He is one of the leagues best receivers and is in his second year of this offense. Hopkins will be an every week starter likely going near the end of first or beginning of second rounds. Last year, this team lacked a true WR2. The Cardinals tried to rectify this by signing Green. Green has always been the No. 1 guy in Cincinnati with Andy Dalton throwing him the ball for most of his tenure. He now has an upgrade at quarterback and Hopkins on his team. Green's last two seasons have been full of injury or just haven't been good. All signs point to Green at least playing better on this offense which could make him a nice pickup later in drafts.
The Cardinals running back situation could prove to be a headache this year. Chase Edmonds has flashed at times over the last two years and is the current RB1. Behind him is James Connor, who once was a Pro Bowl running back for the Pittsburgh Steelers. The only issue with Connor has been his ability to stay healthy enough for a whole season. Edmonds is being drafted earlier than Connor and could return great value for his draft position. With Connor being the bigger back, it is not a stretch to see him as the goal line back. Uncertainty at running back, coupled with Murray's rushing ability in the Red Zone, could make Cardinals running backs hard to trust.
For the tight end position, seek options elsewhere. Maxx Williams, Darrell Daniels, Ross Travis and Demetrius Harris are the current tight ends on the roster. None of these options are likely to produce consistent fantasy points. Williams seems to pop up on an occasional big play but is utilized a large amount for blocking also.
The Arizona defense is kind of a question mark. On paper the defensive line should be an extremely tough one to deal with. However, at cornerback, the team let Peterson walk and replaced him with Butler. Butler is an upgrade over Peterson given last years stats for both players. After Butler and Byron Murphy, the Cardinals are putting a lot of faith in often injured Robert Alford and rookie Wilson. Cornerback could be a glaring weakness for this defense. Cardinals defense should be a last round pick as with most defenses when it comes to fantasy football.
2021 Season Outlook
On paper this Cardinals team looks to be in win-now mode. The ceiling of this team that was displayed in the first half of last year shows how dangerous this team can be. Add in big free agent names like Watt, Hudson and Green this team could make a nice run. The run unfortunately takes place in a division that is often crowned as the toughest division to be in. However, I think the Cardinals put together a nice year largely because Murray makes a nice third year jump. My prediction for the Cardinals is making the playoffs as a wildcard team, but second in the division behind the Rams with a 11-6 record.
One more thing to mention before wrapping this up, the face of the Cardinals, Larry Fitzgerald has not yet announced his retirement or reported to play. Fitzgerald has said before his retirement won't be made a big deal by him, but fans can't help but think that he has played his last game given that Week 1 is not that far away. I am not only a fan of the Cardinals, but a huge fan of Fitzgerald so this will be weird not seeing number 11 out there if he has moved on.