The 2021 NFL Season is upon us and the Music City Drive In has you covered. We'll be previewing all 32 teams, as well as our picks for award winners and playoff participants each day through Monday, September 6. Check back daily at 4 p.m. EST for each new piece in our preview series.
The Seahawks had a very up and down 2020-21 year. Entering the year, the team secured five straight victories with an electric offense and terrible defense. Their first loss came in an exciting game in Arizona vs the Cardinals that featured potentially the most exciting play from the 2020-21 season where DK Metcalf chased down Budda Baker from one side of the field to the basically the other preventing a pick 6.
After that loss the Seahawks would go on to win seven of their next 10 games, locking down the NFC West crown and a trip to the playoffs with a 12-4 record. The Seahawks would face the Los Angeles Rams on Wildcard weekend which was no easy matchup. The Rams had been on the heels of the Seahawks to win the NFC West leading toward the end of the season. With the regular season record between these two teams tied up at 1-1, this matchup was fitting to determine who the true NFC West king was.  Much of the first half was a stale mate until an action-packed second quarter. Russell Wilson threw a pick six in the middle of the second quarter but redeemed himself with a touchdown pass to DK Metcalf. The Rams would respond with an impressive drive by Cam Akers tilting the game into the Rams favor. Ultimately, the Rams outplayed the Seahawks leading to a 30-20 victory, ending the Seahawks season.
"Let Russ Cook" was the tag line that often-followed headlines surrounding Wilson for much of the beginning of the season. Not implying that Wilson was once not allowed to cook food or something, but rather to let Wilson dominate as the elite quarterback he is. It was often thought that head coach Pete Carroll would often lean on the run game to much, essentially limiting the opportunity for Wilson to thrive.
However, last season Wilson set a single-season franchise record for touchdown passes at 40 TDs, completed passes at 384, and completion percentage around 68.8 percent. You can't ask for more out of your franchise quarterback when playing at a level like Wilson.
Metcalf entered the year with high promise after a solid rookie campaign where he secured 58 passes for seven TDs and 900 yards. His sophomore season did not disappoint, five of his games were over 100 receiving yards with a career high of 177 receiving yards vs the Philadelphia Eagles. Metcalf set a single-season franchise record of 1,303 receiving yards. Throw in 10 TDs and that is a great second year from this physical freak.
Metcalf earned his All-Pro and Pro Bowl designations by having one of the best seasons ever from a Seahawk receiver. Expectations will likely remain the same for Metcalf for the 2021-2022 season.
Wagner had a disappointing 2019-20 season, but he sure did bounce back and reminded us all why he is likely a future Hall of Famer. At the age of 31 he remains a top tier linebacker. He completed the year with 138 tackles, seven quarterback hits, and three sacks. Wagner was the anchor for the Seahawks defense that finished middle of the pack at 13th in the NFL by the end of the year.
Off-Season Changes
The Seahawks did not enter the 2021 NFL Draft with a ton of draft capitol. The teams first pick was not until pick 56th overall, in which they decided to go with D'Wayne Eskridge, a wide receiver from Western Michigan.
With the Seahawks being thin at wide receiver after DK Metcalf and Tyler Locket, this pick seems like a good fit. Eskridge is fast and finished his senior year with 768 yards and eight TDs. Eskridge should settle into the third receiver spot and should immediately contribute on special teams returning punts or kicks.
In Round 4, pick 137th overall, the Seahawks drafted Tre Brown. Brown is a cornerback out of Oklahoma who could also become a special team's player right away. Brown will have to beat out Ahkello Witherspoon and Tre Flowers in camp to secure a starting role.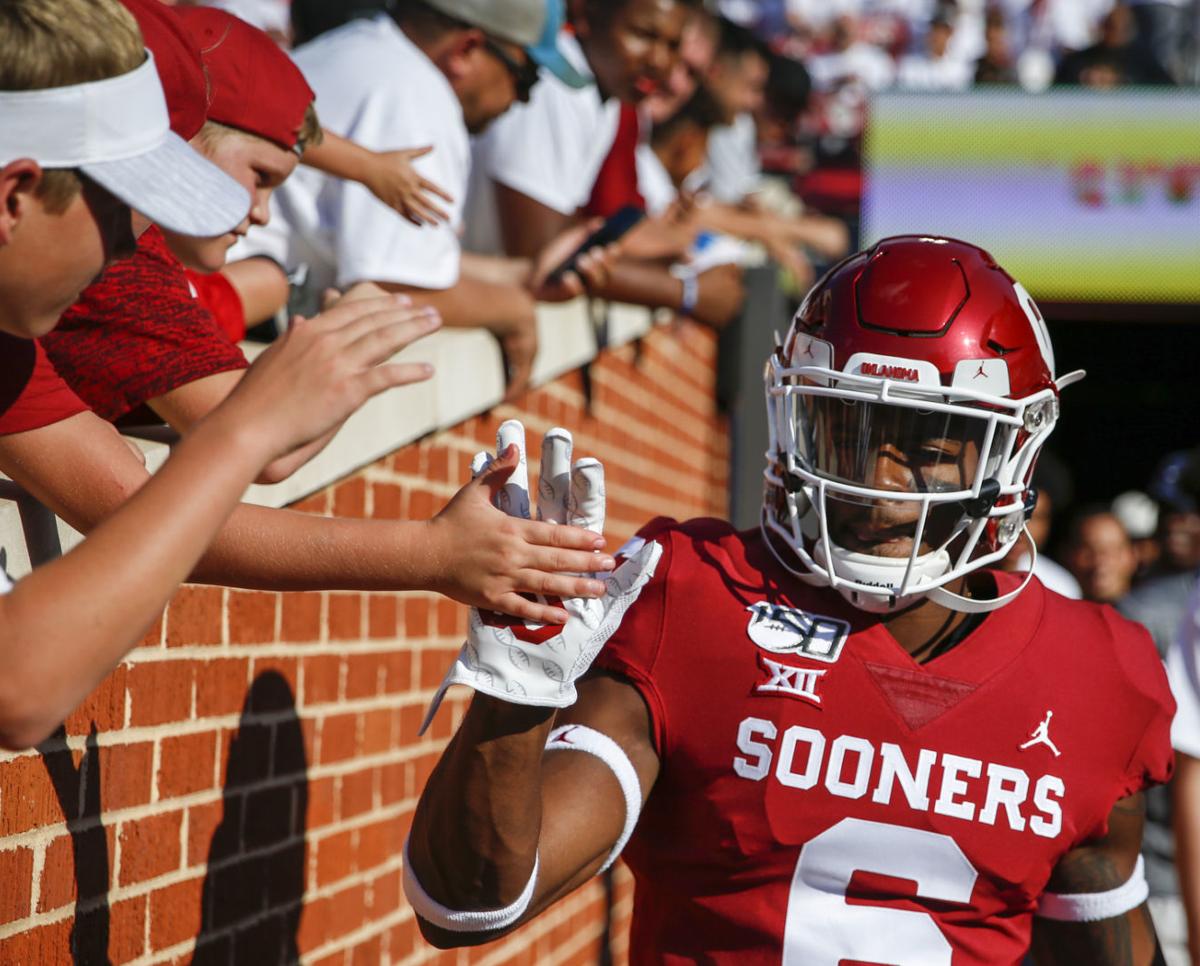 With the 208th pick overall, in the Sixth Round the Seahawks drafted Stone Forsythe. Forsythe is an Offensive Tackle out of Florida and finds himself on a team with offensive line issues. The pick makes a lot of sense given the off-season noise about the Seahawks offensive line and with tackle Duane Brown remaining a non-participant at camp. The overall draft grade on Forsythe from some put him as a Day 2 draft prospect. If that works out this could help the Seahawks and their current dilemma with Brown.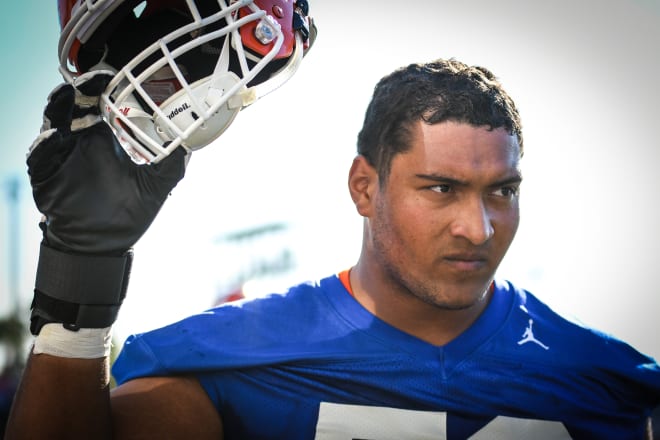 2021 Fantasy Outlook
Given how last season ended, Wilson will remain an elite fantasy quarterback. There is a new offensive coordinator but what last year showed everyone, is that Wilson makes the Seahawks offense. He has two amazing weapons in Tyler Lockett and Metcalf that will only continue to make this offense dangerous. Wilson's draft position will vary pending scoring or league type. Typically, he is a "Tier 2" type quarterback and going in most leagues as the No. 5 to No. 8 quarterback. He will easily remain an "every week starter," unless playing against the Los Angeles Rams.
The Seahawks backfield seems clear cut to me. It will consist of Chris Carson, Rashaad Penny and DeeJay Dallas. Carlos Hyde departed this off-season to the Jacksonville Jaguars helping to clear the running back room a bit. Carson remains the top dog and the running back to target in earlier rounds. Last year he missed some time Week 8 to Week 11, but even with health concerns you can typically count on a steady workload from him. He capped last season off with 968 all purpose yards and 9 TDs. If drafting Penny or Dallas, I say invest the pick in Dallas. Penny has had a career hampered by injuries and yet to put together a full season. Hopefully he rebounds and puts forward a successful season, but the I am likely shying away from drafting him. Dallas is entering his sophomore year and seems likely to be the more reliable back up.
Of the Seahawk receivers, Metcalf will be the favorite to target. Earlier I mentioned the success he has had in his first two years, and in my opinion, it can only get better with another year alongside Wilson. Metcalf is likely to be drafted within the Top 10 of receivers making him an early pick. If you miss out on Metcalf, Tyler Lockett could be a nice mid round grab. Lockett did not have as many yards as Metcalf (1,303 vs 1,054), but he did have 10 TDs and is easily going rounds later than Metcalf.
This year Gerald Everett should be the feature tight end for the Seahawks. Everett turned into a useful tight end with his time in Los Angeles, and I could easily see him taking a step up with a much better quarterback. The tight end position is typically such a dart throw after the Top 3 tight ends are taken, but I think Everett is a more favorable dart throw easily making it into the Top 12 of fantasy tight ends this year.
If drafting the Seahawks defense, I'd probably seek better options or make them your last pick. Top cornerback Shaquill Griffin moved on from the team and defensive tackle Jarran Reed is gone as well. It only seems that the Seahawks defense got worse in the off-season and they also face potentially dangerous offenses six times a year. Look elsewhere if you draft defenses in your league.
2021 Season Outlook
There is one thing Seahawk fans can count on, their team is likely going to the playoffs. They will even remain a strong candidate to win the division. Yet it seems that the Seahawks could not do much in the off-season and only lost some key pieces. I believe Wilson remains the sole reason this team will always be a threat in the NFC West, but their opponents all seem to have got better during the draft and free agency. Rams have a lethal defense and upgraded their quarterback position. The 49ers may have found their quarterback of the future and are returning a mostly healthy roster. The Cardinals have upgraded there defensive and offensive line, along with some big-name veterans. Playing in such a tough division, making a precise prediction is damn near impossible, but I have the Seahawks going 10-7 making the playoffs in the last Wild Card spot.
Twitter: @mrarizona12
Email: redseafanatic@gmail.com