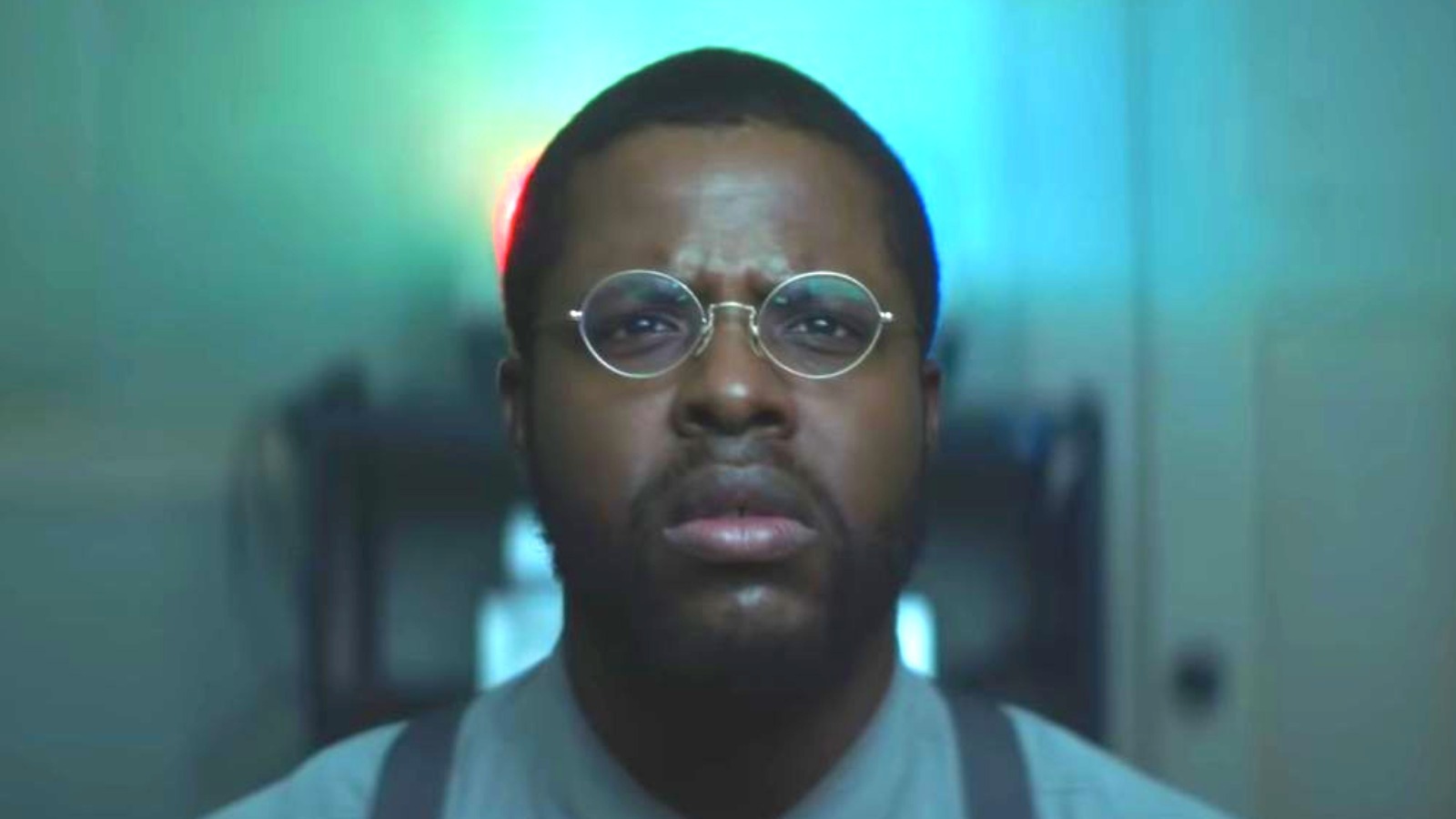 Life is about triumph. Life is about defeat. Life is about joy. Life is about sorrow. In the journey of being there are highs and lows. You can't have happiness, joy and excitement without struggle, heartache and frustration. Edson Oda captures all that, and the struggle to reconcile the dichotomy of life, in his fantastic new film Nine Days.
The film, which played at the Sundance Film Festival in 2020, finally gets its release this month. It opened in limited release on July 30 and will release wide on Friday, August 6. It is a film that makes you think, makes you wonder and makes you dream as you consider life and what it means to be alive.
The film centers on Will (Winston Duke), an arbiter. He was once alive, but now his task is to interview perspective souls to determine which should be born to life on Earth. He spends most of his days in solitude in his house, watching the lives of those souls he's previously chosen as they play out. He locks on to his favorite, and when something unexpected happens to her, Will is thrown for a loop.
As Will grapples with what happened, and if he should have done things differently, a new group of souls arrive for nine days of evaluation. Haunted by grief and his struggles, Will begins to question himself and his methods, scrutinizing these new souls in a way he hasn't in the past. This comes despite the protestations of his assistant, Kyo (Benedict Wong), who tries to pull Will out of his funk.
Soon, his choice comes down to a pair of souls—Emma (Zazzie Beetz) and Kane (Bill Skarsgard). One is an optimist, focusing on the joy and beauty in the world, while the other sees the danger lurking around every corner. Will wrestles with his own issues as he tries to determine who is best suited to live a full and successful life.
This is a powerful film that asks you to think about life and the nature of what it means to be alive. We go on a journey with Will through the highs and lows, through the process of grief and doubt and finally through the celebration of experiencing the joy of what it means to be alive. It's a powerful emotional journey that Oda brings to a beautiful climax.
This is a film that's blessed with some rich and powerful performances. Skarsgard is good in his role, creating a character so different I forgot while watching it the part he played in IT. He sinks into the role and plays well off the soul played by Beetz, who is wonderfully exuberant, especially in her sequences with Wong and Duke.
But the film is really anchored around Duke, who brings a beautiful and quiet intensity to the film. Duke is wonderful throughout, playing Will's conflict, but his final moments of the film bring it all full circle in a beautiful way. He gives one of the year's best performances in one of the best films I've seen so far in 2021.
Oda captures this idea in a rich and meaningful way. I love the visuals; the way Will's house is crafted and the memory sequences he creates for each of the souls as they prepare to move on. It's a beautifully crafted story that draws you in, makes you think and delivers and emotionally resonant final act. It's a beautiful story and a powerful film that is worth seeking out.
Matthew Fox is a graduate of the Radio, Television and Film program at Biola University, and a giant nerd. He spends his free time watching movies, TV, and obsessing about football. He is a member of the FSWA. You can find him @knighthawk7734 on Twitter and as co-host of the Fantasy Football Roundtable Podcast.